One day Malaga Spain: top attractions and places to visit in just one full day
One day in Malaga, Spain doesn't do it justice but if you are coming from a cruise or just landing at the airport and have one day to visit the city, we have a great guide for you. Malaga City is vibrant, exciting, historic and new combined with so many fantastic places to explore and hang out around the city. But, with such a short visit, we will highlight all the top things you can do in Malaga and get enough of a taste and feel of the city. The vibe and culture here is real, fun and lively, so strap on your walking shoes and let's get started on this one day tour of Malaga City in the Costa Del Sol.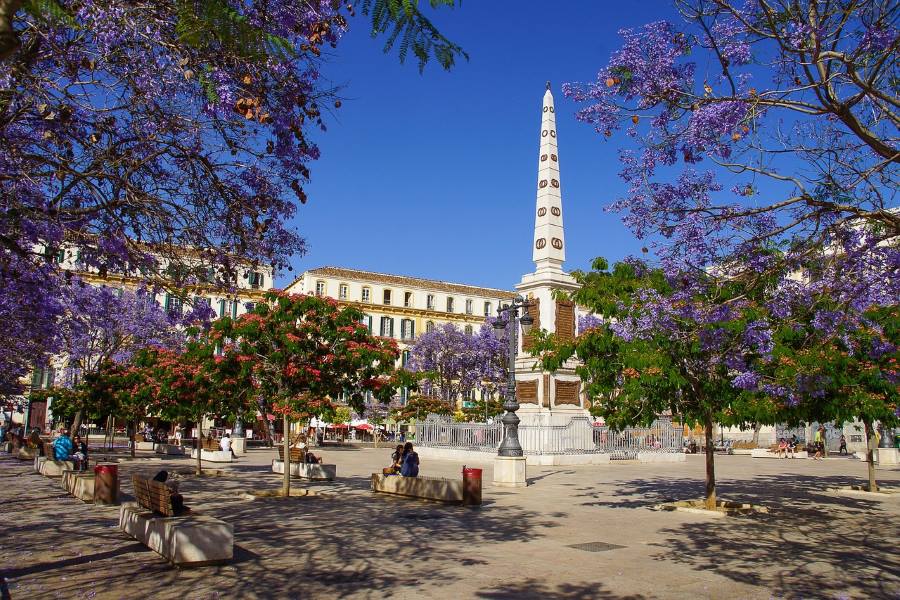 A brief history about Malaga, Spain
Malaga, Spain, boasts a rich and diverse history that spans thousands of years. From its humble beginnings as a Phoenician settlement to its current status as a vibrant Mediterranean city, Malaga's story is one of evolution and cultural fusion.
The Phoenicians established a trading post here around 770 BC, drawn by its strategic coastal location. The Carthaginians and Romans followed, leaving behind their architectural imprints and infrastructures. During the Roman era, the city thrived as a vital port and was known as Malaca.
With the fall of the Roman Empire, Malaga fell under Visigothic rule before being conquered by the Moors in the 8th century. This marked a transformative period, as the city flourished under Islamic influence. The Alcazaba fortress and Gibralfaro Castle were constructed during this time, becoming iconic symbols of Moorish architecture.
In 1487, Catholic Monarchs Ferdinand and Isabella captured Malaga, signaling the end of Moorish rule. The city's role as a bustling Mediterranean port continued to grow, contributing to its cultural diversity. Malaga's importance grew further during Spain's Golden Age, with trade, commerce, and the arts flourishing.
The subsequent centuries brought challenges, including economic fluctuations and the Spanish Civil War. Malaga suffered considerable damage during this conflict, which left scars on the city's landscape and collective memory.
In recent decades, Malaga has experienced a revitalization. The city has become a cultural hub, birthplace of renowned artist Pablo Picasso, and home to numerous museums, galleries, and vibrant festivals. Its transformation into a modern metropolis alongside its preservation of historical landmarks showcases the fusion of past and present.
Today, Malaga stands as a thriving Mediterranean destination, celebrated for its rich history, artistic legacy, and alluring blend of tradition and innovation. Its journey through time is a testament to the resilience and adaptability of a city that has embraced change while cherishing its historical roots.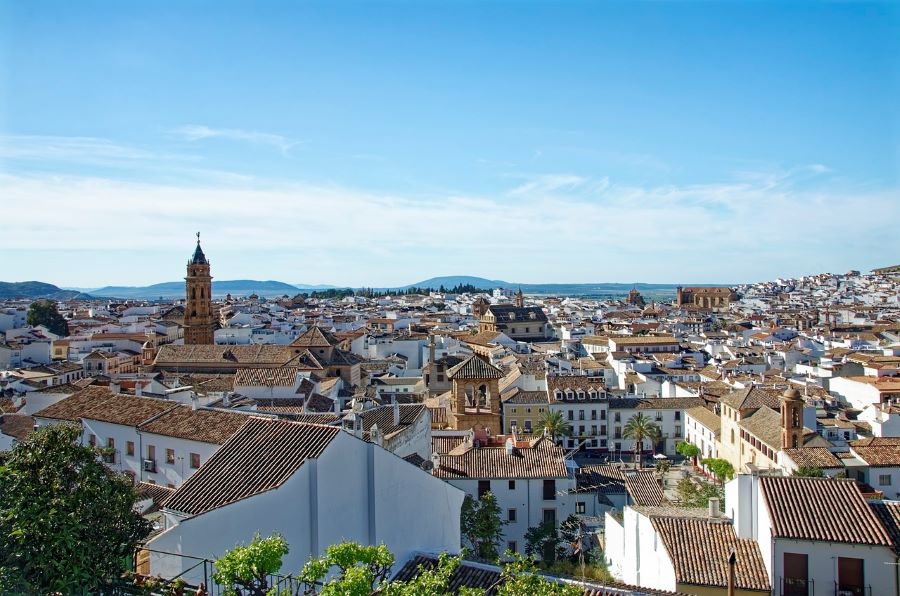 Weather and the best time to visit Malaga, Spain
Malaga, located in the southern region of Andalusia, Spain, has a Mediterranean climate with mild, wet winters and hot, dry summers. The best time to visit Malaga depends on your preferences for weather and activities. Here's a breakdown of the seasons:
Spring (March to May): Spring is one of the best times to visit Malaga. The weather is pleasantly warm, and the city is adorned with colorful flowers in bloom. Average temperatures range from around 15°C (59°F) in March to 21°C (70°F) in May. This period is ideal for sightseeing, outdoor activities, and exploring the city's cultural attractions.
Summer (June to August): Summer in Malaga can be quite hot, with average highs ranging from 28°C (82°F) in June to 33°C (91°F) in August. It's a popular time for tourists, especially beachgoers. The city gets crowded, and prices might be higher. If you can handle the heat and enjoy the beach scene, summer could be a good option.
Autumn (September to November): Early autumn, particularly September and October, is another great time to visit. The weather is still warm and pleasant, but the intense heat of summer has subsided. Average temperatures range from around 24°C (75°F) in September to 18°C (64°F) in November. It's a nice time for both outdoor activities and exploring the city.
Winter (December to February): Malaga experiences mild winters compared to other parts of Europe. Average temperatures range from around 13°C (55°F) in December to 16°C (61°F) in February. While it's the low tourist season, it can be a good time for travelers who prefer fewer crowds. However, be prepared for occasional rain.
In summary, the best time to visit Malaga in terms of weather and overall experience would be during the spring (March to May) and early autumn (September and October). These seasons offer pleasant temperatures and a variety of outdoor activities without the extreme heat of summer or the potential rainfall of winter.

Our one day guide to Malaga, Spain
We start off our visit to Malaga, Spain visiting the Alcazaba which is the Moorish fortress and castle on top of a hill that overlooks the city. With a typically hot day in store, its good to get a high vantage point for views of the city and avoid the heat by starting off early.

Visit the historic Alcazaba of Malaga and Gibralfaro Castle
The Moorish fortress called the Alcazaba stands as a testament to the city's rich and diverse past. With its imposing walls, intricate architecture, and lush gardens, the Alcazaba offers a glimpse into the grandeur and sophistication of medieval Islamic architecture.
Upon entering, you'll find yourself surrounded by a labyrinth of courtyards, archways, and beautifully adorned chambers. The intricate stonework, characterized by delicate carvings and ornate details, reflects the skilled craftsmanship of the era. Towering above, the Gibralfaro Castle adds an even more dramatic element to the fortress complex.
As you ascend, the fortress reveals panoramic views of Malaga's cityscape and the sparkling Mediterranean Sea beyond. The carefully designed gardens within the Alcazaba create a tranquil oasis, inviting visitors to stroll amidst fountains, lush greenery, and fragrant blooms, all while basking in the serenity that contrasts with the bustling city below.
The Alcazaba's historical significance and architectural beauty make it a must-visit attraction for anyone exploring Malaga. It's a place where layers of history converge, allowing you to step into the footsteps of those who once inhabited these remarkable walls.
Check out this post on visiting the Alcazaba in Malaga here for more information and images.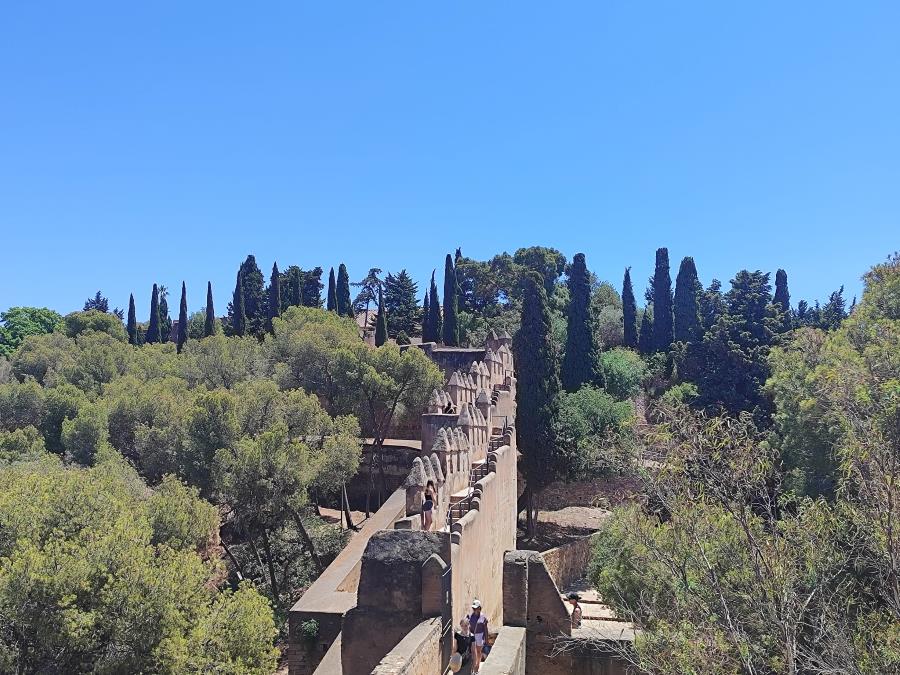 Visit Gibralfaro Castle and amazing views of Malaga
After visiting the Alcazaba, head out next to Gibralfaro Castle which is also in the same complex area. Gibralfaro Castle, situated atop a hill with commanding views, gazes out over Malaga, granting visitors sweeping panoramic vistas of the city, the Mediterranean Sea, and the surrounding terrain. Initially built in the 14th century as a defensive stronghold, the castle is linked to the Alcazaba via an ancient pathway. Guests can venture through its robust battlements, lofty towers, and formidable walls while delving into its historical narrative and its significant role in the region's heritage. The ascent to Gibralfaro Castle is a favored endeavor, attracting those in search of both historical immersion and breathtaking Malaga panoramas.
Check out my post on visiting Gibralfaro Castle here for more images and inspiration.
Visit the Roman Theater and Ruins
Located below the Alcazaba, this makes an easy 2nd stop on your one day visit to Malaga. Visiting the Roman Theater and ruins in Malaga offers a captivating journey into the city's ancient past. These remnants of a bygone era evoke a sense of timelessness and historical significance.
The amphitheater, a centerpiece of the ruins, stands as a testament to the grand entertainment spectacles that once enraptured audiences. Imagine the echoes of cheers and applause as gladiators and performers brought this arena to life centuries ago. As you wander through the archaeological site, you'll encounter fragments of structures that once stood proud in the Roman city of Malaca. These weathered stones and artifacts offer glimpses into the daily life, architecture, and culture of that time.
Walking along the well-preserved pathways, you'll discover the remnants of Roman villas, baths, and streets. The mosaic floors, decorated with intricate patterns, showcase the artistic flair of the ancient inhabitants. Each fragment holds a puzzle piece of history, inviting you to connect the dots between the past and the present.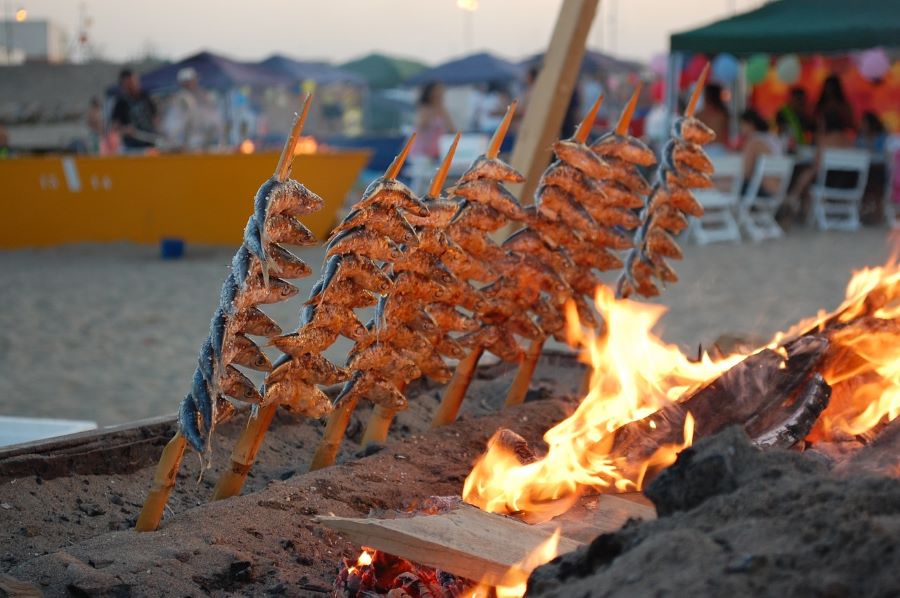 Lunch stop close to the Alcazaba area
There are several dining options near the Alcazaba in Malaga that offer a variety of cuisines to suit different preferences from traditional Andalusian cuisine, tapas to more Spanish regional dishes. Here are a few places to consider:
El Pimpi: This iconic restaurant is not only known for its delicious Andalusian cuisine but also for its historic ambiance. It's just a short walk from the Alcazaba and offers a great selection of tapas and local wines.
La Moraga: Situated nearby, La Moraga is a contemporary restaurant that puts a modern twist on traditional Spanish dishes. It's an ideal place if you're looking for innovative flavors and a chic atmosphere.
Tapeo de Cervantes: Offering a mix of traditional and creative tapas, Tapeo de Cervantes is a charming restaurant close to the Alcazaba. Its cozy atmosphere and diverse menu make it a popular choice among both locals and visitors.
Restaurante Uvedoble: This restaurant is known for its creative fusion of Mediterranean and international cuisines. It's a bit farther from the Alcazaba, but worth considering if you're looking for an upscale dining experience.
Mesón Mariano: If you're seeking an authentic Spanish dining experience, Mesón Mariano is a classic choice. It's a family-run restaurant with a cozy atmosphere and a menu featuring traditional dishes.
La Luz de Candela: For those who enjoy vegetarian and vegan options, La Luz de Candela offers a range of plant-based dishes in a relaxed setting not far from the Alcazaba.
Remember that availability may vary, so it's a good idea to check their opening hours and make reservations if needed. Additionally, exploring the streets near the Alcazaba might lead you to hidden gems and local eateries, so don't hesitate to wander and discover more dining options.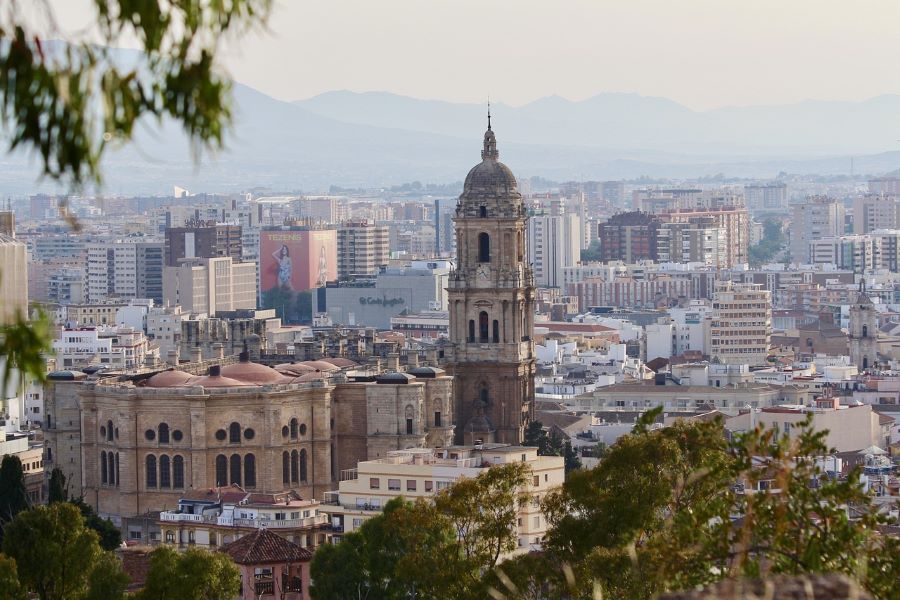 Afternoon tour and continuing on to the City Center of Malaga
After a nice lunch, it's easy to walk that lunch off with a tour of the City Center of Malaga and here are some of the main attractions you can see downtown and you can pick and choose what may interest you depending on how you want to explore around the city center area.
Malaga's city center is a vibrant hub brimming with attractions that encapsulate the city's history, culture, and charm. Here are some of the main attractions you'll find in the heart of Malaga: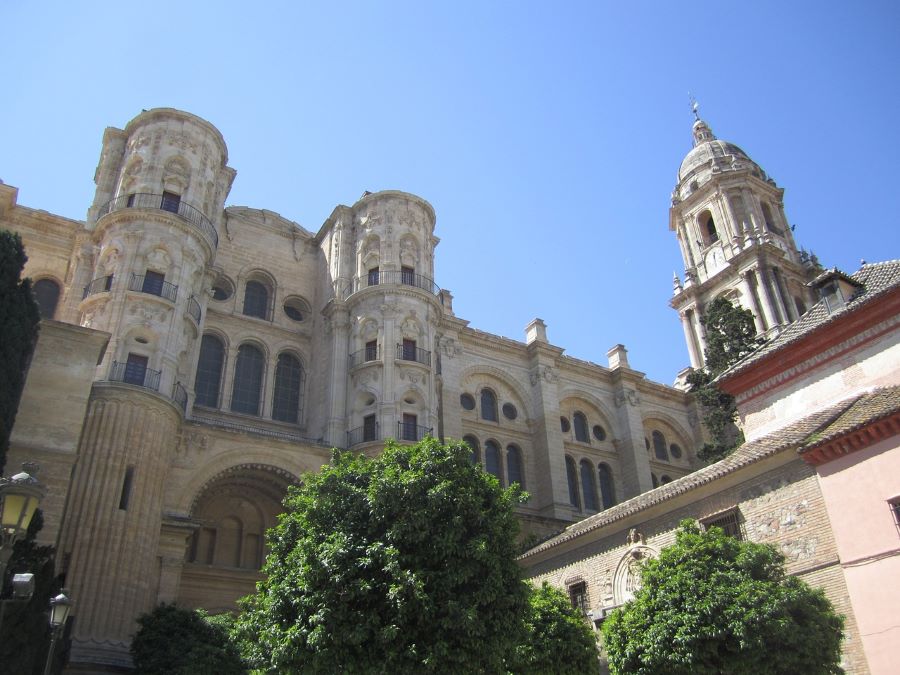 Malaga Cathedral: Dominating the skyline, the Malaga Cathedral is a stunning example of Spanish Renaissance architecture. Its ornate façade, intricate interior, and impressive domes make it a must-visit landmark. This is an easy quick stop on your visit of the city center and photo ops of the interior and exterior of the Cathedral.
Check out my post about visiting the Malaga Cathedral here for more information and images and interesting places to explore around the church.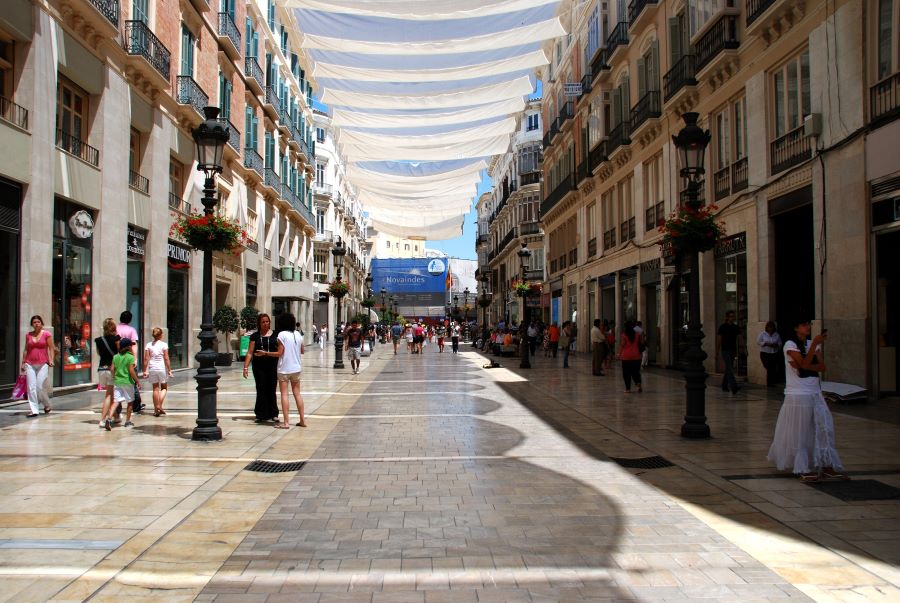 Explore Calle Larios in the downtown center – Walk around Calle Larios, the principal shopping avenue in Malaga, celebrated for its refined boutiques, inviting cafes, and lively ambiance. This renowned street boasts a sophisticated and pedestrian-friendly layout, featuring charming, broad walkways adorned with a diverse selection of upscale boutiques, stores, coffee shops, and dining establishments.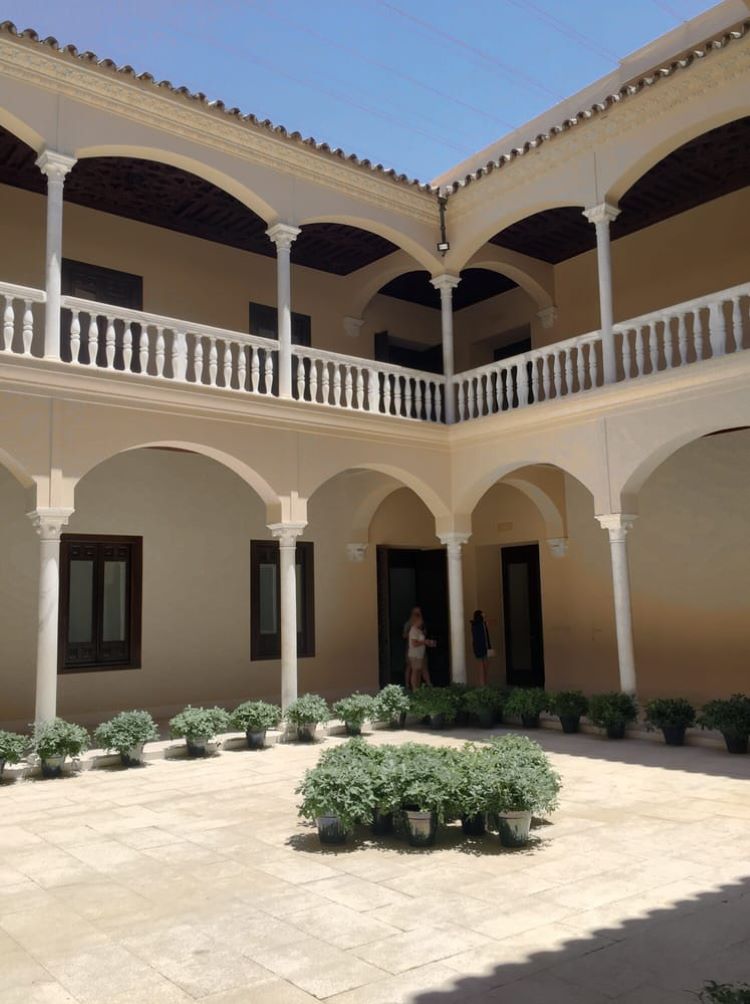 Picasso Museum: Housed in a historic palace, the Picasso Museum showcases an extensive collection of works by the legendary artist Pablo Picasso. The birthplace of Pablo Picasso, the museum provides insights into Picasso's evolution and creativity and is worth a short visit or longer to learn more about this native son and his influence in the region and around the world.
Check out the museum website here for more details and information.
Plaza de la Constitución: This central square is surrounded by historic buildings and is a popular meeting point for both locals and tourists. Its lively atmosphere, fountains, and surrounding cafes make it an ideal spot to people-watch. This is a great spot to hang out, try some tapas, churro dessert or a local drink in the area and enjoy a nice break.
Plaza de Toros and Bullfighting Museum – Discover the Plaza de Toros de la Malagueta and the adjacent Bullfighting Museum, where you can delve into the intricate world of this contentious Spanish tradition. Situated within the Plaza de Toros de la Malagueta, this historic bullring provides a unique opportunity to explore the art, history, and cultural significance of bullfighting.
Visitors to the Bullring and Bullfighting Museum can embark on a comprehensive tour of the facilities, including the bullring itself, gaining insights into various facets of bullfighting, from the matadors to the bulls and the ritualistic performances. The museum houses an extensive collection of bullfighting memorabilia, including costumes and artwork associated with this deeply rooted and debated Spanish practice, offering an enlightening and thought-provoking experience for those intrigued by Spanish culture and history.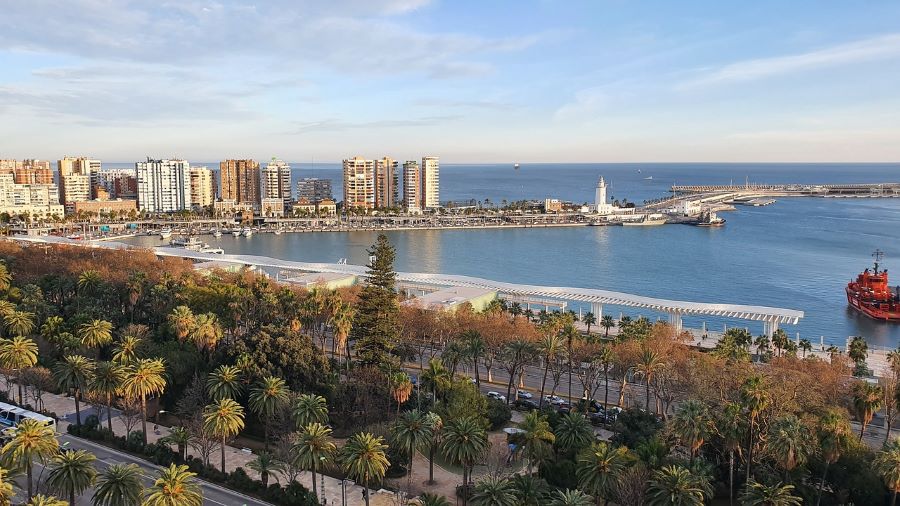 Alameda Principal: A grand avenue lined with trees and gardens, the Alameda Principal connects the city center to the seafront. It's a pleasant place for a leisurely stroll and offers picturesque views.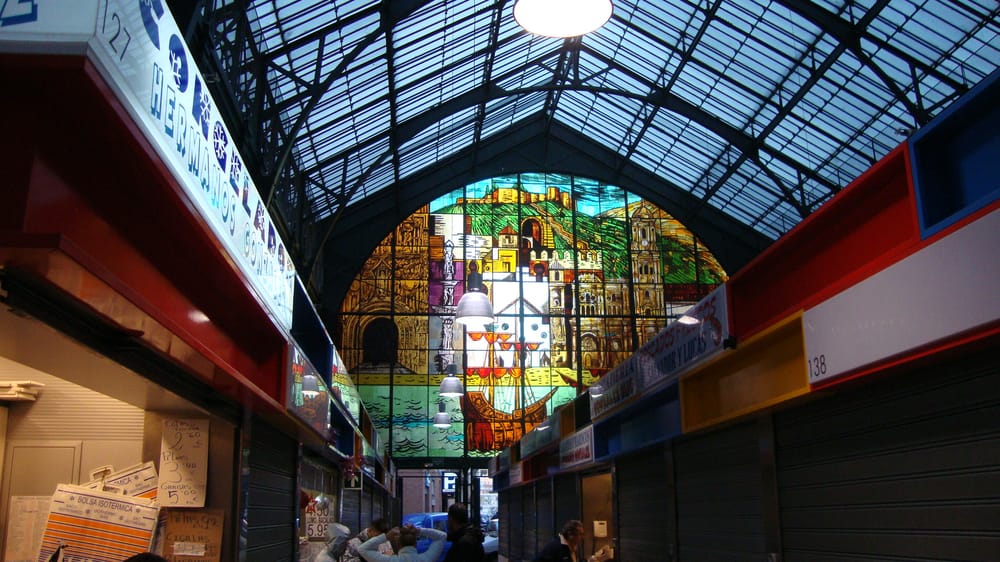 Atarazanas Market: This historic market is a feast for the senses, featuring fresh produce, seafood, meats, and more. It's a great place to experience local flavors and browse for unique souvenirs. This is a great market for photo ops, trying out some local snacks, what's in season and some take away foods or prepared dishes.
Check out more on the Atarazanas market here for more information.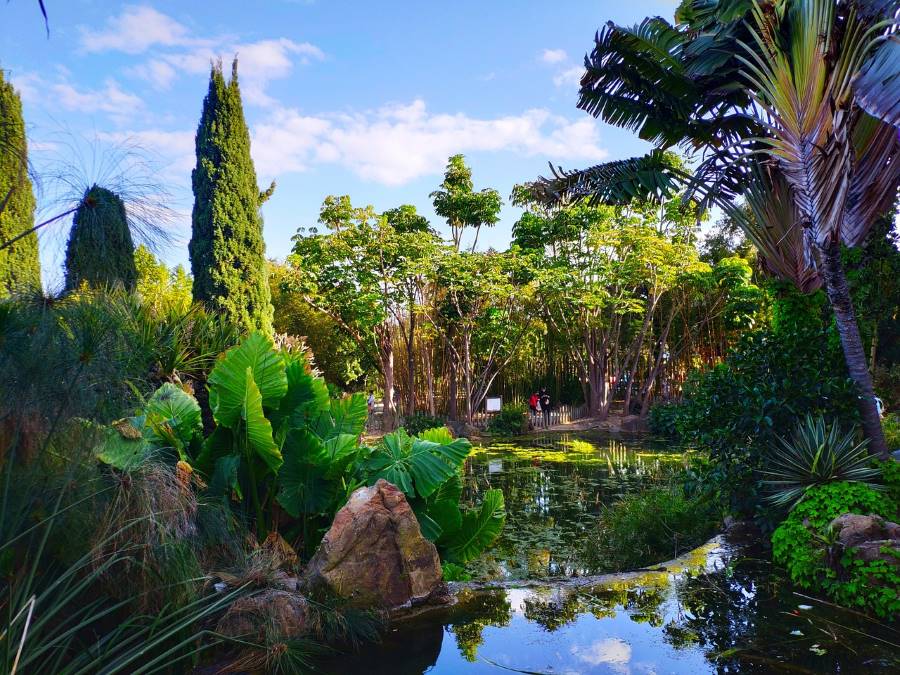 Málaga Park: A lush oasis in the heart of the city, Málaga Park offers shaded pathways, sculptures, and botanical gardens. It's a peaceful escape from the bustling streets.
Carmen Thyssen Museum: This museum features a collection of 19th-century Spanish art, showcasing works from the Romantic era to Impressionism. This gorgeous museum is in a beautiful space with wonderful collections that are unique and covers a wide variety of paintings and works of Art from around the country.
Find out more information about the Carmen Thyssen Museum here for more details and entry.
Mercado Merced: This local market offers a mix of fresh produce, artisanal goods, and casual dining options, making it a great place to explore local flavors.
Malaga's city center is a tapestry of historical and cultural landmarks, providing a delightful blend of exploration, relaxation, and discovery for visitors from all walks of life.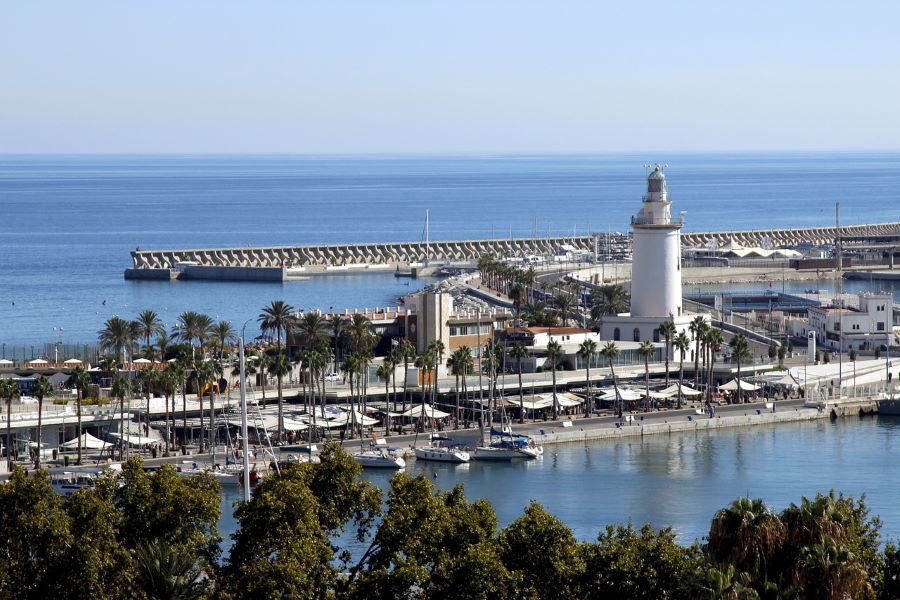 Evening stroll and visit to the Malaga port area
You can enjoy the late afternoon to evening strolling around the port area which is filled with shopping, dining venues and cool vista points to enjoy of the city. The Malaga port area, known as Muelle Uno, offers a vibrant and scenic waterfront experience. Here's what you can see and do:
Shopping: Muelle Uno features a mix of shops ranging from well-known brands to local boutiques, making it a great place for shopping.
Restaurants and Cafes: Numerous dining options with a variety of cuisines are available, allowing you to savor a meal while enjoying views of the sea.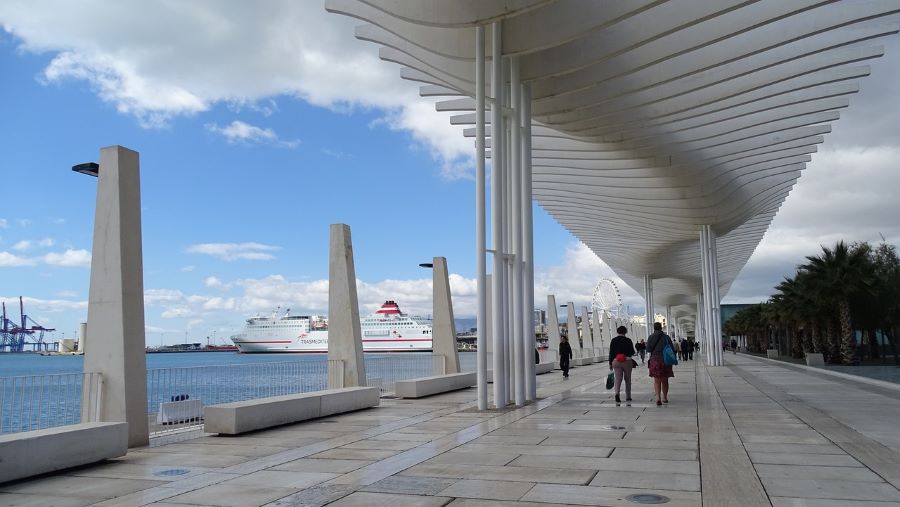 Views of the Sea: Stroll along the promenade and take in the picturesque views of the Mediterranean Sea and the bustling port.
Outdoor Art: The area often hosts outdoor art installations and sculptures, adding an artistic touch to your waterfront walk.
Events and Performances: Muelle Uno is a hub for events, performances, and markets, making it a lively and dynamic space.
Children's Playground: There's a dedicated playground for children, making it a family-friendly destination.
Cultural Spaces: You can find cultural centers and spaces that sometimes host exhibitions, concerts, and other cultural activities.
Relaxation: Numerous benches and seating areas provide spots for relaxation, where you can simply enjoy the ambiance and the sea breeze.
In essence, the Malaga port area offers a blend of shopping, dining, cultural engagement, and beautiful coastal views, making it a vibrant and enjoyable destination for visitors of all ages.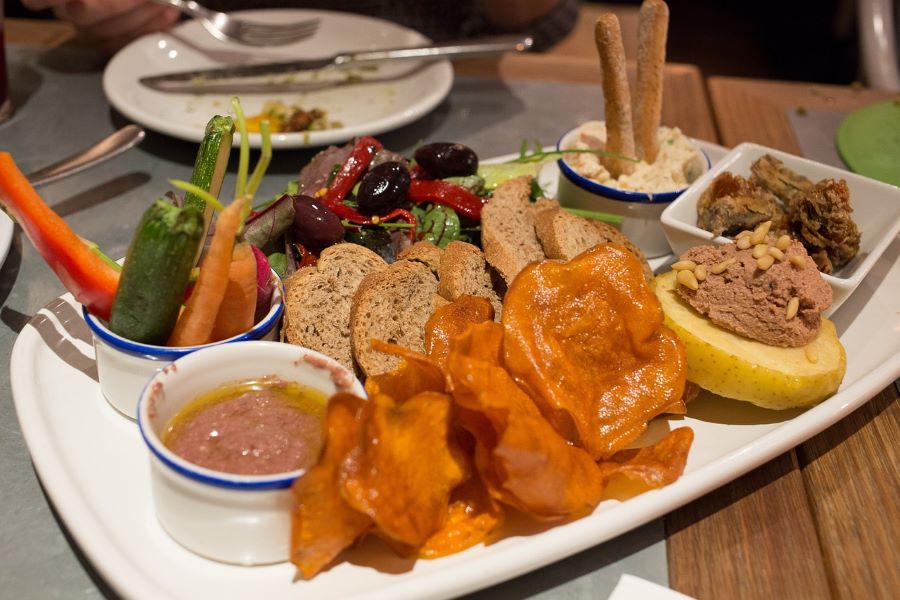 Dining options around Malaga Port area
The port area of Malaga offers a diverse array of dining options, allowing you to enjoy a meal with a picturesque maritime backdrop. Here are some places to consider:
Restaurante El Tintero: Known for its unique dining experience, El Tintero is a seafood restaurant where waiters display dishes and you bid on what you want. It's a lively and authentic spot by the sea.
Restaurante José Carlos García: This Michelin-starred restaurant offers a fine dining experience with creative Mediterranean cuisine and stunning views of the port.
Muelle Uno: This shopping and dining complex at the port features a variety of restaurants and cafes. It's a great place to find a range of cuisines while enjoying the waterfront atmosphere.
La Farola del Mar: Offering seafood-focused dishes, this restaurant provides a cozy and intimate ambiance along with lovely views of the sea.
Terraza de la Aduana: With its terrace overlooking the port, this restaurant serves a mix of Mediterranean and international dishes in a casual yet elegant setting.
Restaurante Salamanca: This seafood restaurant is known for its fresh catches and traditional Andalusian dishes. Its outdoor seating area lets you enjoy the sea breeze.
La Barra de Zapata: A popular spot for tapas, La Barra de Zapata offers a mix of Spanish and international flavors in a relaxed setting by the waterfront.
Restaurante Sabor a Mi: With its beachfront location, this restaurant offers seafood and Mediterranean cuisine in a laid-back atmosphere.
Marisquería La Mayor: Specializing in seafood and shellfish, this restaurant provides a variety of options in a nautical-themed setting.
Restaurante Amigos del Mar: This family-friendly restaurant serves seafood and traditional Spanish dishes, providing a warm and welcoming environment.
These are just a few of the dining options available in the port area of Malaga. Whether you're in the mood for seafood, Mediterranean flavors, or international cuisine, you'll find something to satisfy your palate while enjoying the beautiful waterfront views.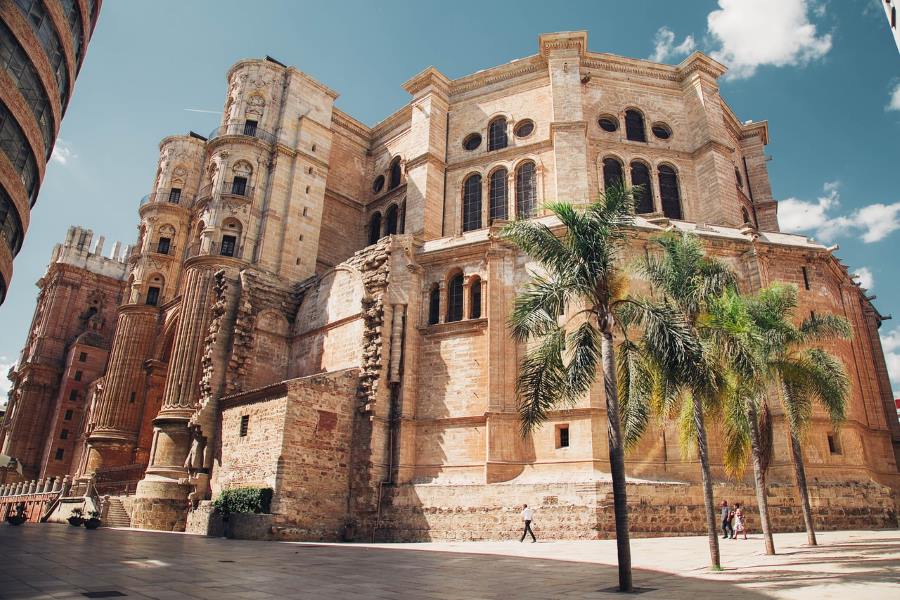 How to get around Malaga, Spain
Getting around Malaga, Spain, is convenient and offers various options, in the downtown district, you can easily walk around to see the many attractions. Outlying areas you can take public transportation or these other options below:
Walking: Malaga's city center is compact and pedestrian-friendly, making walking an excellent way to explore historic sites, shops, and restaurants.
Public Transportation: Malaga has an efficient public transportation network, including buses and a metro system that connects key areas of the city. Buses are a reliable option for reaching different neighborhoods and attractions.
Biking: Malaga has bike lanes and a bike-sharing program, making cycling a pleasant and eco-friendly mode of transportation for shorter distances.
Taxis: Taxis are widely available and can be hailed on the street or found at designated taxi stands. They are a convenient option for reaching specific destinations quickly.
Tourist Bus: Malaga offers hop-on-hop-off tourist buses that provide guided tours around the city's main attractions. This option can be useful if you want an overview of the city's highlights.
Trains: The local train system, Cercanías, connects Malaga with nearby towns and suburbs, which can be helpful if you plan to venture beyond the city.
Choose the mode of transportation that best suits your preferences and itinerary, allowing you to navigate Malaga with ease and make the most of your visit.
Other topics to explore around Malaga area
Specialty foods of Malaga, Spain
Final thoughts to visiting Malaga
You'll get a real flavor visiting the city's historic and cultural treasures along with the many parks, promenades, shopping venues and unique features that makes Malaga so easy to visit and enjoy. These highlights show you what you can see and do in one full day but you can customize it accordingly to your interests and where you want to spend more time exploring the city.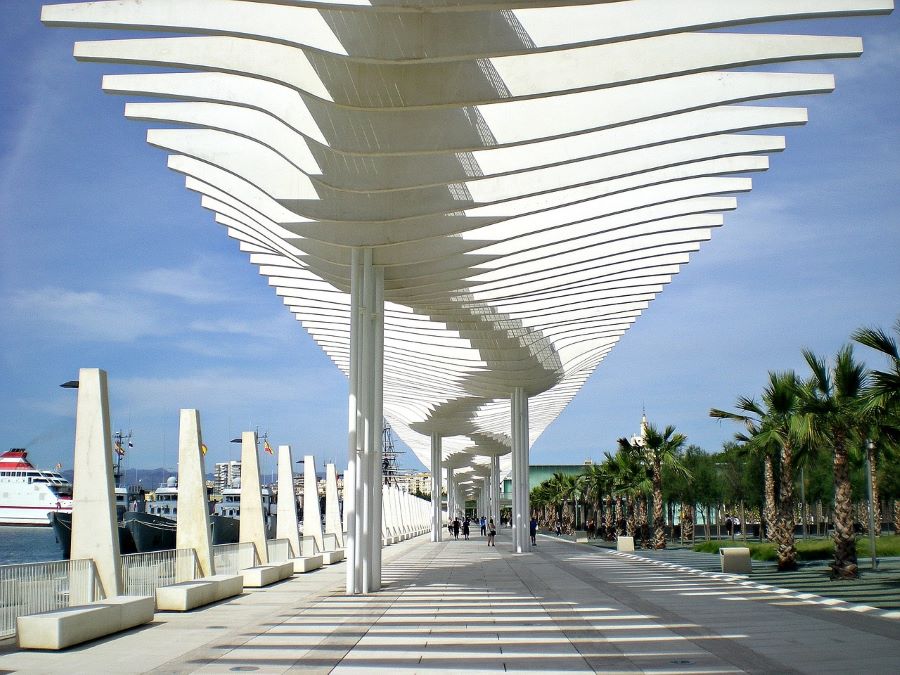 Conclusion to visiting Malaga, Spain in one day
Spend one day in Malaga, Spain, exploring its historic center with the iconic Cathedral and the Alcazaba fortress for panoramic views. Visit the Picasso Museum to delve into his art. Enjoy Andalusian tapas for lunch, relax at La Malagueta Beach, and consider a stop at the Pompidou Centre for contemporary art. Wrap up by strolling Muelle Uno, the modern harbor promenade, capturing the city's essence in a single day.
Thanks for checking out this post on Malaga, Spain on Visiting Spain and Mediterranean.com, hope that this was helpful for planning a visit with things to do, attractions and other fun places to explore. Please come back again for more adventures in Spain and the Mediterranean coast.