One day in Gibraltar, Spain: check out this unique UK territory, what to see and how to get around
Gibraltor holds a very unique presence in the Costa Del Sol as an autonomous region in Spain that is indepent. A one day tour of Gibraltor is enough time to visit the entire area from the town to areas above and some historic sites. This fascinating place called "The Rock of GIbraltar" is so different from visiting the rest of the region and maintains its unique English history and presence. A visit to the Rock is worthwhile to check out the town, upper regions of the rock and even the beach for a fun day trip exploring Gibraltar, Spain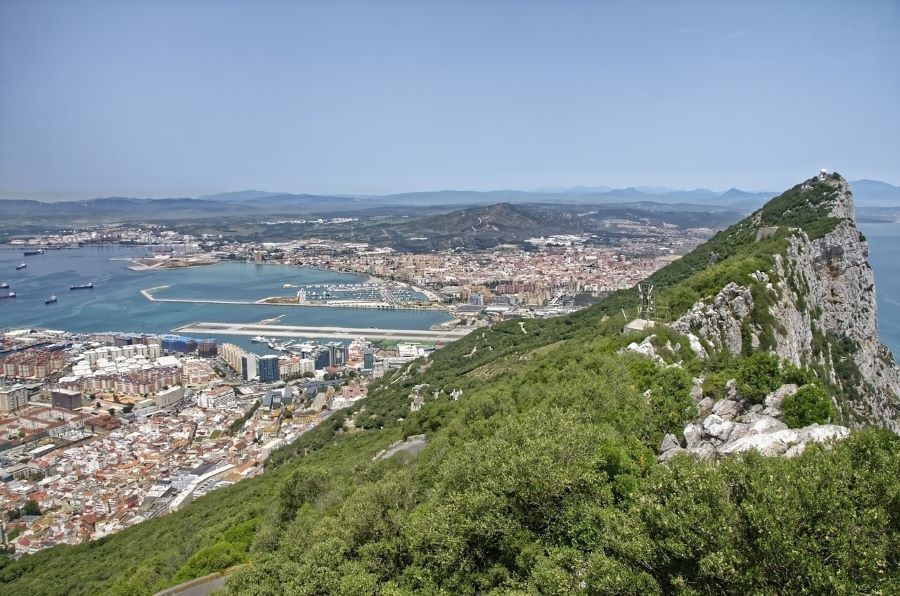 Why should you visit Gibraltar Spain on a day trip?
if you're up for a day trip, Gibraltar is a cool spot to check out. It's this tiny British territory at the tip of Spain, and the place is packed with unique stuff to do and see in the area. You've got the famous Rock of Gibraltar, this massive limestone rock with epic views from the top, plus the chance to hang out with wild monkeys at the Apes' Den. The town's got a mix of British and Spanish vibes, so you can explore the historic streets, enjoy British pubs, and grab some tasty Spanish tapas. And don't forget the shopping – Gibraltar is a duty-free haven with all sorts of deals on jewelry, electronics, and booze. Plus, the weather's usually pretty great, so it's a good option year-round.
Just hop over from nearby Spanish cities like Marbella or Malaga, and you're in for a fun day exploring the Rock for a different slice of visiting the Costa Del Sol region of Andalusia.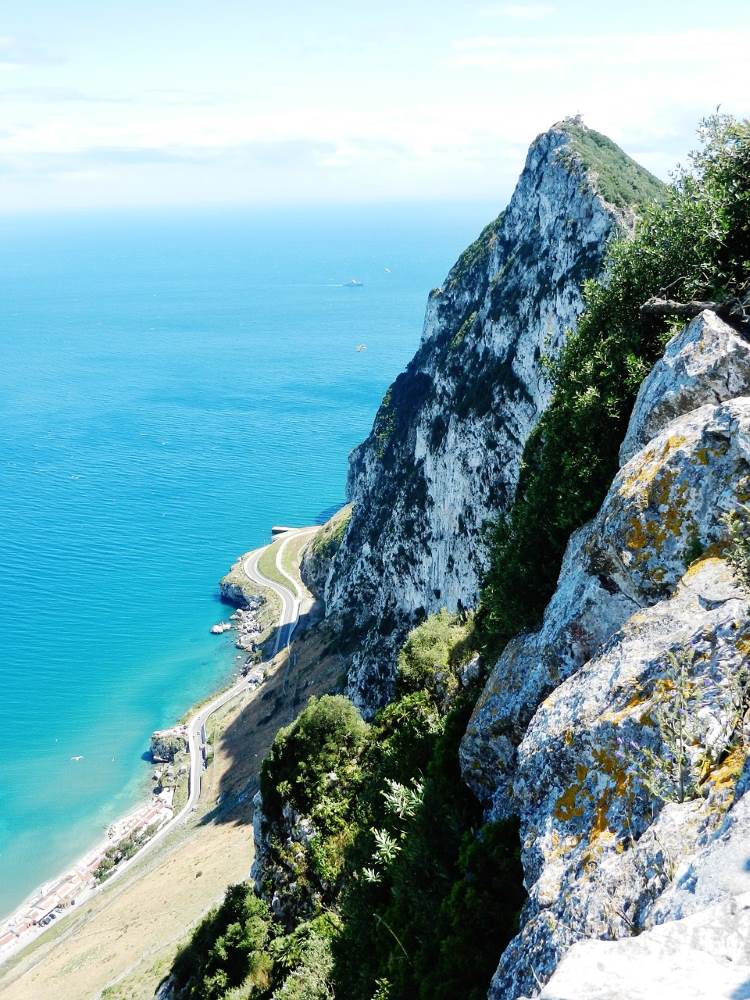 A brief history about Gibraltar, Spain
Here's a brief overview of Gibraltar's history:
Ancient Times: Gibraltar's history dates back to ancient times when it was inhabited by various peoples, including Phoenicians, Carthaginians, and Romans. Its strategic location made it an important trading and military outpost.
Moorish Rule: In the 8th century, Gibraltar came under Moorish rule and remained so for several centuries. It was during this time that the distinctive Rock of Gibraltar gained its name, as "Jabal Tariq" (Tariq's Mountain) was named after the Muslim commander Tariq ibn Ziyad, who led the initial Moorish incursion into the Iberian Peninsula.
Spanish Rule: In 1462, Gibraltar was captured by the Spanish Crown, and it remained under Spanish control for much of its history. During this period, it was fortified and used as a military stronghold.
British Capture: In 1704, during the War of the Spanish Succession, an Anglo-Dutch fleet captured Gibraltar. This event marked the beginning of British control over the territory, and it was formally ceded to Britain under the Treaty of Utrecht in 1713.
British Sovereignty: Gibraltar has remained under British sovereignty ever since, although it has been a point of contention between Britain and Spain for centuries. Various treaties and agreements have reaffirmed Gibraltar's British status.
20th Century: Gibraltar played a role in both World War I and World War II as a strategic military base. In the latter half of the 20th century, discussions between Britain and Spain about the territory's status intensified. In a 1967 referendum, Gibraltarians voted overwhelmingly to remain under British sovereignty.
Recent History: In the 21st century, Gibraltar's status remains a matter of dispute between the UK and Spain, with Spain periodically asserting its claim to the territory. However, Gibraltarians continue to express their desire to remain British.
Today, Gibraltar is known for its unique blend of British and Spanish cultures, its stunning natural landmarks like the Rock of Gibraltar, and its thriving economy, which is based on finance, tourism, and shipping. It remains a fascinating and historically significant place at the crossroads of Europe and Africa.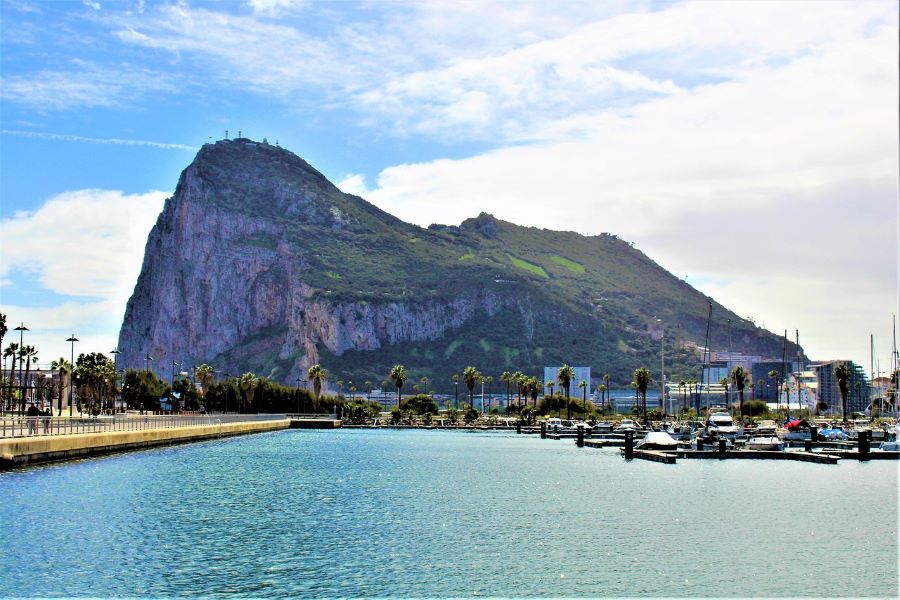 Weather and best times to visit Gibraltar, Spain
Gibraltar's Mediterranean climate makes it a pleasant destination year-round and easy to visit when you are around the Costa del Sol. The best time to visit depends on your preferences and what you want to do. Here's a breakdown of the weather and the ideal times to visit Gibraltar:
Spring (March to May): Spring is a lovely time to visit Gibraltar. The weather begins to warm up, and you'll experience mild temperatures ranging from 15°C to 20°C (59°F to 68°F). Spring is ideal for outdoor activities like hiking the Rock of Gibraltar or exploring the town without the scorching summer heat. It's also a great time to see the local flora in bloom.
Summer (June to August): Summer is the high tourist season in Gibraltar, thanks to the warm and sunny weather. Daytime temperatures range from 25°C to 30°C (77°F to 86°F), making it perfect for beach outings and enjoying outdoor attractions. However, it can get crowded, and prices may be higher, so book accommodations and activities in advance if visiting during this time.
Autumn (September to November): Early autumn can still be quite warm, with temperatures around 25°C (77°F). As the season progresses, temperatures begin to cool down, making it comfortable for exploring. It's an excellent time for hiking, wildlife watching, and enjoying the historical sites without the summer crowds.
Winter (December to February): Winters in Gibraltar are mild, with daytime temperatures ranging from 15°C to 18°C (59°F to 64°F). While it's not beach weather, it's still a good time to visit if you prefer quieter surroundings and want to explore without the crowds. You might also catch some festive holiday events and decorations in the town.
In summary, the best time to visit Gibraltar depends on your preferences. Spring and autumn offer pleasant weather with fewer crowds, making them ideal for outdoor activities and sightseeing. Summer is perfect for beach lovers and those seeking warmer temperatures but comes with more tourists. Winter is a quieter time for exploring, with mild temperatures but cooler evenings. Consider your interests and the type of experience you want when planning your trip to Gibraltar.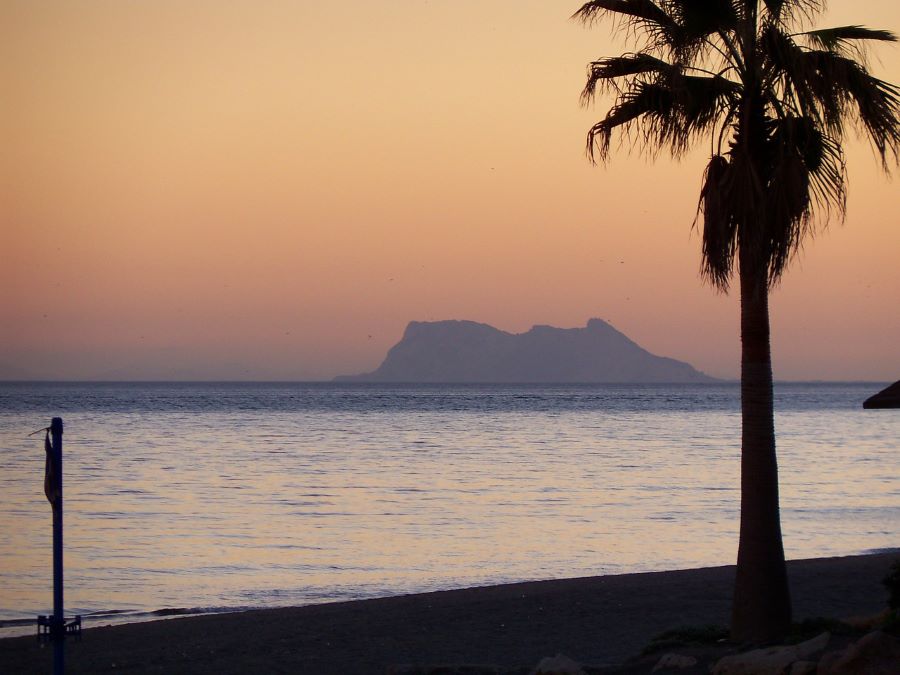 Best things to see around Gibraltar, Spain
While Gibraltar is a British Overseas Territory, it's located at the southern tip of Spain, making it a unique destination with plenty to see and explore. Here are some of the best things to see around Gibraltar:
The Rock of Gibraltar: This iconic limestone rock is a must-see. Take a cable car ride to the top for breathtaking panoramic views of the surrounding area, including the Mediterranean Sea and the African coast on a clear day.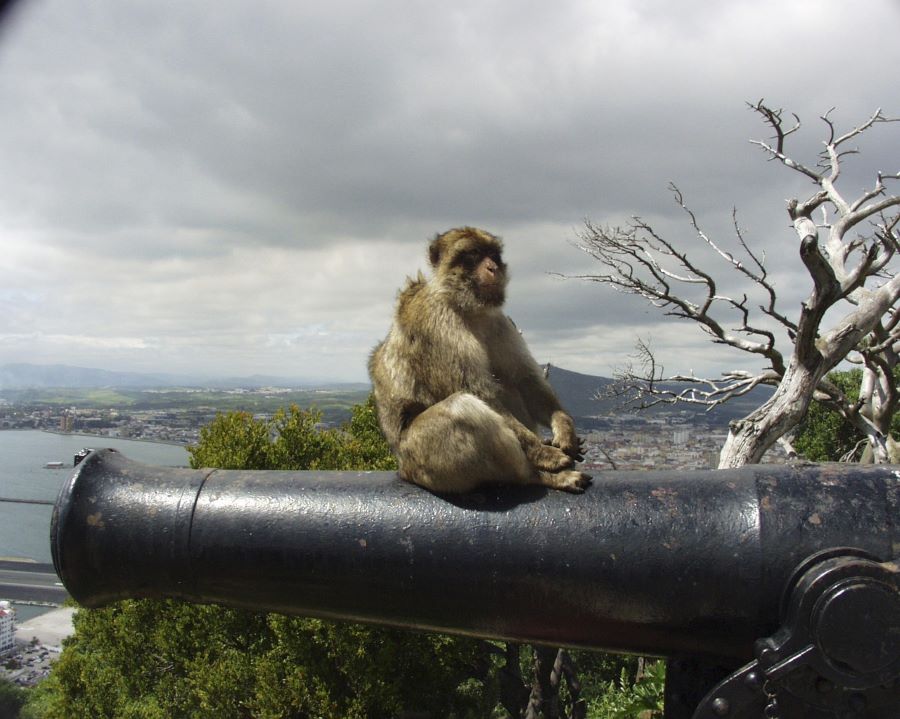 Apes' Den: Meet the Barbary macaques, the only wild monkeys in Europe, at Apes' Den. They're a fascinating and playful bunch, and you can get up close to them.
St. Michael's Cave: Explore the stunning St. Michael's Cave, known for its impressive stalactites and stalagmites. The cave's unique lighting creates a magical atmosphere.
Europa Point: Visit the southernmost tip of Gibraltar at Europa Point, home to the famous Trinity Lighthouse. Enjoy the panoramic views and gaze across the Gibraltar Strait to Africa.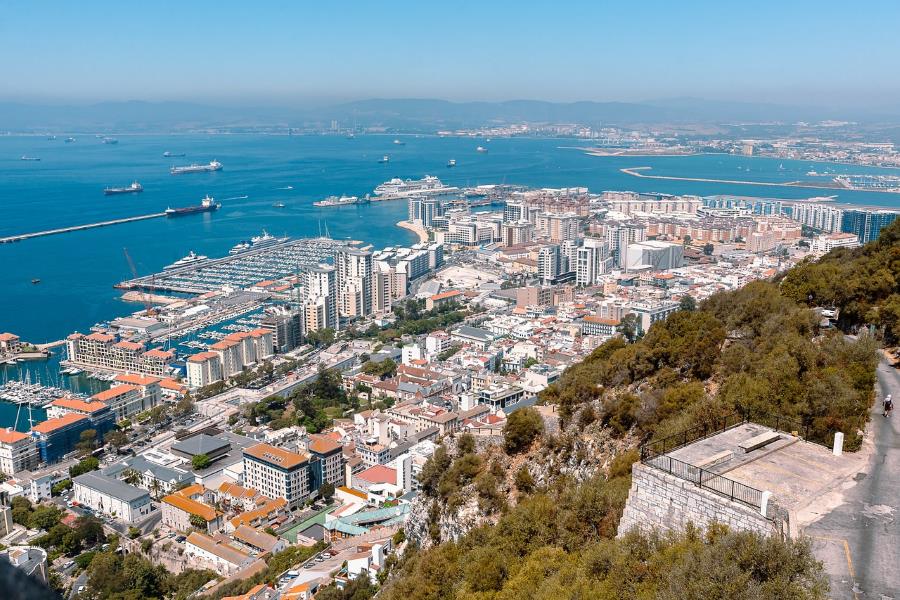 Historic Town Center: Wander through Gibraltar's historic town center with its narrow streets, British-style pubs, and Spanish tapas bars. It's a blend of cultures and architecture that reflects its unique status.
Duty-Free Shopping: Gibraltar offers fantastic duty-free shopping opportunities, with a wide range of goods from jewelry and electronics to spirits. It's a shopper's paradise.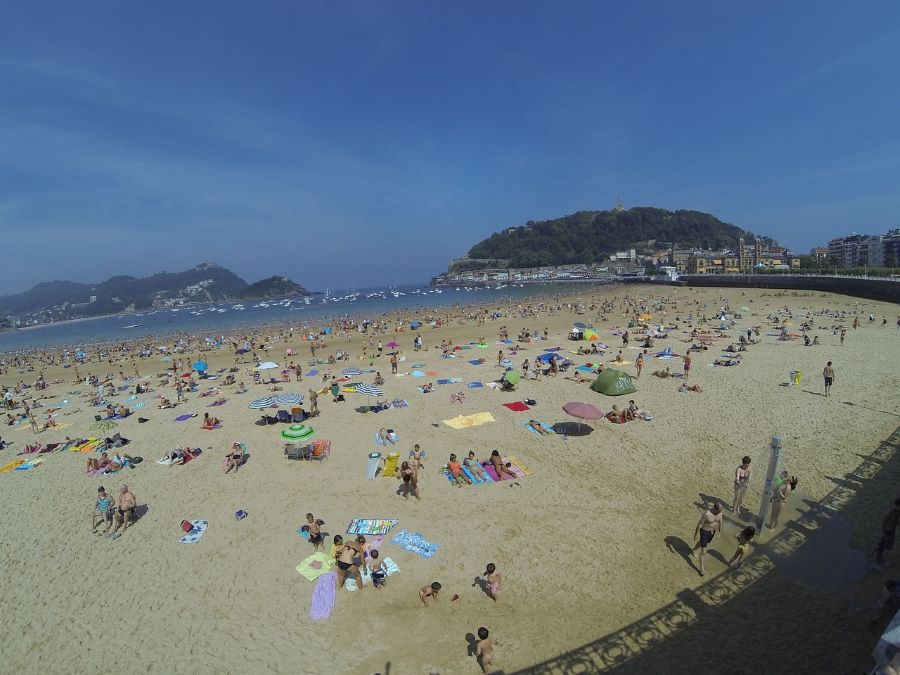 Marinas and Beaches: Relax by the waterfront at modern marinas like Ocean Village and Queensway Quay. You can also hit the sandy beaches like Sandy Bay and Eastern Beach for some sun and sea.
Moorish Castle: Explore the ruins of the Moorish Castle, which dates back to the 8th century. It offers a glimpse into the region's history.
Casemates Square: This bustling square is the heart of Gibraltar's social scene. It's a great place for people-watching and enjoying outdoor cafes and restaurants.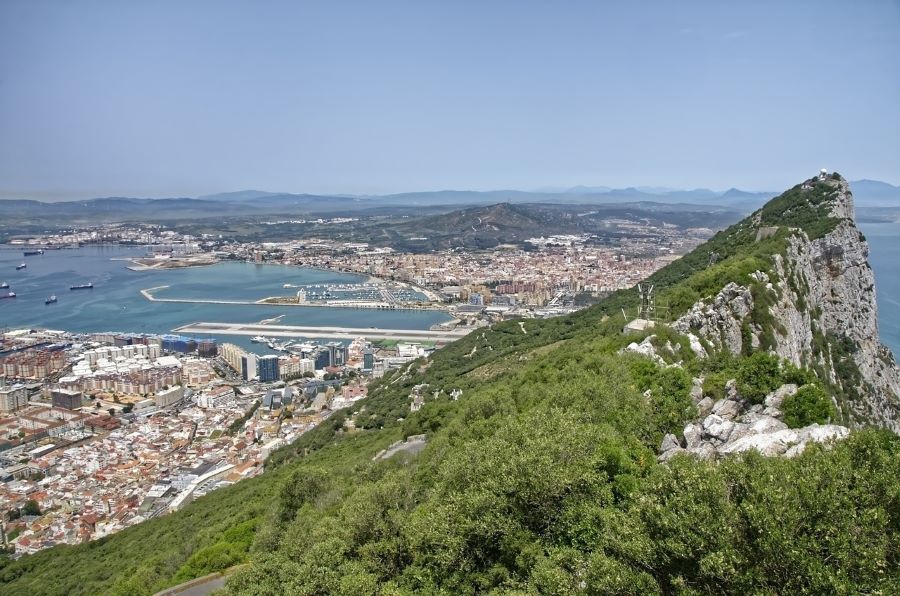 Gibraltar Nature Reserve: Discover the natural beauty of Gibraltar in its Nature Reserve. It's not just about the Rock – there's an array of flora and fauna to admire.
Military Heritage: Gibraltar has a strong military history, and you can explore this at sites like the Great Siege Tunnels and the WWII Tunnels.
Gibraltar Museum: Learn more about the history and culture of Gibraltar at the Gibraltar Museum, which houses a fascinating collection of artifacts.
Gibraltar's unique blend of history, culture, and natural beauty makes it a captivating destination that offers something for everyone. Whether you're interested in stunning vistas, wildlife encounters, or simply soaking up the atmosphere, there's plenty to see and do in and around Gibraltar.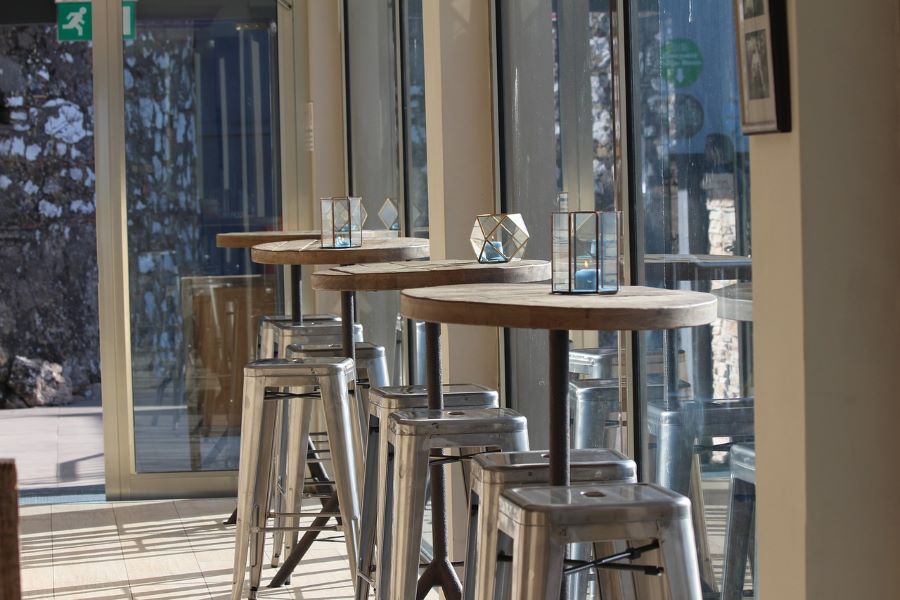 11 Iconic places to eat in Gibraltar
If you are looking for traditional British flare to more Spanish traditional food or easy pub food venues, we have some of the most popular places to hang out and eat for you to enjoy below:
The Kasbar: This bustling restaurant is known for its authentic Moroccan and Mediterranean dishes, including fresh seafood, tagines, and mezze platters. Locals often gather here for a taste of North African and Spanish flavors.
Sacarello's: A beloved Gibraltar institution, Sacarello's is a family-run café and restaurant that's famous for its delicious coffee, homemade cakes, and Mediterranean-inspired dishes. It's a popular spot for breakfast and lunch among locals.
La Parrilla Health Restaurant: A local favorite for its grilled meats and seafood, La Parrilla offers a warm and cozy ambiance. Try their succulent steaks and traditional Mediterranean dishes.
The Waterfront: Overlooking the harbor, The Waterfront offers a variety of international and Mediterranean dishes, including fresh seafood. It's a fantastic place to enjoy a meal with a view.
Gibraltar Arms: This historic pub and restaurant is known for its British pub fare, including fish and chips, burgers, and hearty breakfasts. It's a casual spot where locals often gather for comfort food.
La Mamela: A charming family-run Italian restaurant, La Mamela serves homemade pasta, wood-fired pizza, and other Italian classics. It's a great place to savor Mediterranean flavors.
The Rock Hotel: For a fine dining experience, locals and visitors alike appreciate The Rock Hotel's elegant restaurant. Enjoy British and Mediterranean cuisine with breathtaking views of the Rock of Gibraltar.
Lat Terraza: Located on the Marina Bay waterfront, La Terraza specializes in Spanish tapas and Mediterranean cuisine. It's a fantastic place for sharing small plates and enjoying the sea breeze.
Bianca's Restaurant: A hidden gem in Gibraltar, Bianca's offers a mix of Mediterranean and international cuisine in a charming setting. Locals often visit for a relaxing meal in a courtyard garden.
Bistro Point: A modern and trendy restaurant, Bistro Point serves Mediterranean and European dishes with a creative twist. It's a favorite among locals looking for innovative cuisine.
The Clipper: Situated on Eastern Beach, The Clipper offers a wide range of seafood dishes in a casual beachfront setting. It's a go-to spot for fresh catches of the day.
These iconic eateries provide a taste of Gibraltar's culinary diversity and are popular with both locals and tourists looking to explore the unique blend of Mediterranean and British flavors that the territory has to offer.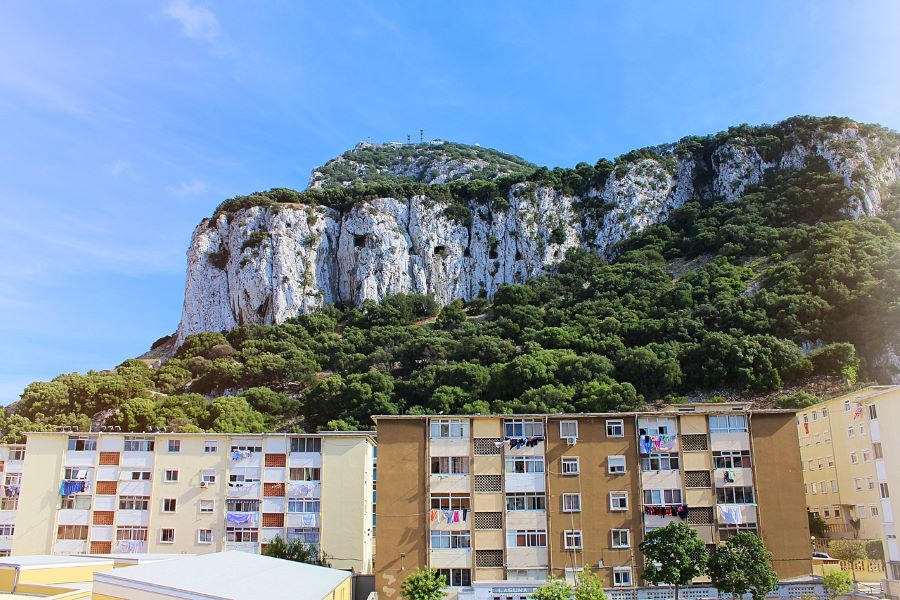 More inside tips to visiting Gibraltar, Spain
Here are some insider tips to enhance your visit to Gibraltar, Spain:
Plan Ahead: Gibraltar can get crowded, especially during the peak tourist season. To make the most of your day, plan your itinerary in advance, book tickets for attractions if possible, and arrive early to beat the crowds.
Currency: Gibraltar has its own currency, the Gibraltar Pound (GIP), but British Pounds (GBP) are widely accepted. Most places also accept Euros, but it's a good idea to have a mix of currencies on hand.
Traffic and Parking: Gibraltar's roads can be narrow and congested, so consider leaving your car on the Spanish side and walking across the border. Alternatively, use public transportation or taxis within Gibraltar.
Passport and Border Crossing: Remember to bring your passport or ID card when crossing the border from Spain into Gibraltar. There can be occasional delays, so allow some extra time.
Hiking Preparations: If you plan to hike up the Rock of Gibraltar, wear comfortable shoes, carry water, and be prepared for steep inclines. It's also a good idea to check the cable car schedule if you prefer not to hike all the way to the top.
Wildlife Etiquette: While the Barbary macaques are cute and curious, remember that they are wild animals. Don't feed them, and be cautious with your belongings as they might snatch items. Maintain a safe distance and avoid direct eye contact.
Sun Protection: Gibraltar enjoys a sunny climate, so protect yourself from the sun with sunscreen, a hat, and sunglasses, especially during the summer months.
Language: English is the official language, but Spanish is widely spoken. Learning a few basic Spanish phrases can be helpful and appreciated by locals.
Opening Hours: Keep in mind that some shops and businesses may close for a siesta in the early afternoon, so plan your activities accordingly. Restaurants often have a late dinner service, with many opening around 8:00 PM.
Local Cuisine: Don't miss the opportunity to try Gibraltar's unique dishes, such as calentita (a chickpea flatbread) and fish and chips. Seek out local restaurants and eateries for an authentic taste of the region.
Respect Cultural Differences: Gibraltar has a diverse community, so be respectful of the various cultural backgrounds and customs you may encounter.
Safety: Gibraltar is generally safe for travelers, but like any tourist destination, be mindful of your belongings and surroundings.
By following these insider tips, you can make the most of your visit to Gibraltar, ensuring a memorable and enjoyable experience in this fascinating British enclave on the southern tip of Spain.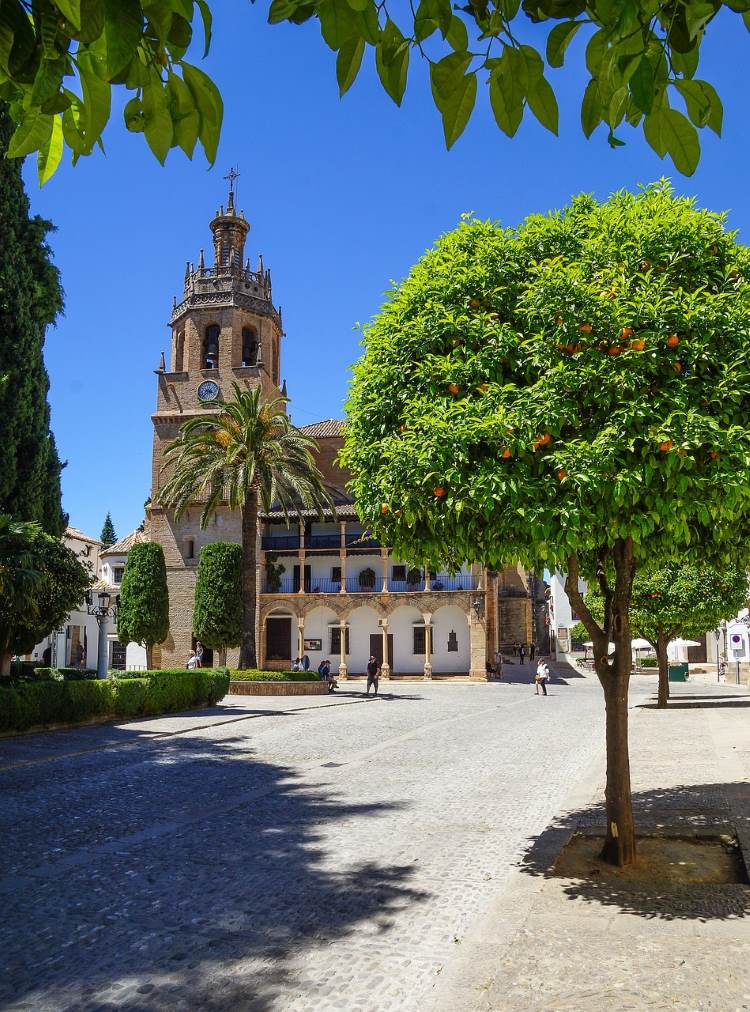 Check out these other posts visiting the region around the Costa Del Dol
Day trip from Malaga to Mijas, Spain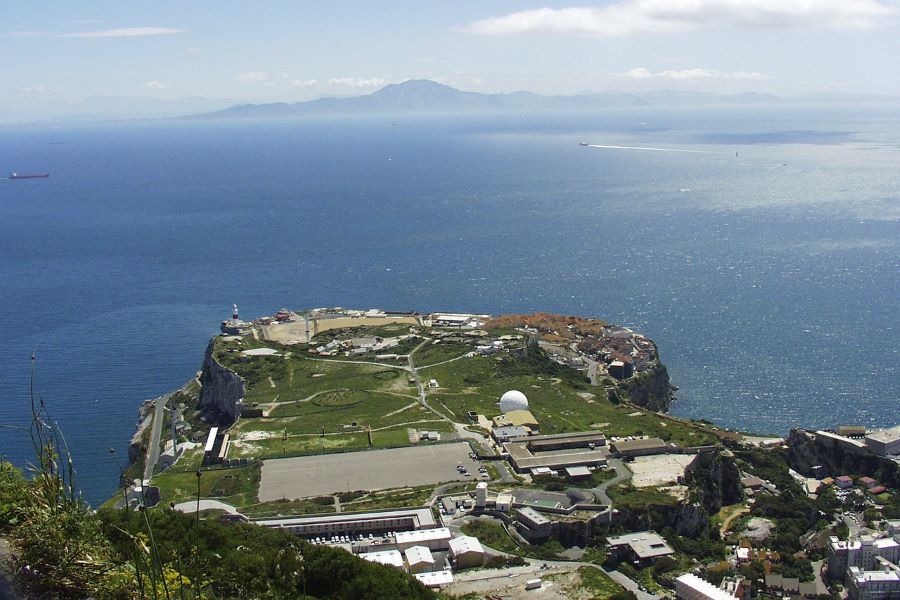 Conclusion visiting one day in Gibraltar, Spain
A day trip to Gibraltar, Spain, is a diverse adventure. Start with a cable car ride to the iconic Rock of Gibraltar for breathtaking views and a monkey encounter at Apes' Den. Explore the historic town, savoring Spanish tapas or British pub fare. Nature lovers can visit St. Michael's Cave or the Gibraltar Nature Reserve. Shop for duty-free goods and unwind at marinas or beaches. While one day only scratches the surface, it's a taste of history, culture, and nature that will leave you wanting more.