Day Trip from Malaga to Mijas: Exploring the Picturesque "White Village"
Take a fun and easy day trip from Malaga to Mijas, a picturesque "White Village" nestled in the heart of the Andalusian hills. Just a stone's throw from the bustling city of Malaga, Mijas offers a captivating escape into a world of traditional Spanish charm and breathtaking scenery. With its narrow cobblestone streets, dazzling whitewashed buildings, and panoramic views of the Mediterranean, Mijas promises an idyllic getaway for travelers seeking a taste of authentic Andalusian culture and natural beauty. Whether you're exploring historic sites, savoring local cuisine, or simply taking in the stunning vistas, Mijas is a hidden gem waiting to be discovered.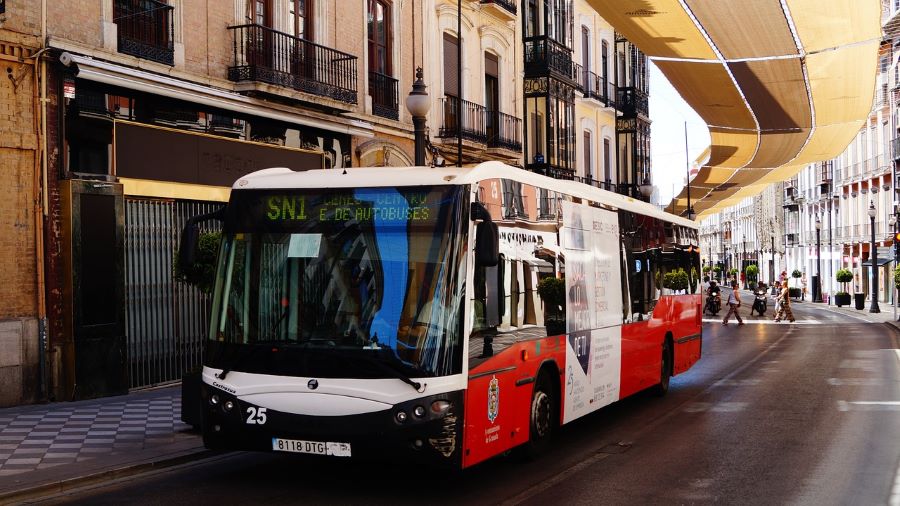 Best way to get to Mijas from Malaga
To get from Malaga to Mijas, you have a few transportation options, depending on your preferences and budget. Here are the most common methods:
Taxi: Taking a taxi is the most convenient but also the most expensive option. Taxis are readily available at the Malaga Airport and throughout the city. The journey to Mijas will take around 30-40 minutes, depending on traffic conditions.
Rental Car: If you prefer more independence and flexibility, you can rent a car at Malaga Airport or in the city. Follow the signs for the A-7 or AP-7 highway (toll road) and then take exit 214 to reach Mijas. This option allows you to explore the surrounding areas as well.
Bus: The local bus company, Avanza, operates a bus service from Malaga to Mijas. You can catch the bus at the Malaga Bus Station (Estación de Autobuses) located near the city center. The journey takes about 40-50 minutes.
Train and Bus: Another option is to take the C-1 Cercanías train from Malaga to Fuengirola, and then transfer to a bus to Mijas. The train journey takes approximately 35 minutes, and the bus ride to Mijas takes around 15 minutes. Be sure to check the train and bus schedules in advance.
Airport Transfer Service: If you're arriving at Malaga Airport, you can book an airport transfer service in advance. This option provides convenience and comfort, as a driver will meet you at the airport and take you directly to your destination in Mijas.
Each of these options has its advantages, so choose the one that best suits your schedule, budget, and preferences for transportation.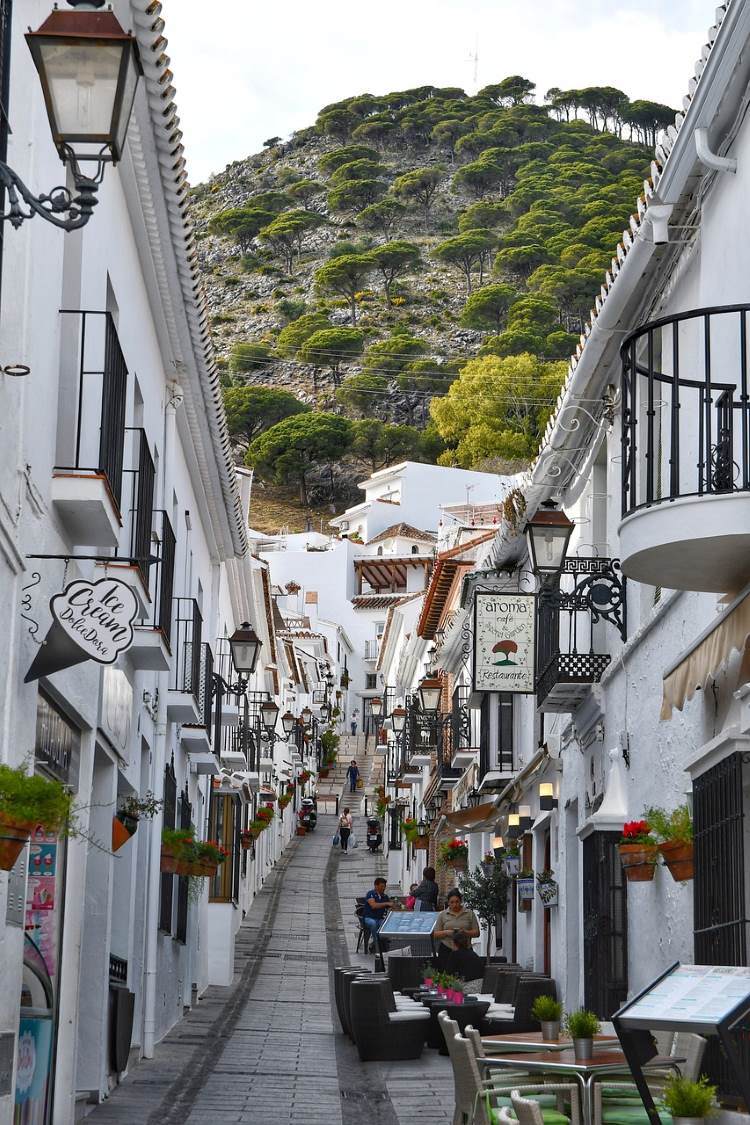 Top attractions and things to do around Mijas, Spain
Mijas, a charming town located in the Costa del Sol region of Spain, offers a variety of attractions and activities for visitors to enjoy. Here are some of the top things to do and see in and around Mijas: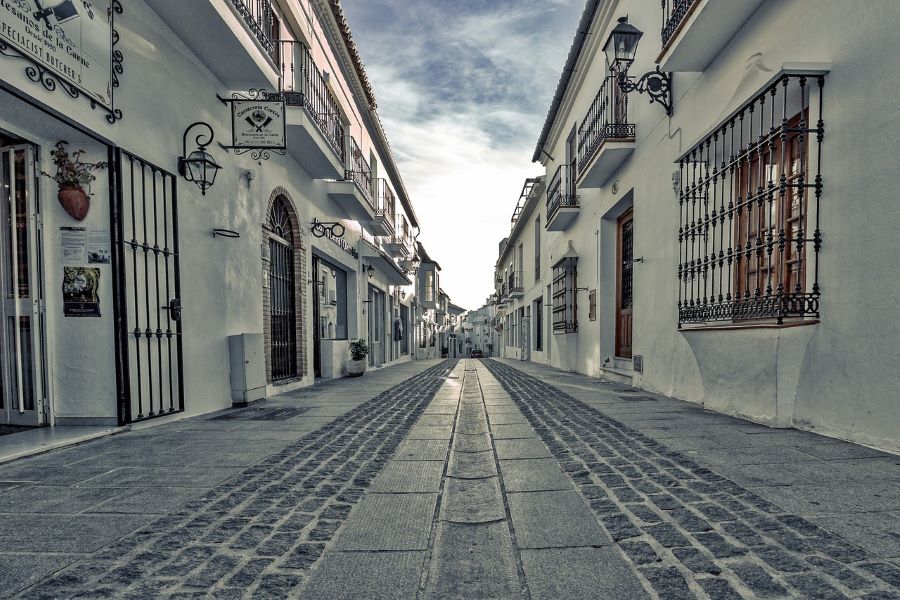 Mijas Pueblo (Mijas Village): Explore the picturesque white-washed village of Mijas Pueblo. Stroll through narrow cobblestone streets, admire the traditional Andalusian architecture, and visit quaint shops and boutiques. Don't miss the Plaza de la Constitución with its colorful flower pots and the stunning views from the Mirador de Mijas viewpoint.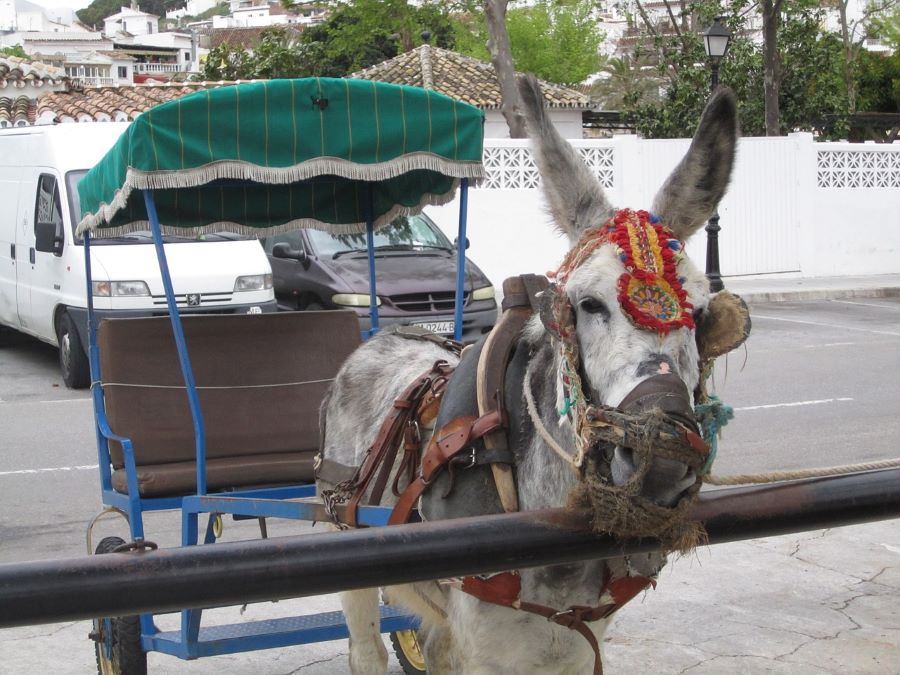 Mijas Donkey Taxi: Take a ride on the famous Mijas Donkey Taxis. These donkeys, traditionally used as a mode of transportation in the village, now offer a unique and fun way to explore Mijas Pueblo.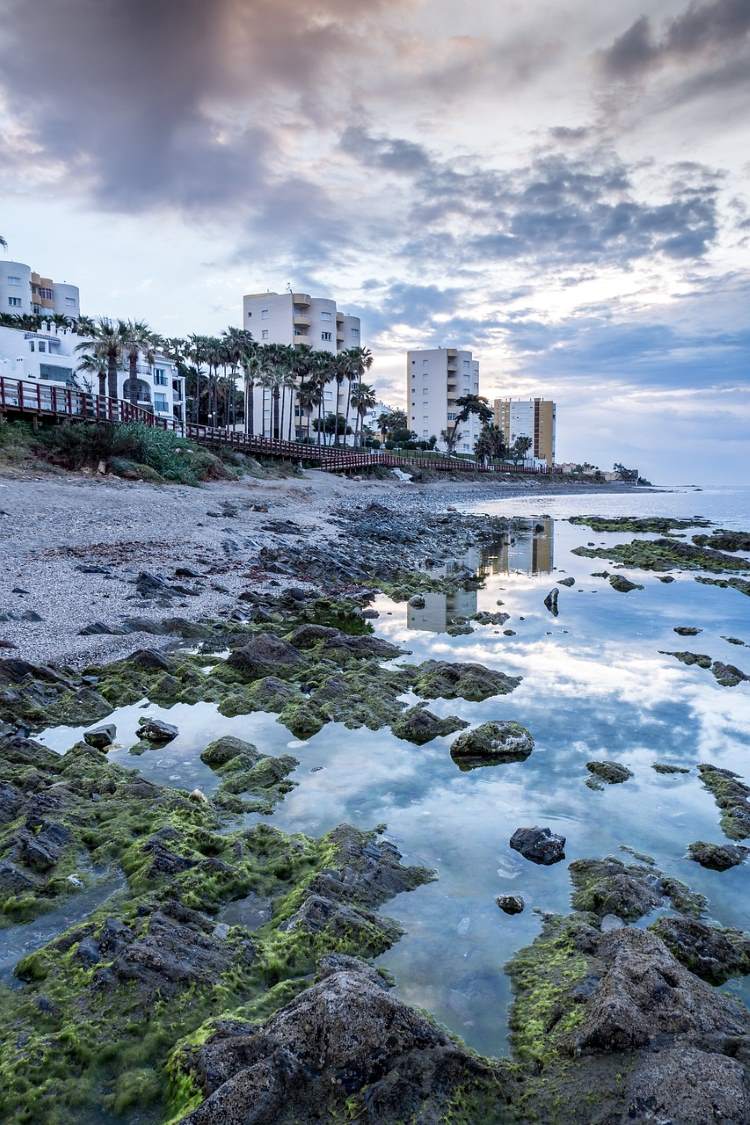 Fuengirola Beach: Mijas is close to the coastal town of Fuengirola, which boasts beautiful sandy beaches. Spend a day relaxing on the shores, swimming, or trying water sports like jet-skiing and paddleboarding.
Bioparc Fuengirola: This innovative zoo in Fuengirola focuses on providing a natural and immersive environment for animals. It's an excellent place to observe a variety of wildlife in a more ethical setting.
Mijas Water Park: If you're traveling with children or simply love water parks, consider a visit to the Mijas Water Park (Aqualand Mijas). It features water slides, pools, and attractions for all ages.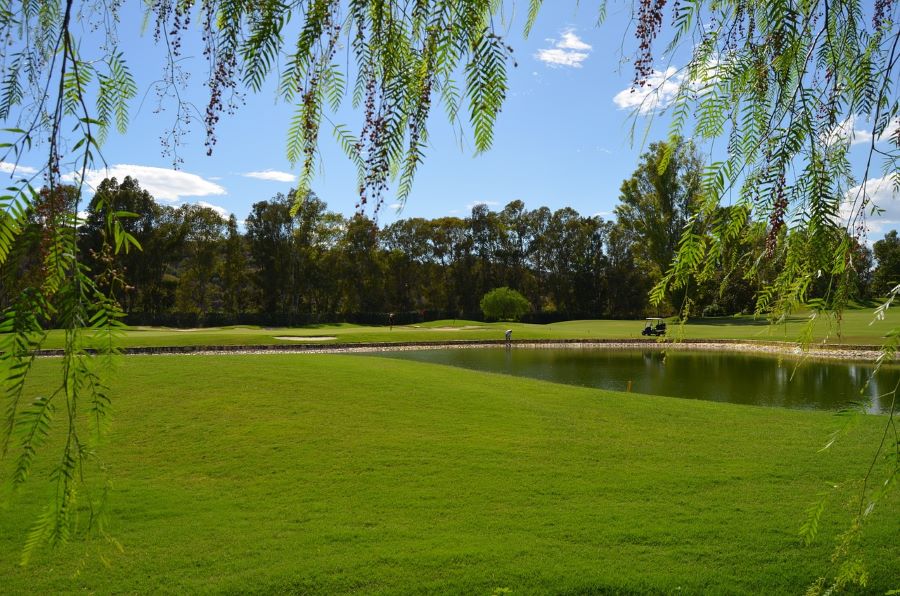 Golf: The Costa del Sol is known for its golf courses, and Mijas is no exception. There are several golf clubs in the area, such as Mijas Golf Club and Santana Golf & Country Club, where you can enjoy a round of golf with scenic views.
Casa Museo de Mijas (Mijas Museum): Learn about the history and culture of Mijas through its local museum. The museum is housed in a beautiful historic building and offers insights into the town's past.
Hiking and Nature: Mijas is surrounded by stunning natural landscapes. Consider going for a hike in the nearby Sierra de Mijas or exploring the countryside on horseback.
Flamenco Shows: Enjoy an authentic Flamenco show in one of the local restaurants or venues. Flamenco is an integral part of Andalusian culture, and witnessing a live performance can be a memorable experience.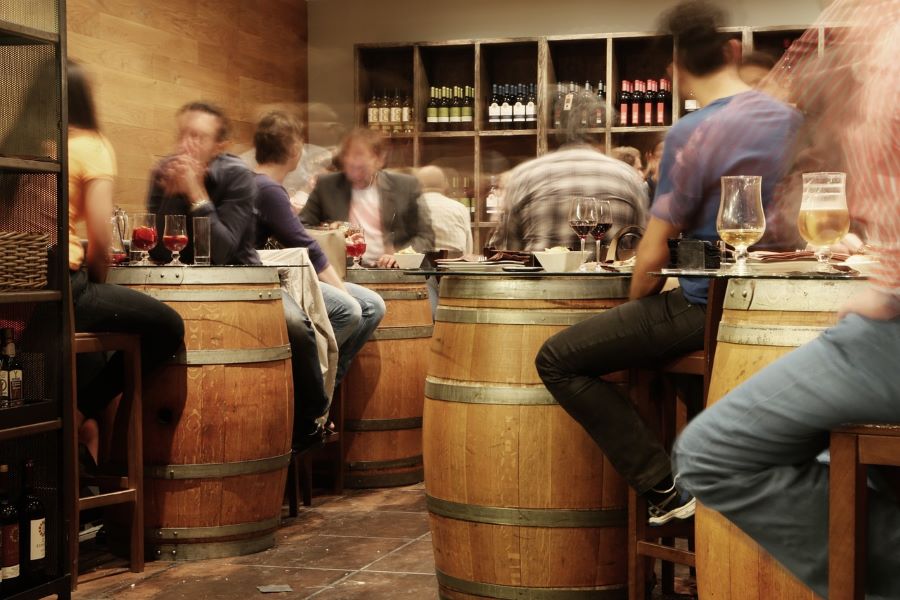 Wine Tasting: The region around Mijas produces some excellent wines. Take a wine tour to discover local wineries and savor the flavors of Spanish wines.
Mijas Bullring: While bullfighting is a controversial topic, the bullring in Mijas is an iconic landmark. Even if you don't attend a bullfight, you can visit the bullring and learn about its history.
Botanical Gardens of Mijas: If you appreciate gardens and plant life, the Cactus and Succulent Gardens in Mijas offer a unique collection of cacti and succulents from around the world.
These are just a few of the many attractions and activities you can enjoy in and around Mijas. Whether you're interested in history, culture, nature, or simply relaxing on the beach, Mijas has something to offer every traveler.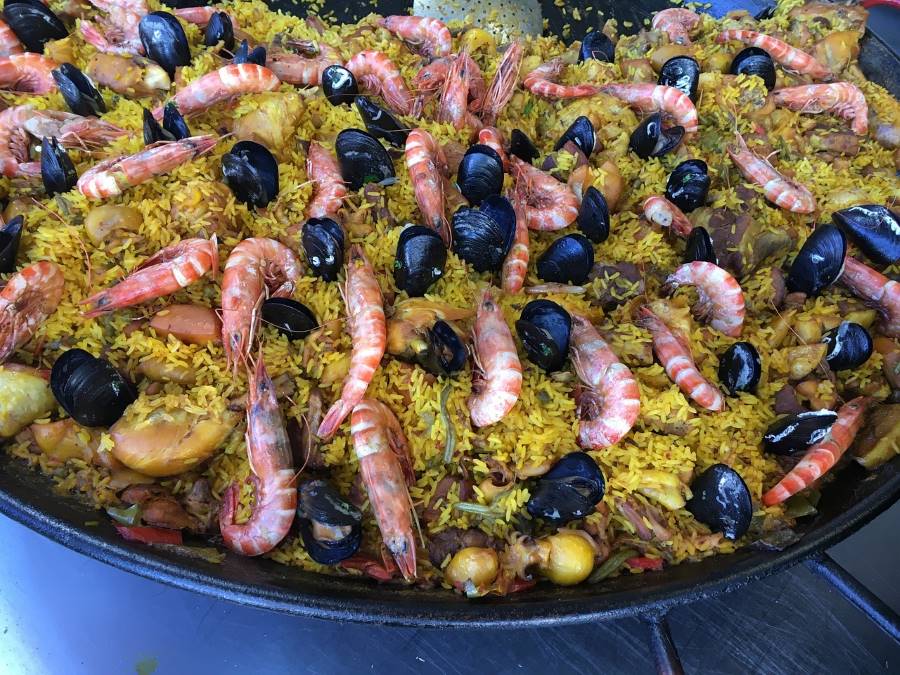 Fantastic places to eat around Mijas
If you are hungry and ready to eat, there's quite a few good places to eat around Mijas by the beach areas or the old town section.
Mijas offers a delightful array of dining options, ranging from traditional Spanish cuisine to international flavors. Here are some fantastic places to eat in and around Mijas:
Restaurante El Mirlo Blanco: Located in Mijas Pueblo, this restaurant offers a charming terrace with panoramic views of the coast. They serve a mix of Spanish and Mediterranean dishes, including paella and fresh seafood.
Restaurante Valparaiso: Nestled in the hills above Mijas, Valparaiso is renowned for its stunning setting and romantic atmosphere. The menu features a blend of international and Spanish cuisine, and the restaurant often hosts live music.
Mesón de Calahonda: Just a short drive from Mijas, this traditional Spanish restaurant is known for its grilled meats, especially their succulent steaks. The rustic ambiance adds to the dining experience.
El Higuerón: Located in the Higuerón Hotel, this Michelin-starred restaurant offers a gourmet experience with a modern Mediterranean menu. The culinary creations are both visually stunning and delicious.
La Alcazaba: Situated in Fuengirola, La Alcazaba is a well-regarded seafood restaurant that serves fresh fish dishes in a charming Andalusian setting.
La Luna Blanca: A popular choice in La Cala de Mijas, this restaurant specializes in Mediterranean cuisine. Dine on their terrace overlooking the sea and enjoy dishes like seafood paella and grilled meats.
Restaurante El Jinete: Located near Mijas Pueblo, this family-run restaurant is known for its traditional Spanish cuisine and welcoming atmosphere. Their menu includes classics like gazpacho, Iberian ham, and grilled sardines.
Restaurante Los Marinos José: In the coastal town of Fuengirola, this seafood restaurant is renowned for its fresh seafood and excellent service. The menu features a variety of seafood paellas and grilled fish.
Tapeo de Cervantes: Located in La Cala de Mijas, this tapas bar offers a wide selection of traditional Spanish tapas, from patatas bravas to jamón ibérico, in a lively and friendly atmosphere.
Restaurante Avanto: Situated within the Higuerón Hotel, Avanto is known for its creative cuisine. They offer tasting menus with a focus on locally sourced ingredients and innovative culinary techniques.
Restaurant Guru: This restaurant in Mijas Pueblo offers a diverse menu, including vegetarian and vegan options. The terrace provides lovely views of the surrounding area.
Taberna Flamenca Pepe Lopez: For an authentic Andalusian experience, consider visiting this tapas bar in Mijas Pueblo. Enjoy live Flamenco music and dance performances while savoring traditional Spanish tapas.
Please note that it's a good idea to make reservations, especially during the peak tourist season, as these restaurants can be quite popular. Whether you're looking for fine dining or a more casual meal, Mijas has plenty of culinary delights to offer.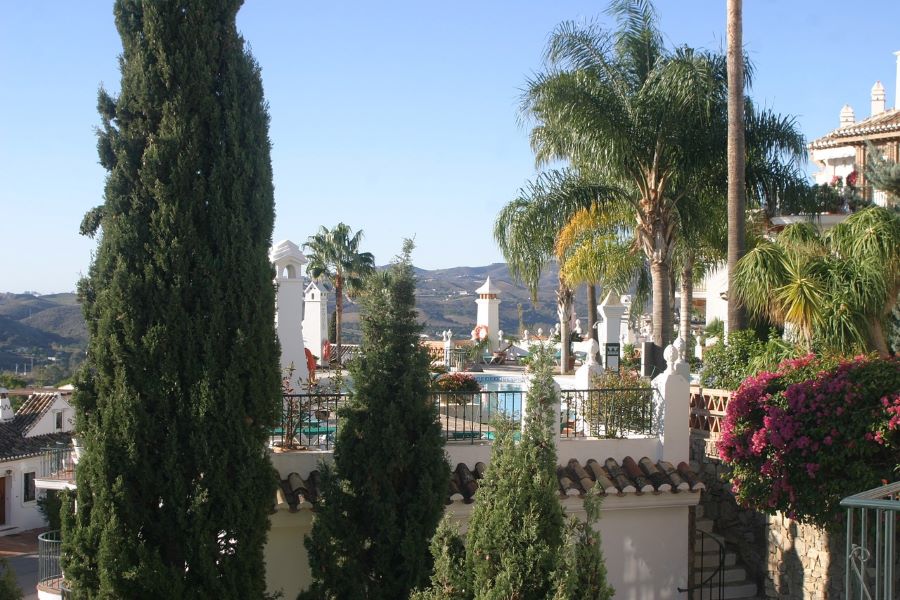 Weather and best time to visit Mijas
Mijas, located on the Costa del Sol in Spain, enjoys a Mediterranean climate with mild, wet winters and hot, dry summers. The best time to visit Mijas largely depends on your preferences for weather and activities. Here's a breakdown of the weather and the ideal times to visit:
Spring (March to May):

Spring is a wonderful time to visit Mijas as the weather starts warming up.
Temperatures in spring range from 15°C to 25°C (59°F to 77°F).
The landscape is lush and green, making it ideal for outdoor activities like hiking and sightseeing.
The tourist crowds are relatively smaller compared to the summer months.
Summer (June to August):

Summer is the peak tourist season in Mijas due to the hot and sunny weather.
Daytime temperatures can reach 30°C to 35°C (86°F to 95°F) or even higher.
It's perfect for beachgoers and those looking to enjoy water sports.
Be prepared for larger crowds and higher prices during this season.
Autumn (September to November):

Early autumn is still warm and pleasant, making it a great time for a visit.
Temperatures range from 20°C to 30°C (68°F to 86°F) in September, gradually cooling down.
Autumn is a good time for hiking and exploring the cultural attractions while avoiding the summer crowds.
Winter (December to February):

Winters in Mijas are mild, but it can be rainy, especially in December and January.
Daytime temperatures range from 10°C to 18°C (50°F to 64°F).
While it's not ideal for beach activities, Mijas can still be enjoyable for sightseeing, as it's less crowded and more affordable.
In summary, the best time to visit Mijas depends on your preferences:
Summer is great for beach lovers and water sports enthusiasts.
Spring and early autumn offer pleasant weather for outdoor activities and sightseeing with fewer tourists.
Winter is a good option for travelers who want to explore Mijas at a quieter pace and take advantage of lower prices.
Ultimately, the best time for your visit will depend on your interests and whether you prefer hot summer days or milder temperatures with fewer crowds.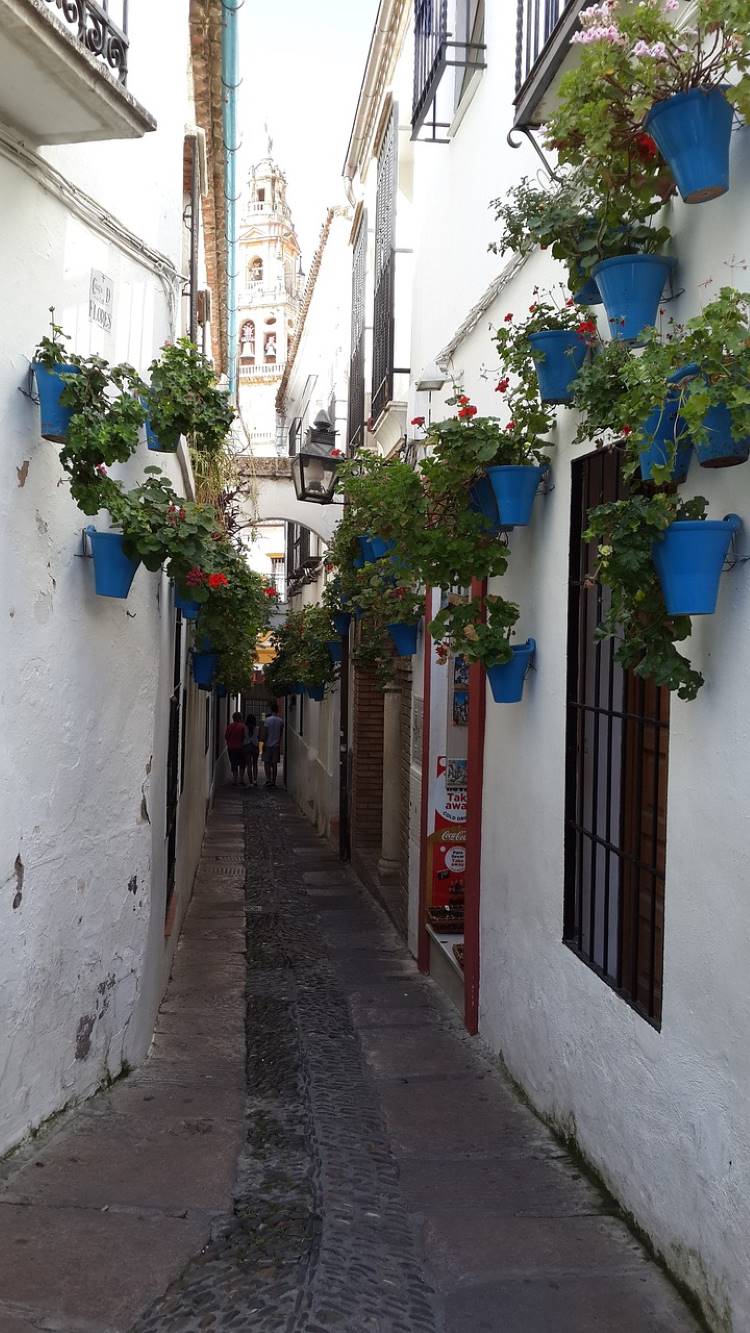 Inside tips to visiting Mijas
Visiting Mijas is a delightful experience, and to make the most of your trip, here are some inside tips and recommendations:
Comfortable Footwear: Wear comfortable shoes, as Mijas Pueblo has cobbled streets with some steep inclines. Good walking shoes will make exploring the village more enjoyable.
Sun Protection: Especially in the summer, don't forget sun protection. Carry sunscreen, sunglasses, a hat, and stay hydrated. The Mediterranean sun can be quite strong.
Local Cuisine: Try the local cuisine, including traditional Spanish dishes like paella, gazpacho, and fresh seafood. Seek out tapas bars for a taste of small, flavorful dishes.
Tipping: Tipping is customary in Spain. Service charges are not usually included in the bill, so it's common to leave a small tip (around 10%) at restaurants, cafes, and for services like taxis.
Siesta Hours: Be aware of siesta hours. Many shops and businesses may close for a few hours in the afternoon, typically from 2:00 PM to 5:00 PM. Plan your activities and meals accordingly.
Language: While Spanish is the official language, many locals working in the tourist industry speak English. Learning a few basic Spanish phrases can be helpful and appreciated.
Cash: Have some cash on hand, as smaller establishments may not accept cards. ATMs are readily available, but it's always a good idea to have some euros with you.
Transportation: If you plan to explore beyond Mijas, consider renting a car for more flexibility. However, if you stay within the village, public transportation and taxis are sufficient.
Donkey Taxis: While taking a donkey taxi can be a unique experience, be mindful of the welfare of the animals. Ensure that they are treated well and not overworked.
Market Days: If you're interested in local markets, Mijas Pueblo has a market every Wednesday and Saturday. You can find fresh produce, crafts, and souvenirs.
Local Festivals: Check if there are any local festivals or events happening during your visit. These can provide a unique cultural experience and a chance to see traditional celebrations.
Reservations: During the peak tourist season, it's a good idea to make reservations for popular restaurants and attractions to avoid disappointment.
Scenic Views: Take advantage of the numerous viewpoints (miradors) in Mijas for breathtaking views of the Mediterranean Sea and the surrounding countryside. The Mirador de Mijas is a must-visit.
Respect Local Customs: Respect local customs and traditions. Dress modestly when visiting churches and religious sites, and be mindful of local customs and etiquette.
Relax and Enjoy: Mijas has a relaxed pace of life. Embrace the opportunity to slow down, enjoy the beautiful scenery, and immerse yourself in the local culture.
By following these inside tips, you can have a more enjoyable and culturally rich experience while exploring Mijas. It's a charming destination with a lot to offer, so take your time to savor the beauty and hospitality of this Spanish gem.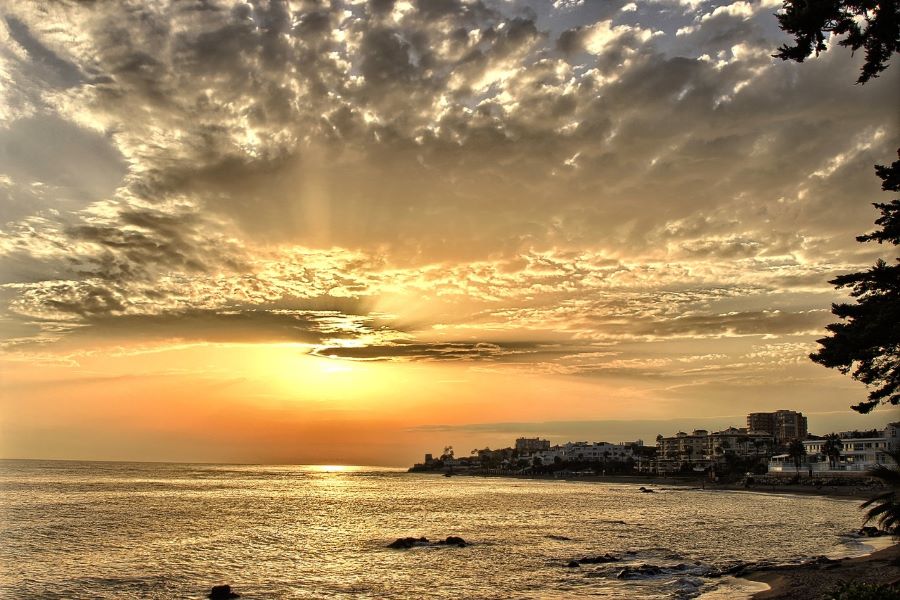 Check out these other posts on visiting Costa Del Sol area
Specialty foods of Malaga, Spain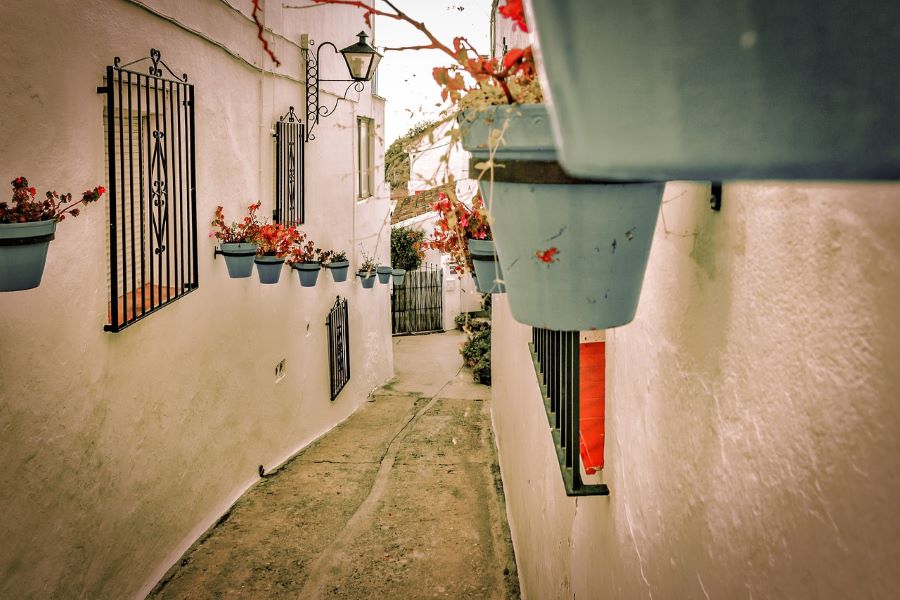 Conclusion on a Day trip from Malaga to Mijas
A day trip from Malaga to Mijas promises a delightful escape into the heart of Andalusian charm. The journey offers scenic views of the Mediterranean coast and the picturesque village of Mijas Pueblo, characterized by its whitewashed buildings and cobbled streets. Explore the town's cultural heritage at Casa Museo de Mijas, take a unique ride on the famous Donkey Taxis, and savor Spanish and Mediterranean cuisine at local restaurants. Whether you're strolling through vibrant plazas or indulging in outdoor activities like hiking in the Sierra de Mijas, Mijas offers a tranquil yet vibrant experience. Consider visiting in the spring or early autumn for the best weather and smaller crowds.
Mijas is an ideal day trip destination for those seeking a blend of natural beauty, cultural immersion, and culinary delights. It's a serene escape from the bustling city of Malaga, with something to offer every traveler, whether you're in pursuit of scenic vistas, cultural exploration, or simply a peaceful day in a traditional Spanish village.