Effortless Travel from Murcia to Vibrant Valencia: Your Guide to Exploring Spain's East Coast
Travel from Murcia to vibrant Valencia, and you'll embark on a journey through Spain's east coast filled with culture, art, and stunning landscapes. Valencia, the third-largest city in Spain, boasts a unique blend of old-world charm and modern sophistication. From the futuristic architecture of the City of Arts and Sciences to the historic Silk Exchange building, you'll find a captivating mix of past and present. Don't forget to indulge in Valencia's famous cuisine, especially the mouthwatering paella that originated here. With its beautiful beaches, vibrant festivals, and a welcoming atmosphere, Valencia promises an unforgettable experience just a short journey from Murcia.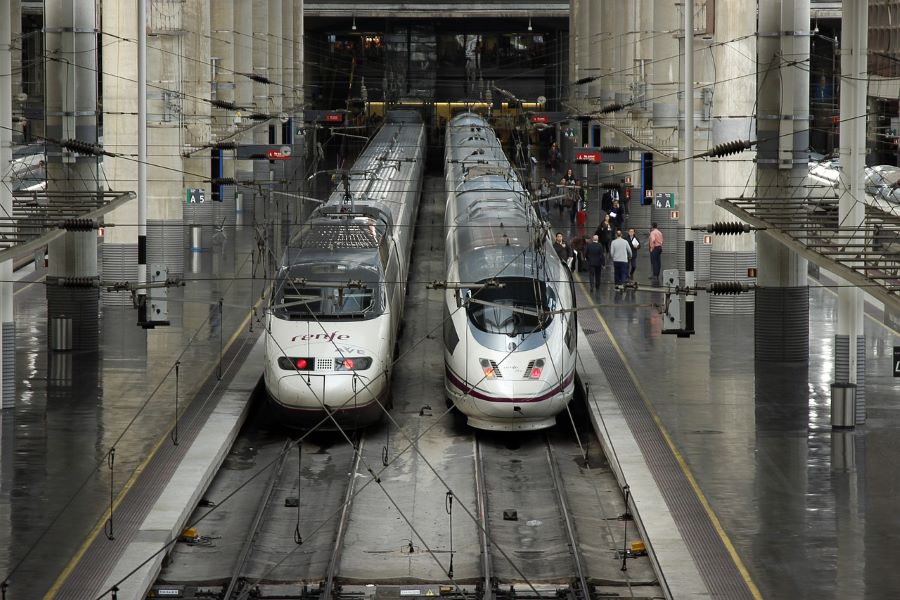 Transportation options from Murcia to Valencia
Traveling from Murcia to Valencia offers several convenient transportation options:
Train: The train is a popular choice for this route. You can take a high-speed train from Murcia's train station (Estación de Murcia del Carmen) to Valencia's Joaquín Sorolla station. The journey takes approximately 2 to 2.5 hours, and it offers comfort and speed.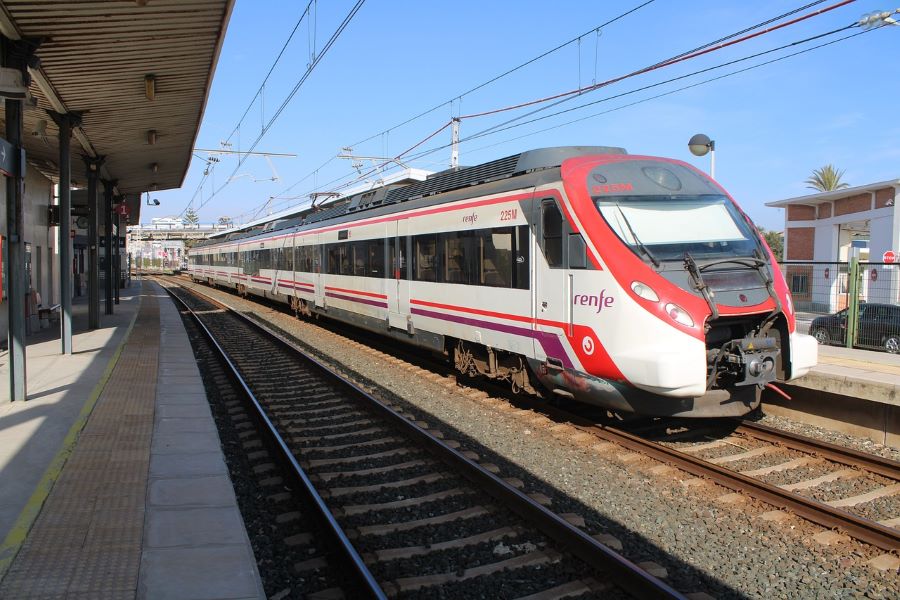 Bus: Several bus companies operate routes between Murcia and Valencia. The bus journey takes a bit longer than the train, typically around 3 to 4 hours. It's often a more budget-friendly option, and you can choose from various departure times throughout the day.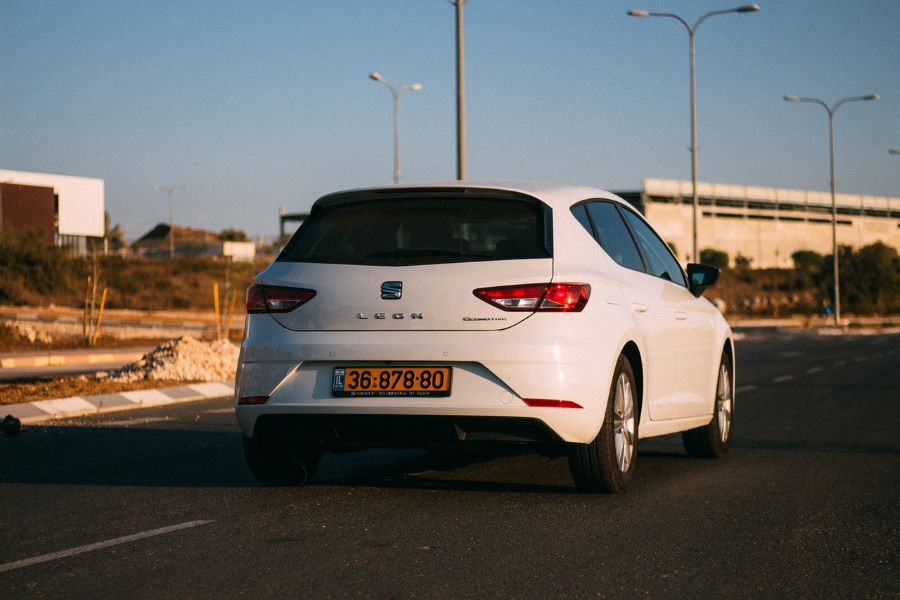 Car Rental: If you prefer flexibility and want to explore the areas between Murcia and Valencia, renting a car is a great option. The journey by car takes around 2.5 to 3 hours via the A-7 highway, which offers scenic views along the way.
Flights: While there are no direct flights between Murcia and Valencia, you can consider flying from Murcia's Corvera Airport to Valencia Airport with a layover in another city. This option might save time but could be less convenient due to layovers and additional airport transfers.
Ridesharing: Some ridesharing services may offer rides between Murcia and Valencia. This option can be flexible, but it's essential to plan and book in advance.
Choose the transportation mode that best suits your schedule, budget, and preferences to enjoy a smooth journey from Murcia to the vibrant city of Valencia.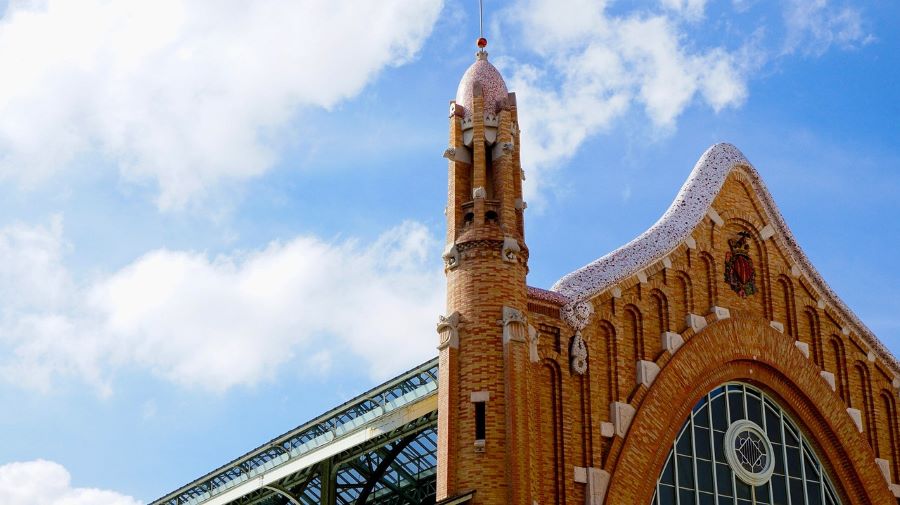 Weather and the best time to visit Valencia
Valencia, located on the east coast of Spain, enjoys a Mediterranean climate characterized by mild, wet winters and hot, dry summers. The best time to visit Valencia largely depends on your weather preferences and the type of activities you plan to enjoy:
Spring (March to May): Spring is a fantastic time to visit Valencia. The weather is mild and pleasant, with daytime temperatures ranging from the mid-60s to mid-70s Fahrenheit (18-24°C). The city's parks and gardens, such as Turia Gardens and the Albufera Natural Park, are in full bloom during this season.
Autumn (September to November): Another ideal time to visit is in the autumn months. The weather remains warm and enjoyable, with temperatures ranging from the mid-70s to mid-80s Fahrenheit (24-30°C). The sea is still warm for swimming, and outdoor activities are comfortable.
Summer (June to August): Summer in Valencia can be scorching, with daytime temperatures often exceeding 90°F (32°C). While it's a popular time for beachgoers, the intense heat may make outdoor sightseeing less enjoyable. If you plan to visit during summer, be prepared for hot weather and crowded beaches.
Winter (December to February): Winters in Valencia are mild compared to many other destinations, with daytime temperatures averaging in the mid-50s to mid-60s Fahrenheit (13-18°C). It's a quieter time to visit with fewer tourists, making it a great option if you prefer a more peaceful experience.
The best time to visit Valencia for most travelers is during the spring and autumn months when the weather is pleasant, and outdoor activities are enjoyable. However, if you're a beach enthusiast and can handle the heat, the summer months offer a vibrant atmosphere along the coast. Be sure to check local event calendars, as Valencia hosts various festivals and cultural events throughout the year, adding to the city's charm and appeal.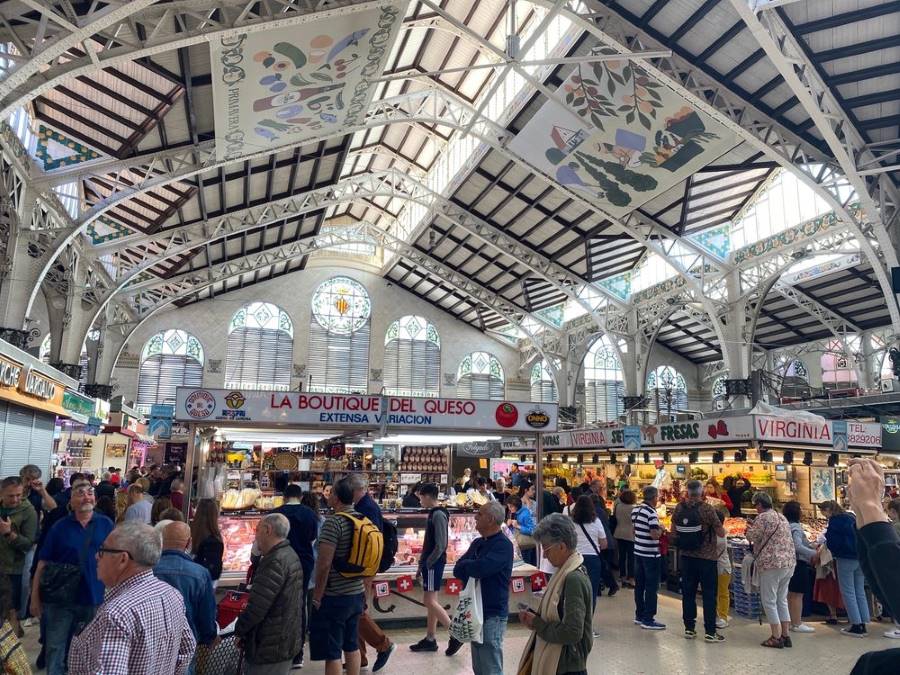 How to get around Valencia
Getting around Valencia is easy and convenient, thanks to a well-developed public transportation system and pedestrian-friendly streets. Here are the primary modes of transportation in Valencia:
Metro: Valencia has a modern and efficient metro system with several lines that connect key areas of the city. It's a convenient way to travel quickly between neighborhoods and reach popular attractions. The metro operates from early morning until late at night.
Bus: Valencia's bus network is extensive and covers the entire city, including areas not served by the metro. You can purchase tickets on the bus or use a contactless payment card. Night buses operate for those staying out late.
Tram: The tram system extends to Valencia's suburbs and coastal areas. It's a great option for reaching places like the beach and nearby towns. The tram is known for its scenic routes.
Bicycle: Valencia is a bike-friendly city with dedicated bike lanes and a bike-sharing program called Valenbisi. Renting a bike or using the bike-sharing service is an excellent way to explore the city at your own pace.
Walking: Valencia's city center is compact and pedestrian-friendly. Many of the top attractions, shops, and restaurants are within walking distance of each other. Walking is an ideal way to immerse yourself in the city's culture and discover hidden gems.
Taxi: Taxis are readily available in Valencia and are a convenient option for getting around, especially if you have heavy luggage or prefer door-to-door service. Taxis use meters, and rates are regulated.
Ridesharing: Uber and other ridesharing services operate in Valencia, offering an alternative to traditional taxis.
Car Rental: While having a car isn't necessary within the city center, it can be useful if you plan to explore nearby towns and attractions. Several car rental agencies have offices in Valencia.
Tourist Cards: Consider purchasing a Valencia Tourist Card, which provides unlimited access to public transportation and discounts on attractions. It can be a cost-effective way to explore the city.
Valencia's integrated transportation system makes it easy to move around the city and its surroundings. Depending on your plans and preferences, you can choose from a variety of transportation options to make the most of your visit to this vibrant Spanish city.

Top things to do in Valencia, Spain
Valencia, Spain, offers a rich tapestry of cultural, culinary, and outdoor experiences. Here are some of the top things to do in this vibrant city: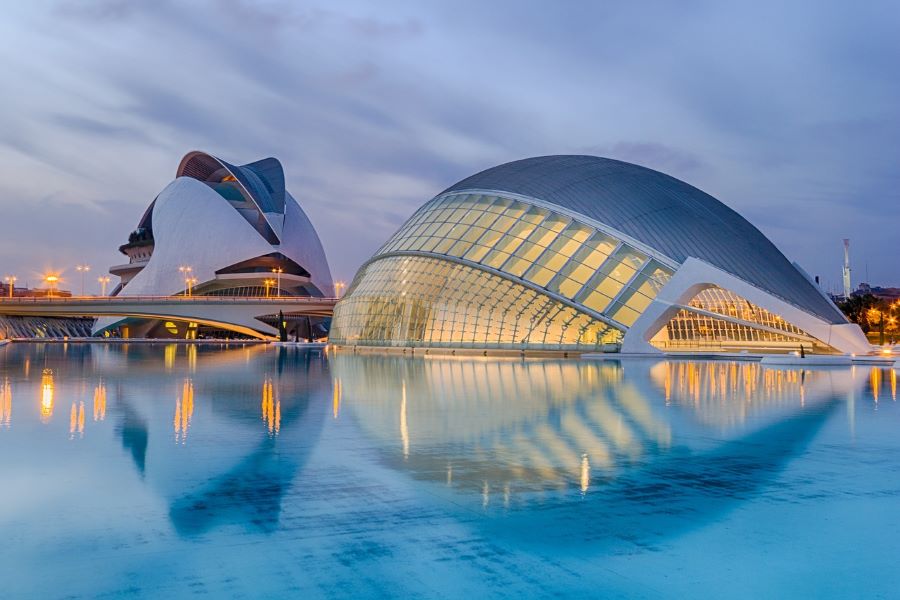 City of Arts and Sciences (Ciudad de las Artes y las Ciencias): Explore this futuristic complex featuring stunning architecture, including the Hemisfèric (IMAX cinema), Science Museum, Oceanografic (Europe's largest aquarium), and the Palau de les Arts Reina Sofia (opera house).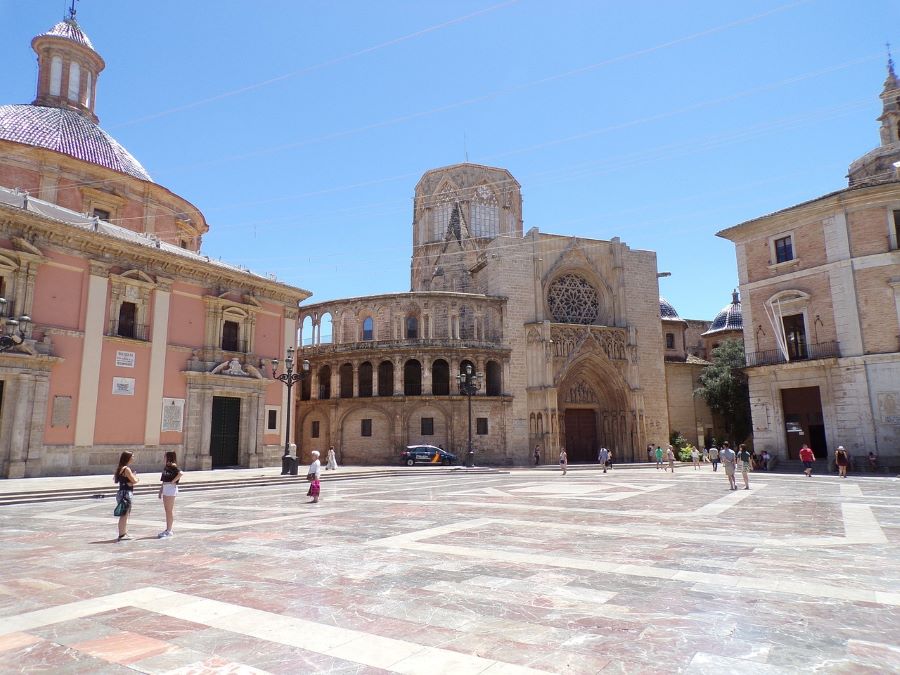 Valencia Cathedral (Catedral de Santa María de Valencia): Admire the impressive Gothic and Romanesque architecture of this cathedral, home to the Holy Grail, according to local tradition.
La Lonja de la Seda (Silk Exchange): Discover the UNESCO-listed Silk Exchange, a masterpiece of Gothic civil architecture known for its stunning interiors and historical significance.
Turia Gardens (Jardines del Turia): Stroll, jog, or bike along the Turia River Park, a lush green space occupying a former riverbed, complete with gardens, fountains, and playgrounds.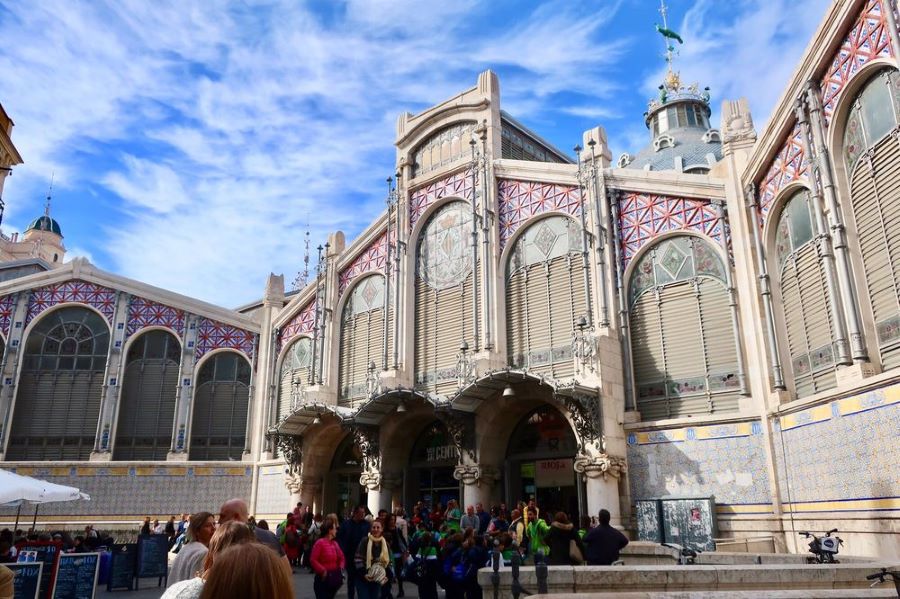 Mercado Central: Immerse yourself in the culinary delights of Valencia at this bustling indoor market, where you can sample fresh produce, local cheeses, and gourmet treats.
Bioparc Valencia: Visit this innovative zoo designed to recreate natural habitats for animals, offering an immersive and educational wildlife experience.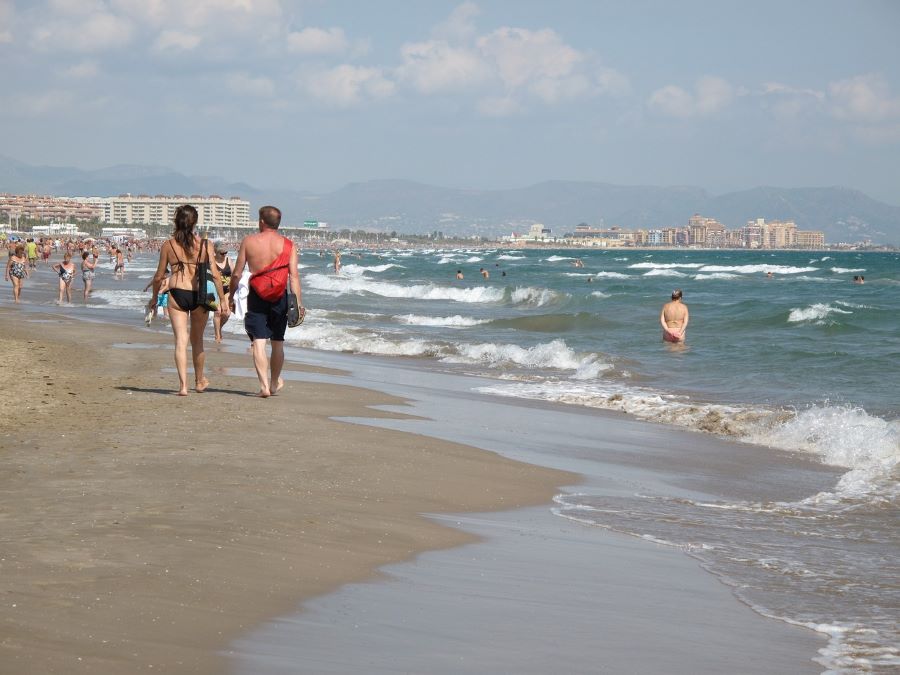 La Malvarrosa Beach: Relax on the sandy shores of this popular city beach, where you can swim, sunbathe, or enjoy beachside dining at the numerous restaurants.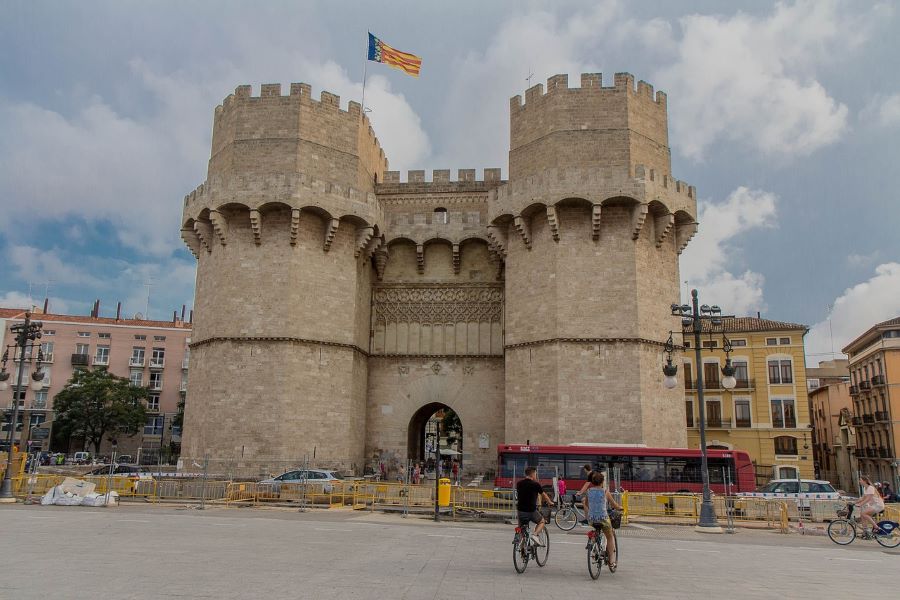 Torres de Serranos and Torres de Quart: Explore the medieval city gates, Torres de Serranos and Torres de Quart, which are well-preserved examples of Valencia's historic defenses.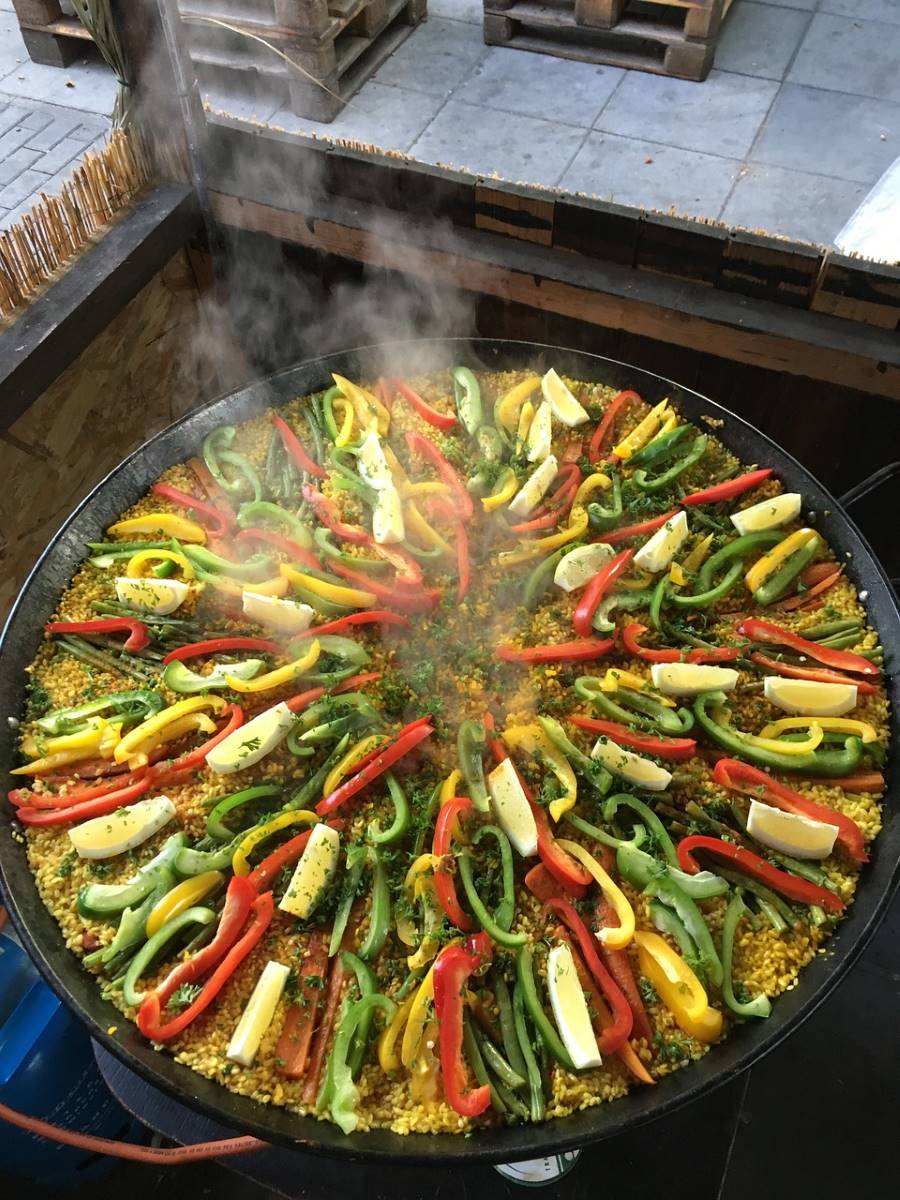 Paella Cooking Class: Valencia is the birthplace of paella, so don't miss the chance to take a paella cooking class and savor this iconic Spanish dish.
Fallas Festival: If visiting in March, experience the lively and colorful Fallas Festival, featuring elaborate sculptures, fireworks, and parades celebrating Valencia's culture and traditions.
Bioparc Valencia: Explore this immersive zoo that recreates natural habitats for animals, providing an educational and entertaining experience for all ages.
Mercado de Colón: Visit this beautiful modernist market hall, which has been transformed into a gourmet dining and shopping destination.
Albufera Natural Park: Take a short trip from the city to this serene wetland reserve where you can enjoy boat rides, birdwatching, and stunning sunsets.
Valencian Horchata and Fartons: Sample Valencian horchata, a refreshing drink made from tiger nuts, along with traditional "fartons" pastries.
Street Art Tour: Valencia is known for its vibrant street art scene. Explore the city's colorful murals and graffiti on a guided tour.
Valencia's blend of history, culture, and modernity makes it a dynamic and captivating destination for travelers. Whether you're interested in art and architecture, culinary delights, or outdoor adventures, Valencia has something to offer every visitor.
Check out these other things to do when you visit Valencia, Spain
A visit from Barcelona to Valencia
Specialty foods and markets in Valencia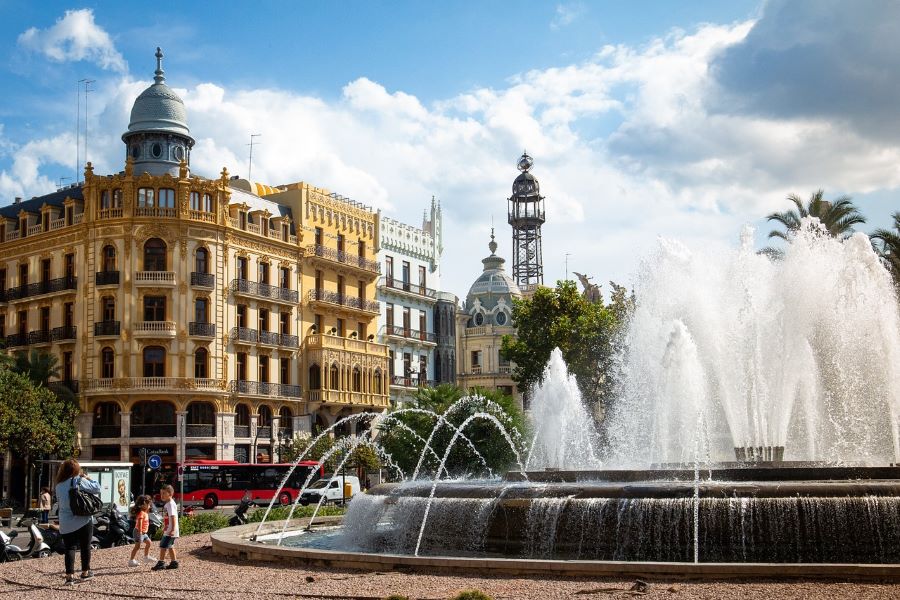 Conclusion on travel from Murcia to Valencia
Traveling from Murcia to Valencia is an enchanting journey that unveils the cultural richness, architectural splendor, and vibrant atmosphere of Spain's east coast. Whether you choose the convenience of a high-speed train ride, a leisurely drive along picturesque routes, or a bus journey through scenic landscapes, the transition between these two cities is seamless.
As you arrive in Valencia, you're greeted by a city where ancient history harmoniously coexists with modern innovation. The City of Arts and Sciences beckons with its futuristic allure, while the Valencia Cathedral whispers tales of centuries past. The culinary delights of Valencian paella and fresh market treasures at Mercado Central tantalize your taste buds.
Whether you're basking in the sun at La Malvarrosa Beach, strolling through the Turia Gardens, or exploring the Silk Exchange, Valencia enchants you with its diverse offerings. And as the sun sets over this coastal gem, you'll find yourself immersed in a city that seamlessly blends tradition and progress, offering an unforgettable experience that celebrates the heart and soul of Spain's vibrant east coast.