One Day in Murcia, Spain: A Journey Through Culture and Cuisine
"One day in Murcia, Spain" unveils a captivating journey through a lesser-known gem of the Iberian Peninsula. Nestled in the heart of Spain's southeastern region, Murcia beckons travelers with a delightful blend of history, culture, and gastronomy. Despite its compact size, this charming city and its surroundings offer a remarkable array of experiences, making it an ideal destination for a day of exploration.
From the intricate architecture of the Cathedral of Murcia to the bustling stalls of the Mercado de Verónicas, and the tantalizing flavors of Murcian cuisine, every moment spent in this Mediterranean enclave promises to be a memorable one. Join us on a day-long adventure through Murcia, where history whispers through ancient streets, vibrant traditions come to life, and culinary delights tantalize the taste buds.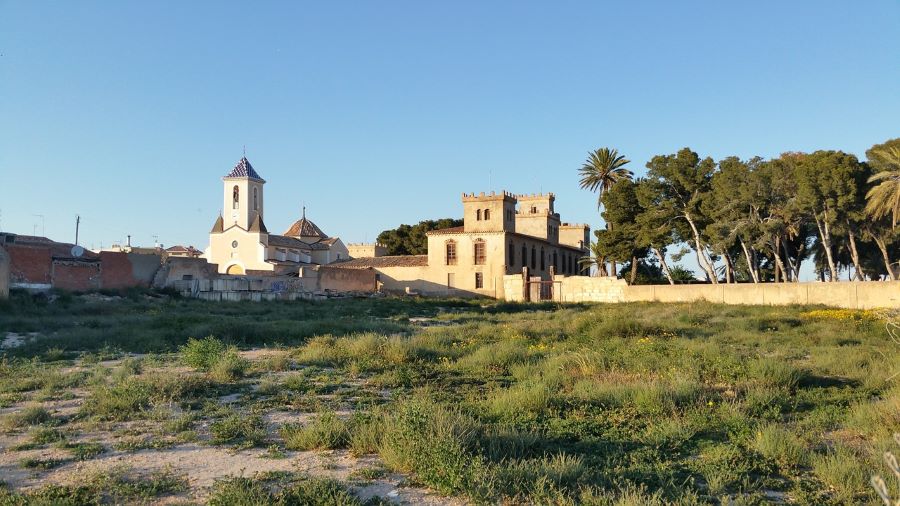 A brief history about Murcia, Spain
Murcia, a city located in southeastern Spain, boasts a rich and diverse history that spans centuries. Here's a brief overview of the historical journey of Murcia:
Ancient Origins: The area that is now Murcia has been inhabited since ancient times. It was initially settled by the Iberians and later became a significant Roman colony known as "Colonia Iulia Urbs Nova Augusta Patricia Barcino."
Moorish Rule: In the 8th century, the Moors conquered the region, leaving a lasting influence on its culture and architecture. They named the city "Mursiyya," which evolved into the modern name, Murcia.
Christian Reconquest: Murcia was gradually reconquered by Christian forces in the 13th century. King Alfonso X of Castile officially incorporated it into Christian territory in 1266.
Flourishing Trade: During the Middle Ages, Murcia became a thriving commercial and agricultural center, known for its silk production, pottery, and vineyards. The Segura River played a crucial role in the city's development.
Baroque Splendor: The 17th and 18th centuries marked a period of architectural and artistic splendor in Murcia. Many of the city's notable landmarks, including the Cathedral of Murcia and the Episcopal Palace, were constructed during this time.
19th and 20th Centuries: Murcia continued to grow and modernize in the 19th and 20th centuries, with the development of infrastructure and industries.
Contemporary Murcia: Today, Murcia is a vibrant city known for its cultural festivals, culinary traditions, and a mix of historic and modern influences. It's the capital of the autonomous community of Murcia and continues to thrive as an important economic and cultural hub in southeastern Spain.
Murcia's history is reflected in its architecture, traditions, and the warmth of its people. Visitors to the city can explore this rich heritage while enjoying the modern amenities and cultural experiences it has to offer.
How to get around Murcia, Spain
Getting around Murcia, Spain, is relatively straightforward, as the city offers a variety of transportation options to explore its attractions and surroundings:
Walking: Murcia's city center is compact and pedestrian-friendly, making it ideal for exploring on foot. Many of the city's historic sites, shops, and restaurants are within easy walking distance of each other.
Bus: Murcia has an extensive bus network operated by Tranvía de Murcia. You can use buses to reach various neighborhoods and destinations within the city. Tickets can be purchased on board or at designated ticket outlets.
Tram: The tram system in Murcia is a convenient way to travel within the city and to neighboring towns. It connects the city center with areas like the University of Murcia and other suburbs. Tickets can be bought at tram stations or on board.
Bicycle: Murcia is becoming more bike-friendly, with dedicated bike lanes and bike-sharing programs like Muval. Renting a bicycle can be an eco-friendly and efficient way to explore the city and its scenic surroundings.
Taxi: Taxis are readily available throughout Murcia. You can find them at taxi stands, hotels, or simply by flagging one down on the street. Ensure that the taxi meter is running during your trip.
Train: If you plan to travel to other cities or regions in Spain, the Murcia Train Station (Estación de Murcia) provides connections to destinations across the country.
Cabify or Uber: Cabify or Uber operates in some parts of Spain, but availability may vary in Murcia. Check the Uber app for current availability and options. Cabify is the Spanish app that covers major cities in Spain and includes Murcia
Navigating Murcia is generally straightforward, and many signs and public transportation information are available in both Spanish and English. Whether you're exploring the historic city center, venturing into the surrounding countryside, or taking a tram to nearby destinations, there are transportation options to suit your needs and preferences.
Top places and attractions to see in one day in Murcia
If you have just one day to explore the beautiful city of Murcia, Spain, you'll want to make the most of your time. Here are the top places and things to see during your one-day visit: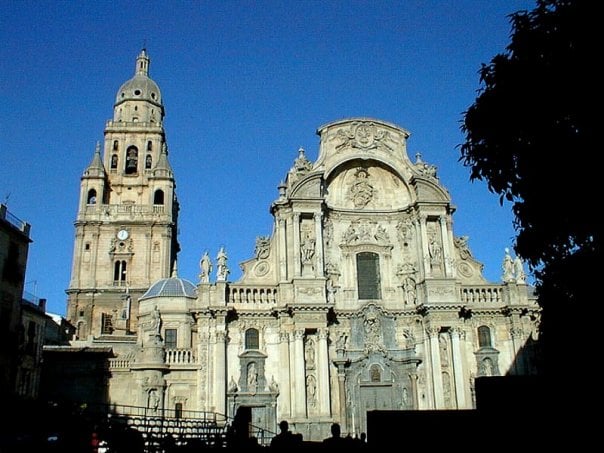 Cathedral of Murcia (Catedral de Santa María)
You should start your day with a visit to this iconic cathedral, a masterpiece of Baroque and Renaissance architecture. Don't miss the stunning façade, the beautiful interior, and the impressive 93-meter-tall bell tower, known as the "Giralda of Murcia." You can also explore the museum inside the cathedral and climb up to the bell tower for magnificent views of the central district and out to the countryside of the city.
Inside the cathedral, you'll find a beautifully decorated interior with intricate chapels, ornate altars, and stunning stained glass windows. The intricate craftsmanship and architectural details are a testament to the city's rich history and artistic heritage.
The cathedral houses a museum where you can explore a diverse collection of religious art, artifacts, and historical items. It provides additional insights into the cathedral's history and significance.
Address: Cathedral of Murcia Plaza del Cardenal Belluga 30001 Murcia Spain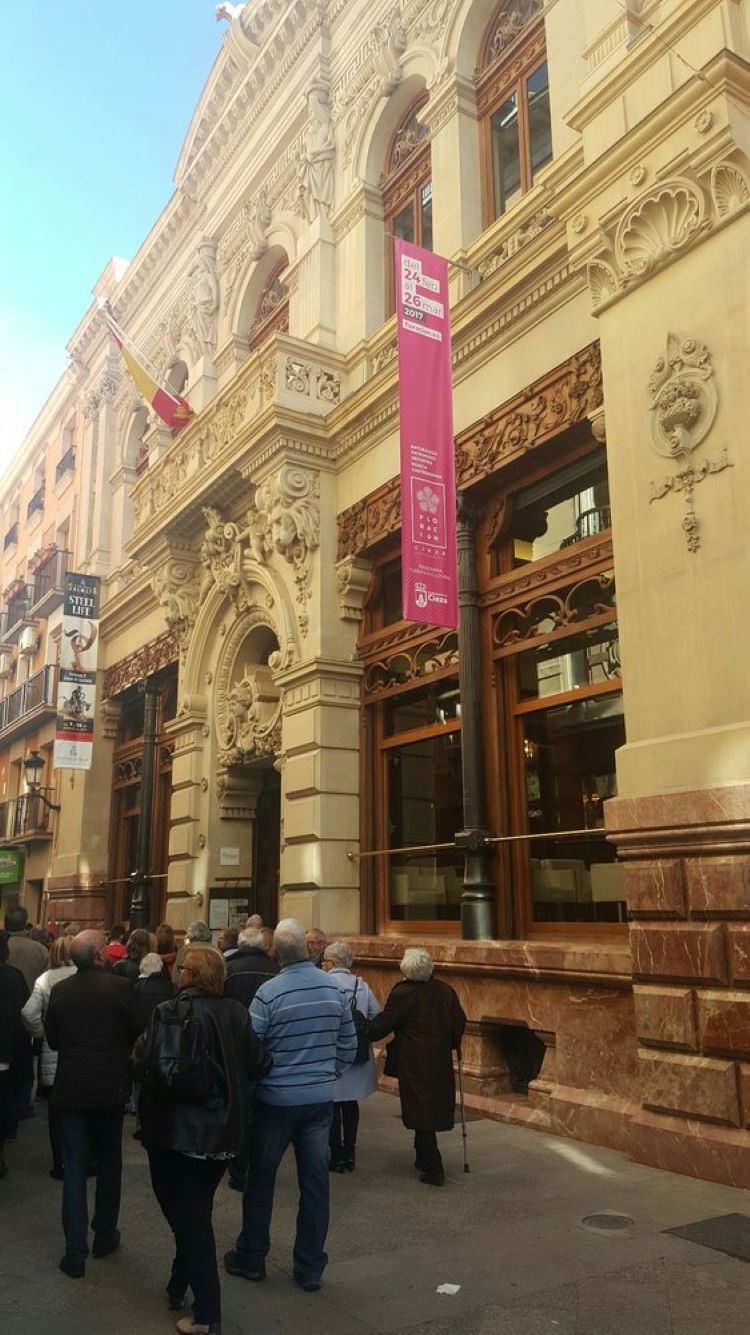 Real Casino de Murcia
Located near the cathedral, this historic building is a true gem that you can visit after the cathedral of Murcia. Take a guided tour to admire its exquisite architecture, elegant rooms, and beautiful patio. It's a glimpse into the city's aristocratic past.
Architectural Beauty: The casino is renowned for its stunning architecture, blending various styles such as modernist, neoclassical, and baroque. Its façade is adorned with intricate details, including sculptures and decorative elements.
Elegant Interiors: Inside, visitors can explore elegant rooms, including a grand ballroom, a reading room, and a beautiful central courtyard adorned with lush plants and a marble staircase.
Art and Culture: The Real Casino hosts various cultural events, including art exhibitions, concerts, lectures, and social gatherings. It has a rich cultural heritage and serves as a hub for intellectual and artistic pursuits.
Historical Significance: The casino has played a significant role in the city's history as a meeting place for the Murcian elite. It reflects the opulence and cultural aspirations of the region during the late 19th and early 20th centuries.
Visitor Experience: Guided tours are available for visitors who wish to explore the interior of this historic gem. It's a glimpse into the city's aristocratic past and offers a unique cultural experience.
Address: Real Casino de Murcia Calle Trapería, 18 30001 Murcia Spain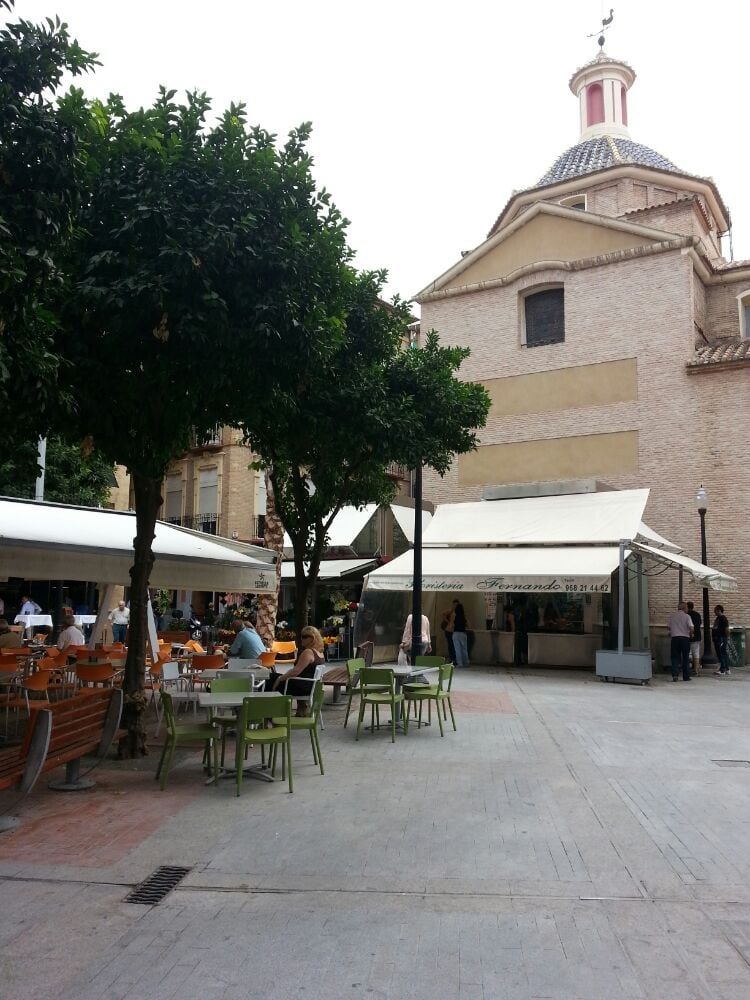 Plaza de las Flores
Stroll through this charming square lined with colorful flower stalls, cafes, and restaurants. It's a great place to relax, enjoy a coffee or snack, and soak in the local atmosphere.
Plaza de las Flores is famous for its lively flower market. You'll find an array of flowers and plants, creating a vibrant and fragrant atmosphere that enhances the square's charm.
Surrounding the square, there are cozy cafés and restaurants with outdoor seating. It's a delightful place to enjoy a coffee, a meal, or a snack while soaking in the local atmosphere.
In addition to flowers, you may also find stalls selling local crafts and artisanal products, providing an opportunity to discover unique souvenirs.
One of the most traditional squares of Murcia, the Plaza de las Flores is a typical traditional Spanish square where you can relax, shop and people watch throughout the day
Address: Plaza de las Flores 30004 Murcia Spain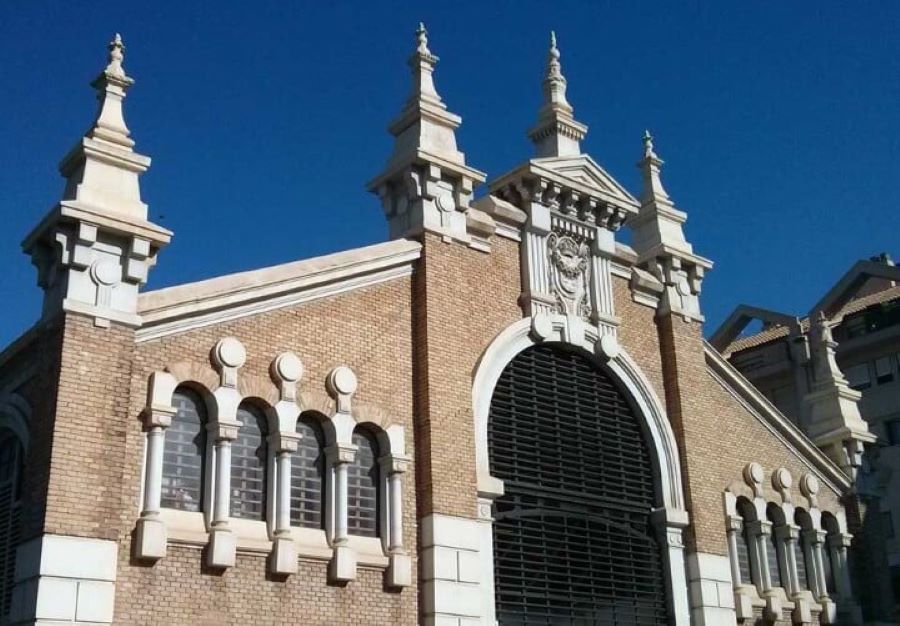 Mercado de Verónicas
Experience Murcia's vibrant food scene by visiting this bustling market. Here, you can sample fresh produce, local cheeses, seafood, and more. It's a great spot for a mid-morning snack along with some local specialties you might want to try from the region.
Mercado de Verónicas is a traditional food market that has been serving the people of Murcia for generations. It's known for its fresh and local produce.
Inside the market, you'll find a wide variety of stalls and vendors selling everything from fruits, vegetables, and seafood to meats, cheeses, and spices. It's a paradise for food lovers.
The market is an excellent place to discover and taste traditional Murcian and Spanish dishes. You can try local specialties and ingredients, making it a great spot for culinary exploration.
Occasionally, Mercado de Verónicas hosts special events, food festivals, and cooking demonstrations, offering visitors a chance to engage more deeply with Murcian cuisine and culture.
Address: Mercado de Verónicas Calle Plano de San Francisco, s/n 30002 Murcia Spain
Here's a quick look at the marketplace and interiors below
Museum of Santa Clara la Real
Next a visit to this local museum is housed in a former convent offers a fascinating look into the history of the city and the daily life of the nuns who once lived here. The museum features religious art, artifacts, and beautiful cloisters that you can explore on your own.
Address: Museum of Santa Clara la Real Calle Sor Francisca Armendáriz, 3 30002 Murcia Spain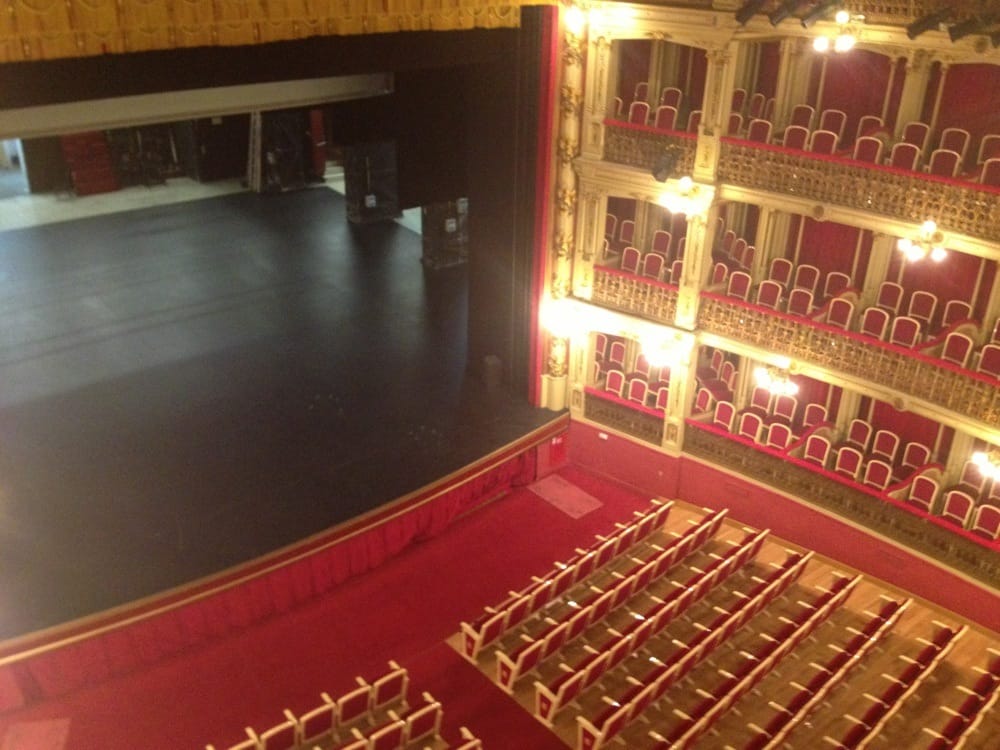 Romea Theater (Teatro Romea)
If you're interested in theater and performing arts, check out the Romea Theater. It's a stunning venue with a rich history, and you might catch a live performance if there's one scheduled during your visit.
The theater often offers guided tours that allow visitors to explore its elegant interiors, learn about its history, and gain insights into its role as a cultural institution in the city.
During the tour, you can expect to see the beautiful auditorium, ornate decorations, and learn about the theater's significance in Murcia's cultural life. It's a great opportunity to appreciate the architectural and artistic aspects of the theater.
Address: Teatro Romea Plaza Julián Romea, s/n 30001 Murcia Spain
Enjoy Lunch at a Local Restaurant
Enjoy a leisurely Spanish lunch at one of Murcia's many restaurants. Try local specialties like "zarangollo" (a vegetable and egg dish) or "pulpo a la gallega" (Galician-style octopus). Here are some favorite places to check out.
If you're looking for a place to have lunch at a local restaurant near the Romea Theater (Teatro Romea) in Murcia's central district, you have several options to choose from. Here are a few recommendations:
Restaurante Salzillo: Located just a short walk from Teatro Romea, Restaurante Salzillo offers a menu featuring traditional Spanish and Murcian cuisine. You can savor dishes like paella, seafood, and local specialties in a comfortable setting.
La Tapa Del Mercado: This cozy restaurant is known for its excellent tapas and casual atmosphere. It's a great place to sample a variety of Spanish small plates, including local favorites like "zarangollo" and "migas."
Restaurante Candelaria: Candelaria is a charming restaurant offering a mix of Mediterranean and Murcian dishes. You can enjoy a leisurely lunch with options like grilled meats, fresh seafood, and vegetarian choices.
La Marimorena: La Marimorena is a trendy spot that serves a fusion of Mediterranean and international cuisine. They have a diverse menu with options for all tastes, including vegetarian and vegan dishes.
Restaurante Miguel Ángel: Known for its seafood and rice dishes, Restaurante Miguel Ángel is a fantastic place to try paella, seafood rice, or other traditional Spanish rice dishes. It's located conveniently in the central district.
Taberna El Sur: If you're in the mood for tapas and a cozy atmosphere, Taberna El Sur is a great choice. They offer a variety of tapas, including Iberian ham, cheeses, and seafood options.
Afternoon Exploration around Murcia
After a nice lunch, you can do a combination of exploring outdoors and indoors with these attractions to visit in the area.
Murcia Riverwalk
Take a leisurely walk along the banks of the Segura River. You'll find beautiful bridges, charming parks, and scenic views of the city. It's a relaxing way to spend part of your afternoon.
Santa Clara Monastery
Visit this historic monastery and admire its beautiful church and cloisters. It's a peaceful place to explore and learn more about Murcia's religious heritage.
The Santa Clara Monastery is known for its elegant church and peaceful cloisters. Its architecture reflects a blend of Gothic and Renaissance styles.
The monastery's cloisters are a highlight, featuring beautifully manicured gardens and a peaceful courtyard. They offer a sense of serenity and a glimpse into the monastic way of life. Guided tours are often available for visitors interested in learning about its history and spiritual significance.
Address: Santa Clara Monastery Plaza Santa Clara, s/n 30002 Murcia Spain
Here's a look at the church and monastery and cloisters below
Calle Traperia
Just a short distance from Santa Clara Monastery lies Calle Trapería, one of Murcia's renowned and bustling streets. This pedestrian-friendly avenue is an ideal destination for an afternoon of shopping and a chance to explore traditional local establishments. Calle Trapería derives its name from the fabric trade, known as "trapos," which flourished in this area during the 14th century. Today, it stands as one of Murcia's primary shopping districts, offering a vibrant retail experience.
Here's a quick look at the shopping district at Celle Traperia below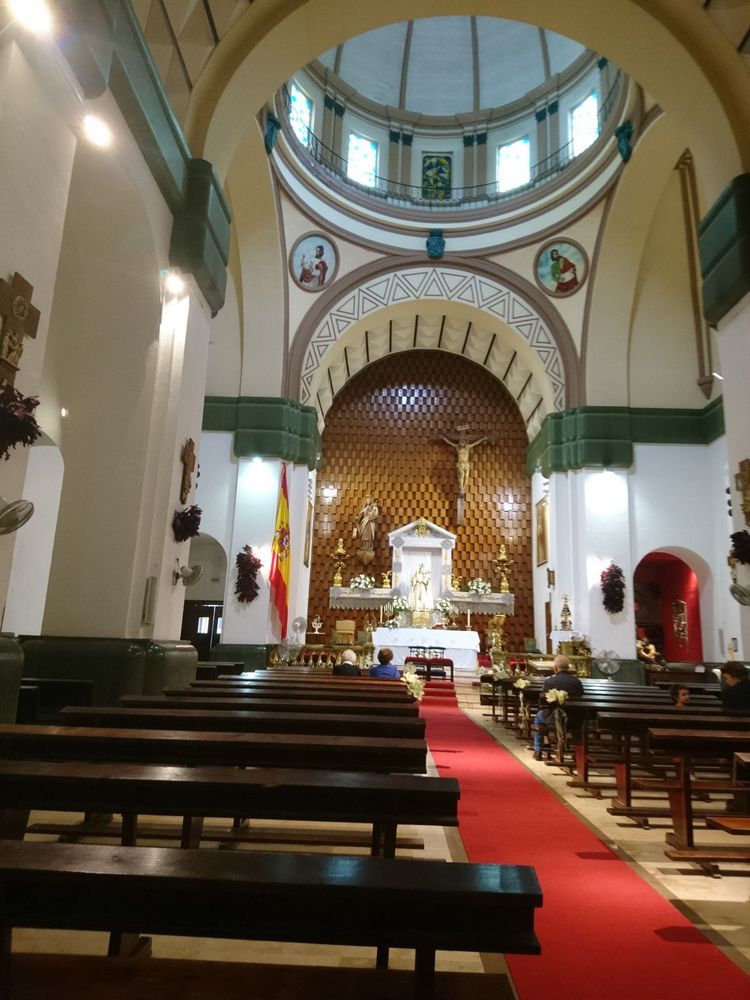 Santo Domingo Church and Plaza
End your day by visiting this lovely church and its adjacent square. The church is known for its beautiful baroque façade, and the plaza is a great spot to enjoy some evening ambiance.
Address: Santo Domingo Church and Plaza Plaza Santo Domingo, s/n 30008 Murcia Spain
Final Thoughts
Remember to take breaks and savor the local cuisine and atmosphere as you explore Murcia. While one day is a limited time to fully experience the city, this itinerary will allow you to appreciate some of its most significant cultural and historical highlights.
Here's a fun visual walking tour of the central downtown district of Murcia below
Check out these other posts visiting the Murcia region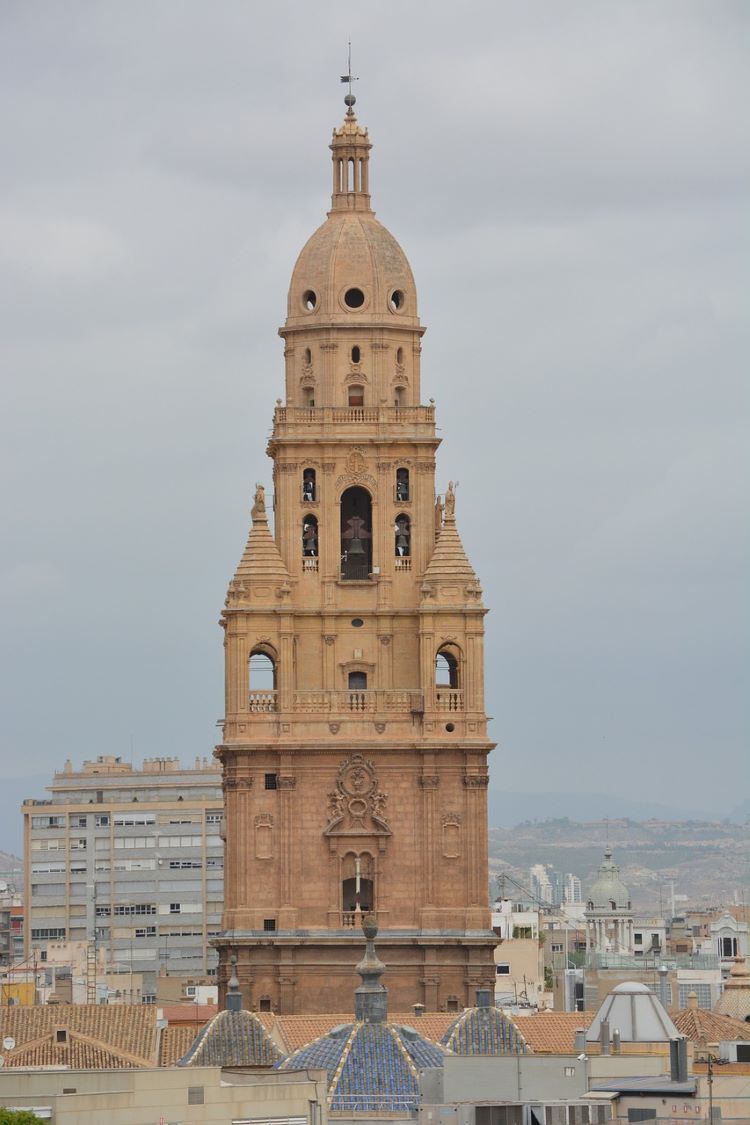 Conclusion for visiting One day in Murcia, Spain
Exploring one day in Murcia, Spain, is a captivating journey through a city that seamlessly combines history, culture, and culinary delights. From the architectural wonders of the Cathedral of Murcia and the Real Casino de Murcia to the historical treasures found in the Museum of Santa Clara la Real and Santo Domingo Church, the city is a showcase of centuries-old splendors. Each building tells a tale of Murcia's rich heritage, and each street exudes a vibrant atmosphere.
One of the highlights of this experience is undoubtedly the culinary adventure. Murcia's cuisine offers a delightful blend of Mediterranean and regional specialties, whether you're enjoying traditional dishes at a local restaurant or savoring tapas at Mercado de Verónicas. The city's plazas, such as Plaza de las Flores and Plaza Santo Domingo, offer peaceful moments amid bustling streets, reminding you of Murcia's lively social scene and cultural traditions.
In just one day, you've uncovered the essence of Murcia, from its architectural marvels to its culinary delights and cultural treasures. Each moment spent in this charming city leaves an indelible mark on your journey, inviting you to return and explore further. Murcia's warm hospitality and rich tapestry of experiences await your next visit.