From Cadiz to Madrid: A Journey Through Spain's Rich Culture and Scenic Beauty
Taking an easy and captivating journey from Cadiz to Madrid unveils the essence of Spain, where coastal beauty, rich history, and vibrant culture seamlessly blend into a mesmerizing tapestry. This enchanting adventure will lead you through a diverse landscape of picturesque beaches, historic treasures, and iconic cities, offering an immersive experience that lingers in your heart long after the trip ends. Join us as we traverse this vibrant path, discovering the soul of Spain one city at a time, all connected by efficient transportation options that make your exploration seamless and unforgettable.

Transport options getting from Cadiz to Madrid, Spain
Traveling from Cadiz to Madrid, Spain, offers several convenient transportation options to suit your preferences. Here are the most common ways to make this journey:
Train: Spain has an extensive and efficient high-speed train network (known as AVE) that connects major cities. You can take an AVE train from Cadiz to Madrid, which offers a comfortable and scenic journey. The train station in Cadiz is located in the city center, making it a convenient departure point. The journey typically takes around 4 to 4.5 hours, and there are multiple departures throughout the day.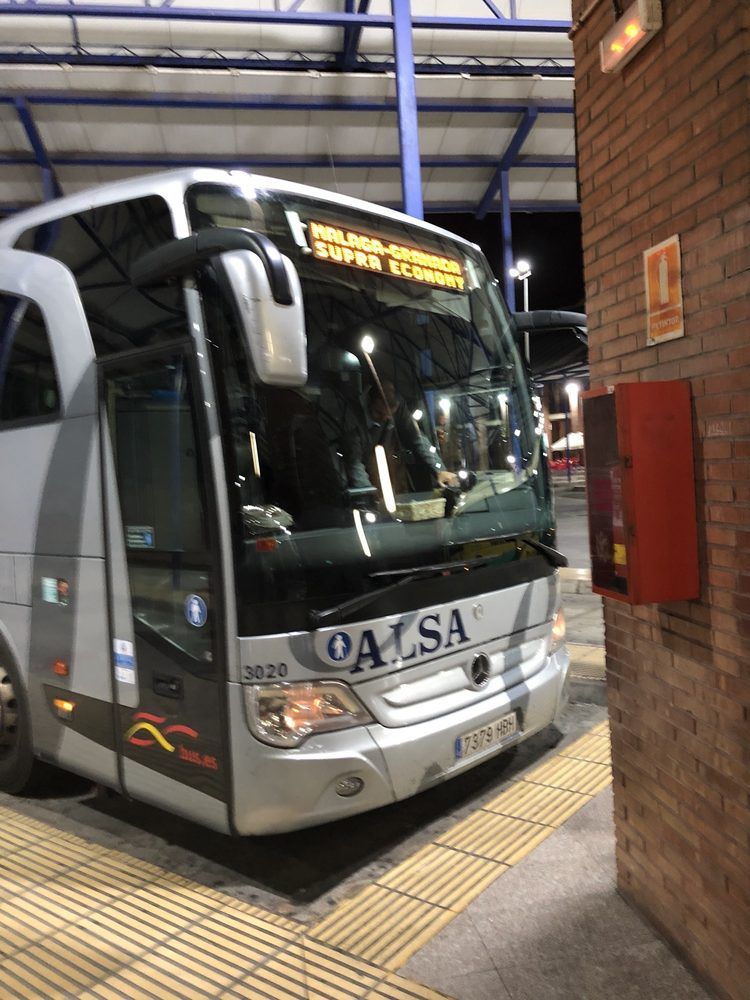 Bus service to Madrid
Bus services connect Cadiz and Madrid as well. You can opt for long-distance buses operated by companies like ALSA or Socibus. While the journey by bus may take longer than the train, it can be a cost-effective option. Bus stations in Cadiz and Madrid are usually located centrally.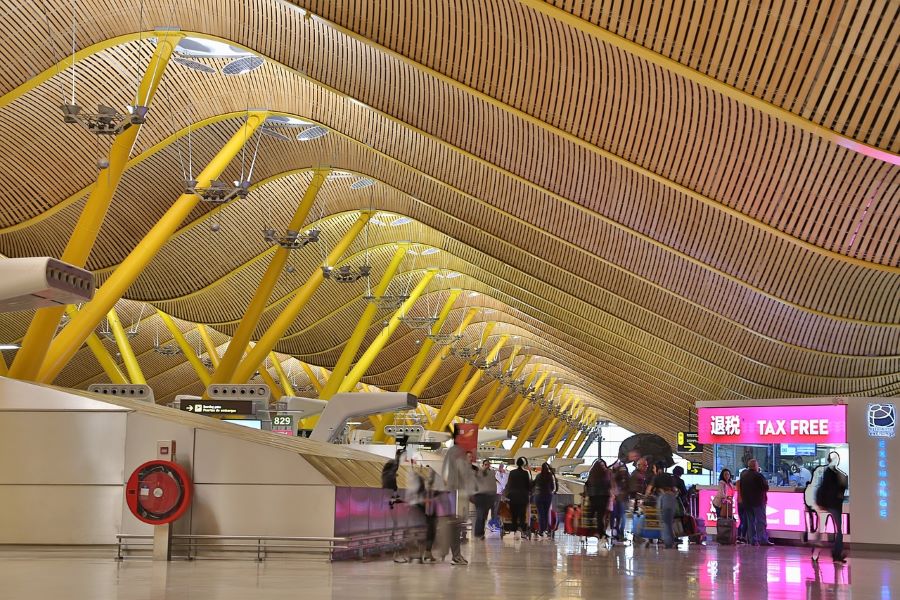 Flights to Madrid
If you prefer a quicker option, you can take a domestic flight from Jerez Airport (XRY) to Madrid-Barajas Airport (MAD). The flight takes approximately 1 to 1.5 hours, not including time spent at the airports. Ensure you check flight availability and schedules to find a suitable option.
Car Rental: If you prefer flexibility and wish to explore the Spanish countryside along the way, you can rent a car in Cadiz and drive to Madrid. The journey typically takes around 4 to 5 hours by car, depending on the route and traffic conditions.
Combination: Depending on your schedule and preferences, you can also consider combining transportation modes. For instance, you might take a train or bus to Seville and then catch a high-speed train from Seville to Madrid, which offers even more frequent departures.
When planning your trip, consider factors like budget, travel time, and personal preferences to choose the transportation option that best suits your needs. Regardless of the mode of transport you choose, the journey from Cadiz to Madrid promises to be an enriching experience as you traverse the landscapes and cultures of Spain.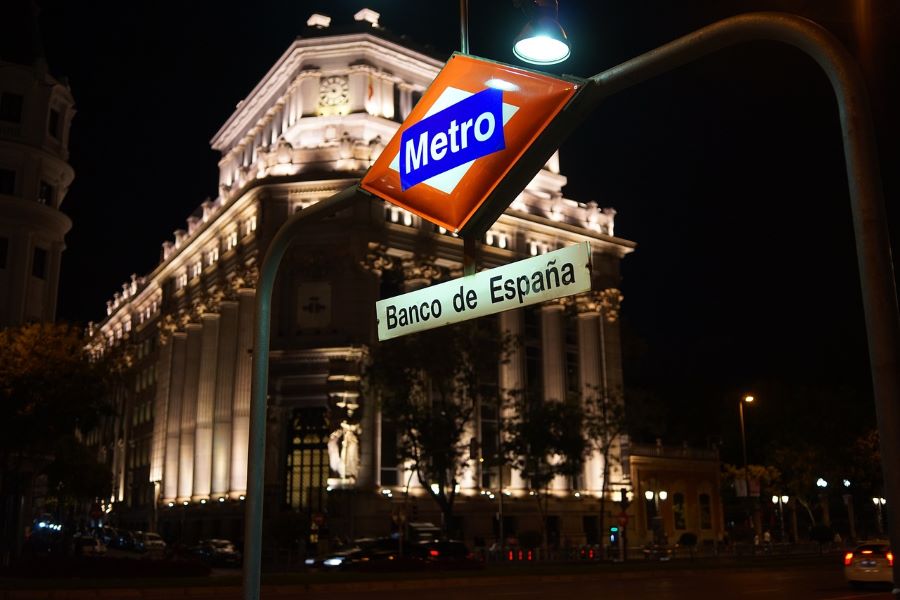 Getting around Madrid, Spain, using local transportation is easy and convenient. The city offers an efficient public transportation system that includes the following modes:
Metro: Madrid's metro system is one of the largest and most extensive in Europe. It's the fastest way to move around the city. The metro is divided into multiple lines, each identified by a number and color. Tickets can be purchased at metro stations, and there are various ticket options, including single-trip tickets, multi-trip cards, and tourist passes. The metro typically runs from 6:00 AM to 1:30 AM.
Bus: Madrid's bus network complements the metro system and covers areas not served by the metro. Buses operate from early morning until late at night. You can purchase bus tickets onboard from the driver or use the same multi-trip cards used for the metro. The EMT (Empresa Municipal de Transportes) operates the bus system in Madrid.
Cercanías: Cercanías is the suburban rail network that connects Madrid with its surrounding towns and cities. If you plan to explore areas beyond the city center, Cercanías can be a useful mode of transport. It's integrated with the metro and bus systems, and tickets can be purchased at train stations.
Tram: Madrid has a tram network serving some areas within the city. It's especially convenient for accessing neighborhoods like Puente de Vallecas and Arganzuela. Tram tickets can be purchased at tram stations.
Taxi: Taxis are readily available throughout Madrid. They are easy to spot with their white color and red stripe. Taxi stands are common in the city, and you can also flag down a taxi on the street. Ensure that the taxi meter is running during your trip, and ask for a receipt (factura) at the end.
Bike: Madrid has a growing network of bike lanes and a public bike-sharing system called BiciMAD. You can rent a bike and explore the city at your own pace. Just be mindful of traffic and follow safety guidelines.
Walking: Madrid is a pedestrian-friendly city, and many attractions are within walking distance of each other, especially in the city center. Walking allows you to soak in the city's vibrant atmosphere and discover hidden gems.
Tourist Passes: Consider purchasing a Madrid Tourist Travel Pass, which offers unlimited rides on the metro, bus, tram, and Cercanías trains within certain zones for a set number of days. It's a cost-effective way to explore the city.
Navigating Madrid's local transportation system is efficient, and signs are usually well-marked in both Spanish and English. With a variety of options available, you can easily access all the city's attractions and neighborhoods while enjoying the convenience of public transportation.

Conclusion on visiting from Cadiz to Madrid, Spain
Embarking on a journey from Cadiz to Madrid, Spain, is an immersive experience that unveils the diverse and captivating facets of this vibrant country. As you traverse the landscapes, culture, and history, you'll encounter a rich tapestry of Spanish life, from the coastal charm of Cadiz to the dynamic allure of Madrid.
Efficient transportation options link these cities, making travel seamless, and allowing you to fully embrace the enchanting experiences each destination offers. From Cadiz's coastal allure to Madrid's cultural dynamism, this journey promises memories that will linger in your heart long after you bid Spain farewell. So, pack your bags and embark on a Spanish adventure filled with history, art, and the warmth of Spanish hospitality. Madrid awaits, ready to enchant and embrace you.