16 Free things to do in Madrid, Spain: Explore this fabulous city and not break the bank
The majority of tourists who come to Madrid are pleasantly surprised by the abundance of enjoyable and budget-friendly activities available, ensuring that you can enjoy the Spanish capital without overspending.
Around Madrid's impressive selection of tourist attractions, you'll discover lush urban parks, bustling squares, historically rich palaces, breathtaking sunset viewpoints, and lively flea markets. Additionally, the city's museums extend complimentary access to visitors during specific days and hours.
If you're eager to explore the Spanish capital without emptying your wallet, you're in luck with this informative guide highlighting the top 13 cost-free things to do in Madrid. As a bonus, we've included five expert tips on how to save money while exploring the city.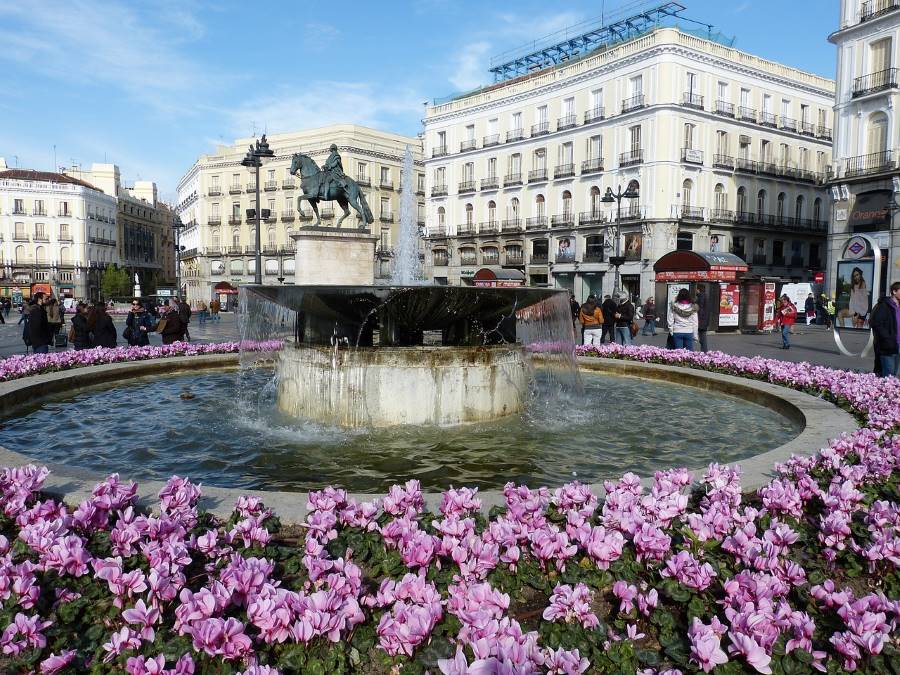 Weather and best times to visit Madrid, Spain
Madrid, Spain, experiences a continental Mediterranean climate with distinct seasons. The best time to visit Madrid largely depends on your preferences for weather and the type of activities you'd like to enjoy:
Spring (March to May):
Spring is a delightful time to visit Madrid. The weather is generally mild and pleasant.
Temperatures typically range from 10°C to 20°C (50°F to 68°F), making it ideal for outdoor exploration.
The city's parks and gardens, including Retiro Park, are in full bloom, creating beautiful scenery.
Spring is a great season for cultural events and festivals, such as Semana Santa (Holy Week) processions.
Summer (June to August):
Summers in Madrid can be hot and dry, with temperatures often exceeding 30°C (86°F) and occasionally reaching 40°C (104°F).
This is a popular time for tourists, but be prepared for the heat by staying hydrated and wearing sunscreen.
Many locals take vacations in August, so some businesses may be closed during this month.
Summer is perfect for enjoying outdoor terraces, open-air concerts, and the city's vibrant nightlife.
Autumn (September to November):
Early autumn is a pleasant time to visit Madrid, with warm temperatures ranging from 15°C to 25°C (59°F to 77°F).
The city is less crowded compared to the summer months, making it a good time to explore attractions without long lines.
Fall foliage in the city's parks, particularly in October, is visually appealing.
Festivals like La Paloma and Madrid Fashion Week take place during this season.
Winter (December to February):
Madrid's winters are relatively mild compared to many European cities, with temperatures ranging from 2°C to 12°C (36°F to 54°F).
While snowfall is rare, you might encounter occasional chilly and rainy days.
Winter is an excellent time for cultural activities, as many indoor museums and theaters are open year-round.
Christmas and New Year's Eve celebrations in Madrid are festive and charming, with elaborate decorations and markets.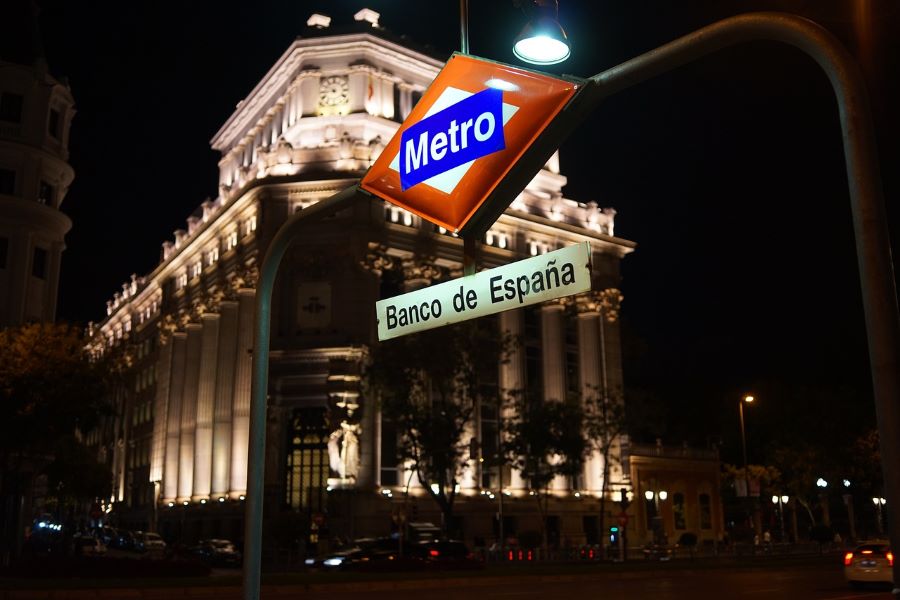 How to get around Madrid inexpensively
Getting around Madrid inexpensively is relatively easy, thanks to the city's well-developed public transportation system and budget-friendly options. Here are some cost-effective ways to navigate Madrid:
Metro: Madrid has an extensive and efficient metro system. Buying a 10-ride ticket (abono transporte) or a monthly travel card can save you money if you plan to use public transport frequently. Additionally, single metro tickets are affordable, especially when purchased in packs of ten.
Bus: Madrid's bus network complements the metro system. Like the metro, you can save on bus fares by purchasing a 10-ride ticket or a monthly travel card. Consider using the integrated travel card for both metro and bus rides.
Tourist Travel Pass: The Tourist Travel Pass offers unlimited travel on all public transportation within Madrid for a specific duration (e.g., 1, 2, 3, 5, or 7 days). It's a cost-effective option for tourists.
Walking: Madrid's city center is pedestrian-friendly, and many attractions are within walking distance of each other. Exploring the city on foot is not only budget-friendly but also a great way to discover hidden gems.
Cycling: Madrid has a growing network of bike lanes and a public bike-sharing system called BiciMAD. Renting a bike for short trips can be an affordable and eco-friendly way to get around.
Uber and Cabify: While not the cheapest option, ride-sharing services like Uber and Cabify can be more cost-effective than traditional taxis. They are also convenient for getting to places not easily accessible by public transport.
Taxis: Taxis in Madrid are generally reliable and metered. However, they are more expensive than public transport. If you need a taxi, consider using an official taxi rank or a ride-sharing service.
Car Sharing: Madrid has car-sharing services like Car2Go and Emov, which can be cost-effective if you need a car for a short period. You pay by the minute, making it suitable for quick trips.
Airport Transportation: Instead of taking a taxi from the airport, use the airport's metro line or the Airport Express bus, which offers affordable options for reaching the city center.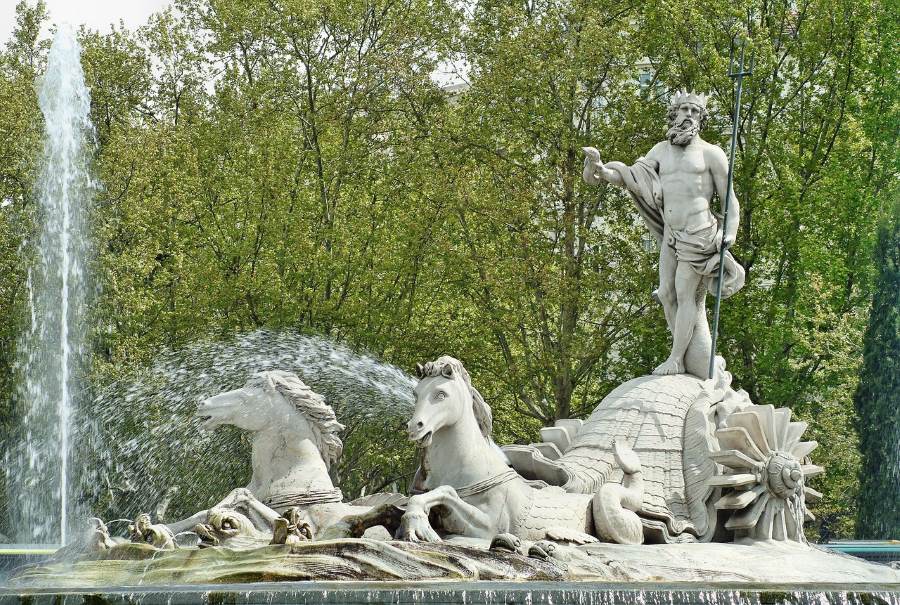 16 Totally free things to do in Madrid now
There are plenty of free things to do in Madrid that allow you to enjoy the city's culture, history, and vibrant atmosphere without spending a cent. Here are some totally free activities to consider: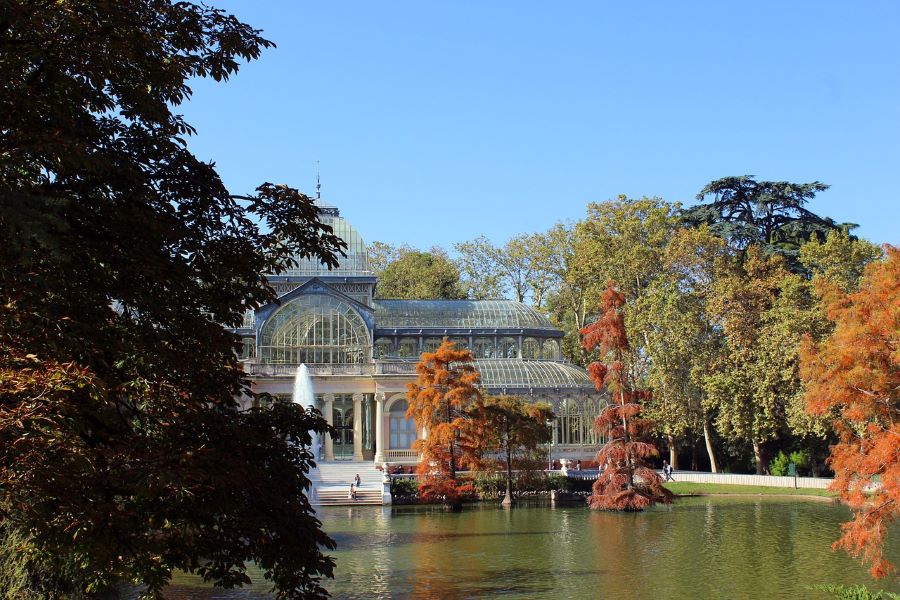 1. Retiro Park (Parque del Retiro): This stunning urban park is a green oasis in the heart of Madrid. You can stroll through beautifully landscaped gardens, visit the Crystal Palace, relax by the lake, and enjoy street performances.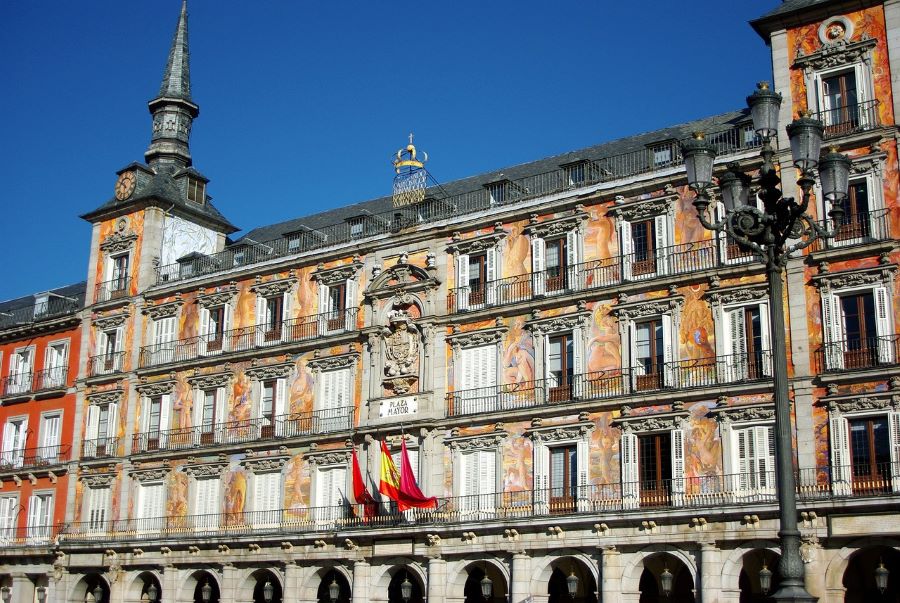 2. Puerta del Sol: Madrid's central square, Puerta del Sol, is a bustling hub with iconic landmarks, including the "Kilometer Zero" marker. It's an excellent place for people-watching and taking in the energy of the city.
3. El Rastro Flea Market: Held every Sunday in the La Latina neighborhood, El Rastro is Madrid's most famous flea market. You can browse through antiques, clothing, art, and more. It's a great place to soak up local culture.
4. Free Museums: Some of Madrid's top museums offer free admission during specific hours or on certain days. Check out the Prado Museum, Reina Sofia Museum, and Thyssen-Bornemisza Museum for their free access times.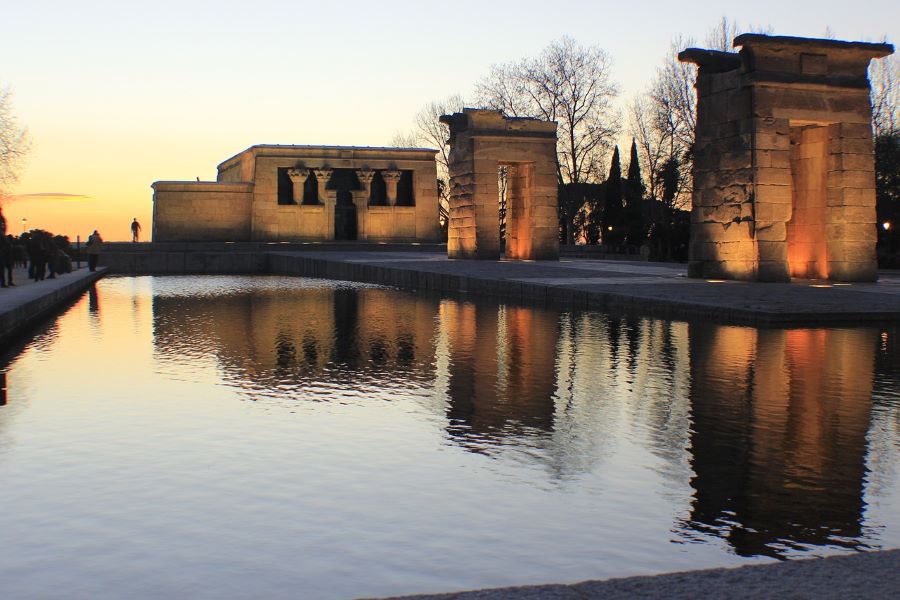 5. Templo de Debod: This ancient Egyptian temple was gifted to Spain and reassembled in Madrid. It's a unique and picturesque spot, especially at sunset. You can explore the temple's surroundings and enjoy lovely views of the city.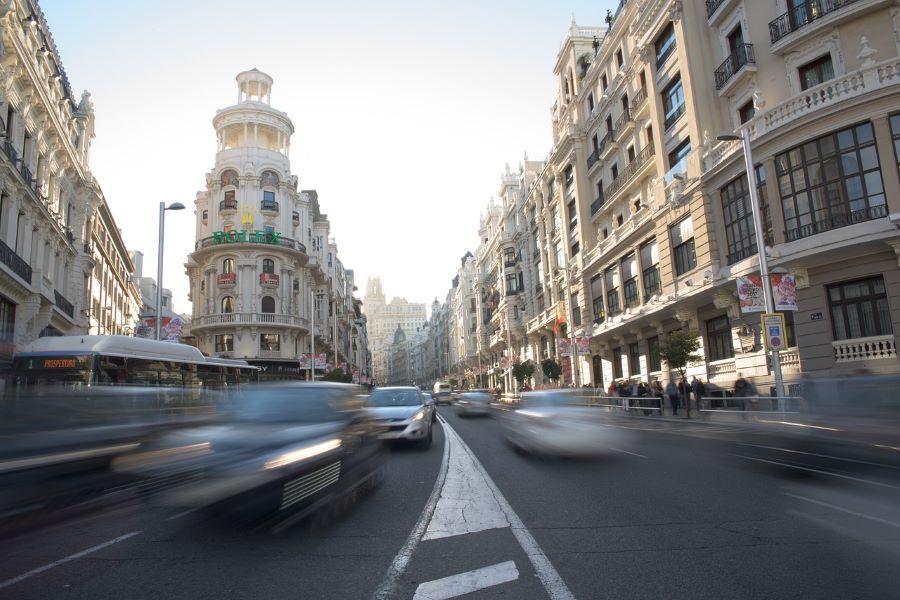 6. Madrid's Historic District: Wander through Madrid's historic neighborhoods like La Latina, Lavapiés, and Malasaña. These areas are known for their charming streets, vibrant street art, and lively atmosphere.
7. Street Performers: Madrid's streets often feature talented buskers and street performers. Enjoy their music, dance, and entertainment as you explore the city.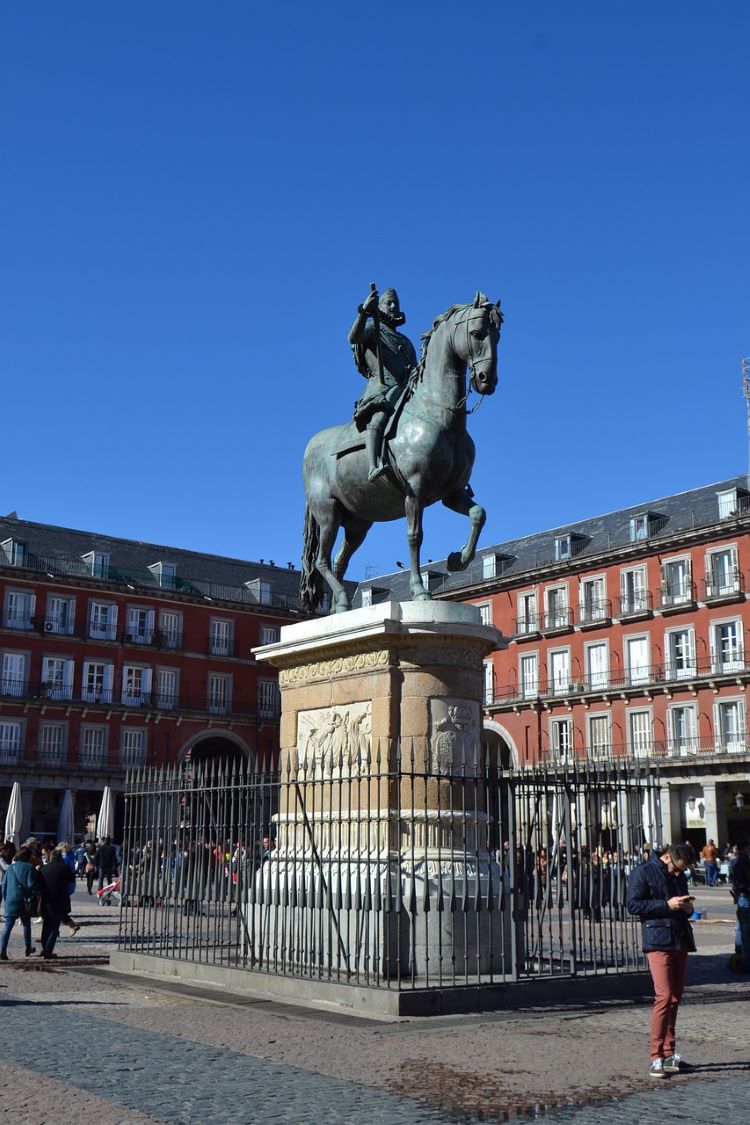 8. Plaza Mayor: This grand square is a popular gathering place for tourists and locals alike. Take a leisurely stroll, admire the architecture, and perhaps sit down for a picnic or people-watching.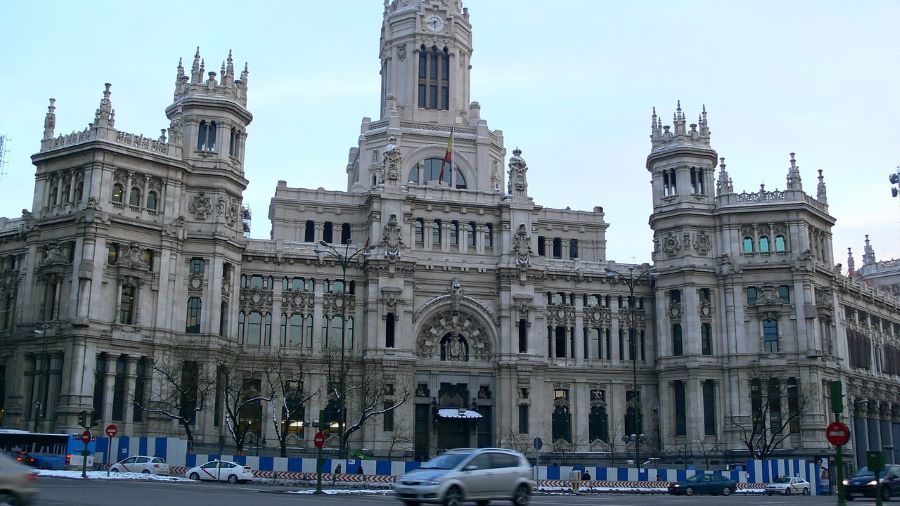 9. Palacio de Cibeles: The historic City Hall building, Palacio de Cibeles, often hosts art exhibitions and cultural events that are open to the public. Check their schedule for free events and exhibits.
10. San Antonio de la Florida Hermitage: Visit this small chapel to see the famous frescoes painted by Francisco Goya. Entrance is free, and it provides insight into the artist's work.
11. Calle de Cava Baja: Known as "Tapas Street," this area is famous for its tapas bars. While dining isn't free, you can enjoy the lively atmosphere and perhaps sample a free tapa with your drink purchase.
12. Free Walking Tours: Join a free walking tour of Madrid, where knowledgeable guides take you through the city's history and landmarks. While the tours themselves are free, it's customary to tip the guide at the end.
New Europe Tours (SANDEMANs NEW Europe): SANDEMANs offers free walking tours in many European cities, including Madrid. Their tours typically start at Plaza Mayor and cover the city's main attractions. They are known for knowledgeable and engaging guides.
Madrid Free Tour: This company offers free daily walking tours of Madrid in both English and Spanish. Tours usually depart from Puerta del Sol, and they explore the historic heart of the city.
OGO Tours Madrid: OGO Tours offers free walking tours led by local guides. Their tours often include visits to popular landmarks like the Royal Palace, Plaza Mayor, and Mercado de San Miguel.
Uemura: Uemura offers free walking tours in Madrid, allowing participants to explore the city's history and culture with experienced guides. Tours usually start at Plaza Mayor.
Walking Tours Madrid: This company provides free walking tours with knowledgeable guides who share insights into the city's history and architecture. Tours may visit attractions like the Royal Palace and Almudena Cathedral.
Cat's Hostel Madrid: Cat's Hostel offers free walking tours for hostel guests, but they are also open to non-guests. These tours provide a fun and social way to explore the city with fellow travelers.
Tours for Tips Madrid: This company offers free walking tours, and at the end of the tour, participants can tip the guide based on their satisfaction. Tours often start at Plaza de Oriente.
My Madrid Tours: My Madrid Tours provides free walking tours led by knowledgeable guides. Tours aim to introduce visitors to the history and culture of Madrid while visiting key landmarks.
Madrid Urban Adventures: While primarily a paid tour provider, Madrid Urban Adventures occasionally offers free walking tours as part of special promotions or events. Check their website for any current free tour offerings.
Citylife Madrid: Citylife Madrid is an organization that helps international students and expats in Madrid. They occasionally organize free walking tours for their community members, and these tours may cover various themes.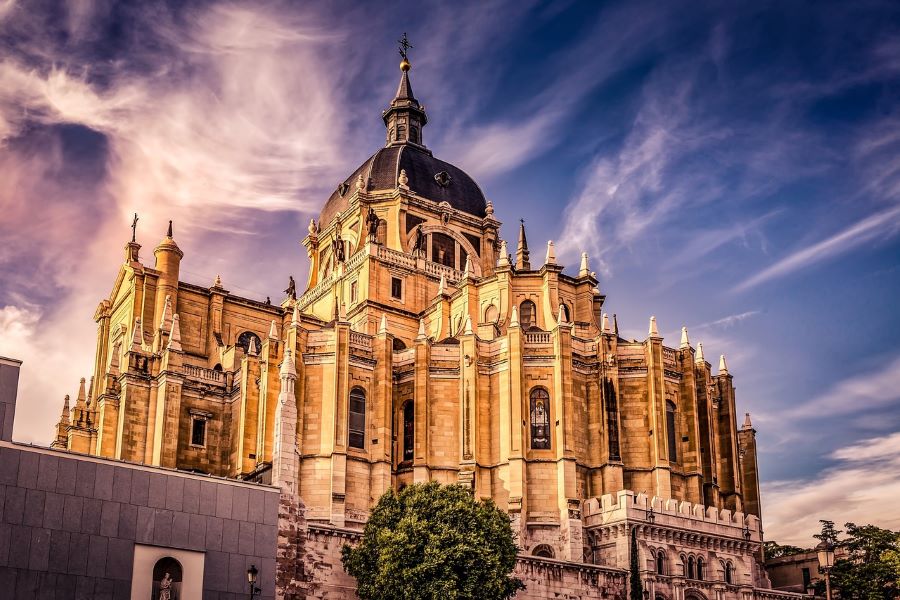 13. Madrid Cathedral
Visiting the cathedral in Madrid is a captivating experience. The Almudena Cathedral, located near the Royal Palace, is a stunning blend of architectural styles, with its neoclassical exterior and Gothic interior. Inside, you'll find intricate stained glass windows, ornate chapels, and impressive sculptures. Don't miss the crypt, where you can see the tomb of various Spanish monarchs. The cathedral offers a peaceful escape from the city's hustle and bustle, allowing you to appreciate its beauty and historical significance.
14. Visit some of the cool neighborhoods of Madrid: 
Madrid is a city of diverse neighborhoods, each with its own unique character and charm. Exploring these neighborhoods allows you to discover Madrid's vibrant culture, history, and local life. Here are some cool neighborhoods in Madrid worth exploring:
Malasaña: Known for its bohemian and alternative atmosphere, Malasaña is a trendy neighborhood filled with vintage shops, street art, and a lively nightlife scene. It's a great place for hipsters and creative types.
Chueca: Chueca is Madrid's LGBTQ+ neighborhood and is known for its open-minded and inclusive vibe. It's famous for its Pride celebrations and has a variety of restaurants, bars, and clubs.
La Latina: This historic neighborhood is famous for its narrow streets, tapas bars, and the bustling El Rastro flea market on Sundays. It's a fantastic place to soak up local culture and cuisine.
Lavapiés: Lavapiés is a multicultural neighborhood with a strong artsy and community spirit. You'll find international restaurants, cultural centers, and street art adorning its streets.
Huertas (Barrio de las Letras): Huertas is steeped in literary history, with streets named after famous Spanish writers like Cervantes and Lope de Vega. It's a charming area filled with bookshops, theaters, and cozy cafes.
Sol: Puerta del Sol is the central square of Madrid and a hub for shopping, dining, and people-watching. The area around Sol is always bustling and a great place to start your exploration of the city.
Retiro: While not a traditional neighborhood, Retiro is a vast park in the city center where you can escape the hustle and bustle. Visit the Crystal Palace, rent a rowboat on the lake, or simply relax amid nature.
Salamanca: If you're into upscale shopping and fine dining, Salamanca is the place to be. It's one of Madrid's most affluent neighborhoods, known for its luxury boutiques and elegant streets.
Usera: This neighborhood has a strong Asian influence and is famous for its Chinatown. Explore the Asian markets and enjoy authentic Chinese cuisine.
Tetuan: Tetuan is a diverse neighborhood with a mix of cultures and influences. It's known for its food markets, especially Mercado de Maravillas, and offers a glimpse into Madrid's multicultural side.
Paseo del Arte: While not a neighborhood, the Paseo del Arte is an area around the museums of Madrid, including the Prado, Reina Sofia, and Thyssen-Bornemisza. It's a must-visit for art enthusiasts.
Rastro/Riberas de Curtidores: Beyond the El Rastro flea market, this area offers a more authentic Madrid experience. Explore its charming streets and discover hidden gems.
15. Free Walking Routes: Madrid has several themed walking routes that you can follow for free. These routes focus on different aspects of the city's history, culture, and architecture. Pick up a map or guide at a tourist information center.
Visit Madrid Website: The official tourism website of Madrid, operated by Madrid Destino, provides information on various attractions, including suggested walking routes and itineraries. While not exclusively for free routes, you can filter by your interests and budget.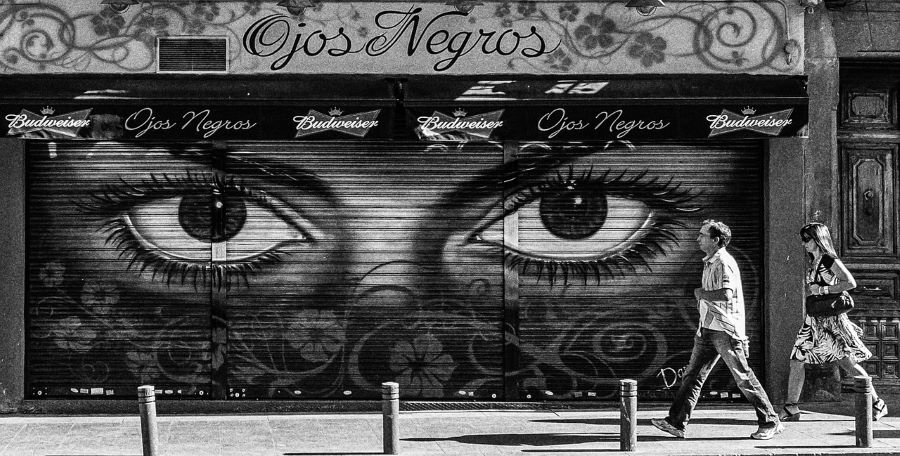 15. Admire Street Art: Madrid's streets are adorned with vibrant street art and murals. Take a self-guided tour to explore the city's urban art scene, particularly in neighborhoods like Lavapiés and Malasaña.
Madrid is a city where street art thrives, and you can find captivating street art in various neighborhoods throughout the city. Here are some areas known for their vibrant street art scenes:
Lavapiés: This multicultural neighborhood is a hub for street art in Madrid. The narrow streets are adorned with colorful murals, graffiti, and stencils. You'll find thought-provoking political and social messages alongside creative and abstract artwork.
Malasaña: Malasaña is another neighborhood known for its lively street art scene. It's particularly famous for its quirky and alternative vibe, which is reflected in the street art adorning its buildings and storefronts.
Huertas: The Huertas neighborhood, also known as Barrio de las Letras, is a historic area where you can discover street art blending with the rich literary history of the city. Look for art installations and murals that pay homage to famous writers and poets.
Tetuan: Tetuan is an up-and-coming neighborhood with a growing street art presence. You'll find a mix of traditional graffiti, murals, and urban art that adds character to the area's streets.
Usera: Located in the southern part of Madrid, Usera is known for its multicultural community and street art that reflects various cultural influences. You'll encounter colorful and dynamic artwork celebrating diversity.
Tabacalera: The Tabacalera building in Lavapiés is a former tobacco factory that has been transformed into a dynamic cultural center. Its walls are a canvas for both local and international street artists, and the artwork frequently changes.
Matadero Madrid: Matadero Madrid, a former slaughterhouse turned cultural center, often features urban art exhibitions and installations. It's an excellent place to see street art in a curated setting.
Serrano Street: In the upscale Salamanca district, Serrano Street features some unexpected street art, providing a contrast to the area's luxury boutiques and upscale atmosphere.
16. Walk down Gran Via
As you walk down Gran Vía, you'll soak in the energy of the city and have the opportunity to explore its diverse attractions, from historic buildings to shopping and entertainment options. It's a must-visit avenue that showcases Madrid's lively and cosmopolitan character.
Metropolis Building (Edificio Metrópolis): This stunning Beaux-Arts-style building with its distinctive dome and sculptures is one of the most recognizable landmarks on Gran Vía.
Gran Vía's Theaters: Gran Vía is often referred to as the "Spanish Broadway" due to its concentration of theaters. Some of the prominent theaters along the avenue include Teatro Coliseum, Teatro Rialto, and Teatro Lara.
Cinema Capitol: The iconic Cinema Capitol building features a massive illuminated sign on its roof. It's a famous meeting point and adds to the visual appeal of Gran Vía.
Callao Square (Plaza de Callao): This bustling square is a hub for shopping, dining, and entertainment. You'll find shops, restaurants, and cinemas here, making it a lively spot.
Palacio de la Prensa: This historic building houses a cinema and shopping center. Its architectural details and rooftop offer fantastic views of Gran Vía and the city.
El Corte Inglés: Spain's largest department store, El Corte Inglés, has a branch on Gran Vía. It's an excellent place for shopping and offers a rooftop terrace with panoramic views of the city.
Ciudad Condal: This famous tapas restaurant is located on Rambla de Catalunya, just a short walk from Gran Vía. It's a popular spot for trying traditional Spanish tapas.
St. Joseph's Church (Iglesia de San José): This Neo-Romanesque church with a beautiful rose window is a serene contrast to the bustling avenue. It's worth a visit for its architecture and interior.
Gran Vía's Architecture: Take time to appreciate the architectural details of the buildings lining Gran Vía. Many of them feature intricate facades, decorative elements, and sculptures.
Shopping and Dining: Gran Vía is a shopping paradise with numerous fashion boutiques, international chains, and Spanish brands. You'll also find an array of restaurants, cafes, and bars to enjoy local cuisine.
Nightlife: Gran Vía comes alive at night with theaters, nightclubs, and bars. It's a great place to experience Madrid's vibrant nightlife.
Puerta del Sol: While not on Gran Vía itself, it's just a short walk away. This famous square is a central point in Madrid and features the "Kilometer Zero" marker, the symbol of Madrid.
Exploring Madrid on a budget can be a rewarding experience, and these free activities allow you to soak up the city's culture and history without spending money on admission fees.

More tips about visiting Madrid, Spain for free
Certainly! Madrid offers a wealth of free experiences and activities beyond its main attractions. Here are some additional tips for exploring the city for free:
Free Concerts and Performances: Keep an eye out for free concerts and performances in Madrid. Many public spaces and cultural centers host events, including live music, dance performances, and theater productions.
Hiking in the Casa de Campo: Casa de Campo is Madrid's largest park, and it's perfect for a day of hiking and enjoying nature. You can explore walking trails, have a picnic, and take in beautiful views of the city.
Free Art Galleries: While the major art museums may have entrance fees, several smaller galleries and art spaces in Madrid offer free exhibitions. Check out the Centro de Arte Dos de Mayo (CA2M) and the Matadero Madrid for contemporary art.
Ceramic and Tile Museum (Museo Nacional de Cerámica y Artes Suntuarias González Martí): This museum, located in a beautiful palace, showcases an impressive collection of ceramics and tiles. Entrance is free, and it provides a unique cultural experience.
Attend Festivals and Celebrations: Madrid hosts numerous festivals and celebrations throughout the year. These events often include parades, concerts, and cultural performances that are free to attend. Examples include San Isidro Festival and Madrid Pride.
Visit the Egyptian Temple of Debod at Night: While the temple is free to visit during the day, it takes on a magical atmosphere at night when it's illuminated. It's a serene spot for an evening stroll.
Free Views from Rooftop Bars: Some rooftop bars in Madrid offer stunning views of the city skyline. While drinks may be pricey, you can still enjoy the view for free. Consider visiting during happy hour for more budget-friendly options.
Explore Local Markets: Beyond El Rastro, Madrid has many local markets, such as Mercado de San Miguel and Mercado de la Cebada. You can stroll through these markets, sample local products, and enjoy the bustling atmosphere.
Attend a Language Exchange: Language exchange events are common in Madrid. They're an excellent opportunity to practice your language skills, meet locals, and make new friends. Venues often offer free entry.
Free Yoga and Fitness Classes: Some parks and public spaces in Madrid offer free outdoor yoga and fitness classes. Check schedules and locations online to join a class during your visit.
These additional tips will help you make the most of your visit to Madrid without spending money on the city's main attractions. Madrid's diverse cultural scene and lively atmosphere offer plenty of opportunities to enjoy the city for free.

Conclusion to enjoying free things to do in Madrid, Spain
In summary, Madrid, Spain, offers a wealth of free activities and experiences for budget-conscious travelers. Explore diverse neighborhoods, join free walking tours, enjoy parks, delve into street art and culture, visit local markets, and take advantage of free museum access. Engage with the city's social scene, make friends, and customize your own walking routes to maximize your Madrid adventure without breaking the bank. Madrid's rich culture and history await you without a hefty price tag.