Malaga to Seville: A road trip to the regional and historic capital city of Andalusia
Malaga to Seville is a fantastic and easy road trip to do in Andalusia or even taking public transportation which is cheap and efficient alternative between both cities. If you are coming from Malaga City, the trip to Seville takes you through inland Andalusia and takes about xxx time to reach the city center. Going by bus or train service from Malaga City is easy with many scheduled times throughout the day to choose from.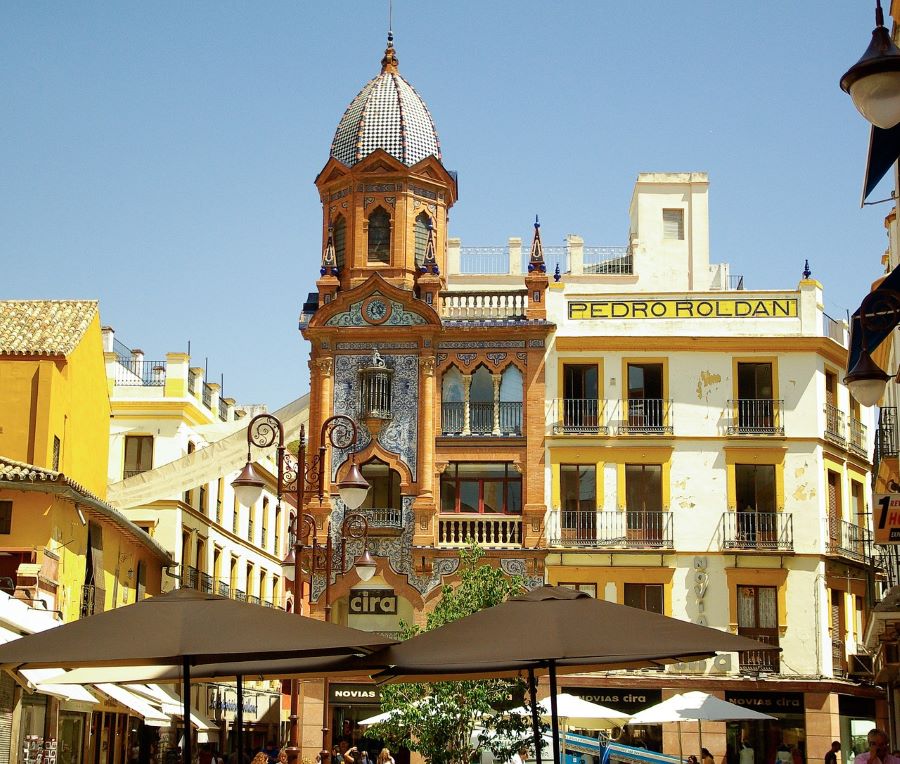 Options for train service from Malaga to Seville
There are over 36 trains on a regular schedule daily from Malaga to Seville. During weekdays and weekends alike, the initial train departing from Málaga is slated to leave at approximately 06:17, with the final departure typically scheduled around 20:37. The frequency remains consistent throughout the week, with frequent services operating on this specific rail route. On average, there are around 36 trains journeying between the two cities daily, maintaining an approximate departure interval of 14 minutes.
What is the duration of the journey from Málaga to Seville?
The train ride between Málaga and Seville typically lasts around 1 hour and 55 minutes, regardless of the departure time.
What is the price of the train ticket from Málaga to Seville?
The most economical train tickets discovered for the Málaga to Seville route are approximately priced at US$27.83, with minimal variance in cost regardless of the timing of booking.
Should you make a reservation 30 days ahead, the fare tends to be around US$27. Similarly, booking 7 days prior usually incurs a similar cost. Opting for a booking on the day of travel will likely result in a higher expense, underscoring the value of making an advanced reservation whenever feasible.
Where is the location of the train or bus station in Malaga?
The bus and train stations in Malaga are situated adjacent to each other, meaning that their proximity doesn't impact your choice of transportation. However, in Seville, the bus and train stations are spread throughout the city, so it's advisable to confirm your hotel's location before making your reservation.
Bus service from Malaga City to Seville
The bus service from Malaga City to Seville is a convenient and popular transportation option for travelers looking to explore these two vibrant cities in southern Spain. Here's an overview of what you can expect:
Route and Distance: The bus journey from Malaga City to Seville covers a distance of approximately 215 kilometers (134 miles) by road. The route typically follows the A-92 highway, which offers scenic views of the Andalusian countryside.
Duration: The travel time for this bus route can vary depending on factors such as traffic and the specific bus service chosen. On average, the journey takes around 2.5 to 3.5 hours.
Bus Operators: Several bus companies operate this route, providing travelers with a variety of options regarding departure times and ticket prices. Some of the well-known bus operators on this route include ALSA, Socibus, and Avanza.
Frequency: Buses from Malaga City to Seville run regularly throughout the day, offering both morning and evening departures. The frequency of services may increase during peak travel seasons.
Bus Types: Depending on the operator and the service class chosen, buses can range from standard coaches to more luxurious options with amenities like Wi-Fi, air conditioning, and comfortable seating.
Ticket Prices: Ticket prices vary based on factors such as the type of bus, class of service, and the time of booking. It's advisable to book tickets in advance, especially during busy travel periods, to secure the best fares.
Departure Points: In Malaga City, buses typically depart from the main bus station, known as the "Estación de Autobuses de Málaga" or simply "Málaga Bus Station." In Seville, they usually arrive at the "Estación de Autobuses de Plaza de Armas" or "Seville Bus Station," which is conveniently located near the city center.
Comfort and Amenities: Most buses on this route offer comfortable seating, air conditioning, and onboard facilities such as restrooms. Higher-tier services may also provide additional amenities like power outlets, refreshments, and entertainment options.
Scenic Views: The journey between Malaga and Seville takes you through the picturesque Andalusian landscape, offering glimpses of olive groves, rolling hills, and historic villages along the way. Be sure to have your camera ready to capture the scenery.
Arrival in Seville: Upon arriving in Seville, you'll find yourself in close proximity to the city center and its many attractions. From the bus station, you can easily access public transportation or take a short taxi ride to your destination within Seville.
Overall, the bus service from Malaga City to Seville is a convenient and comfortable way to travel between these two beautiful Spanish cities, allowing you to enjoy the journey and explore the cultural riches each city has to offer.
Where is the main bus station in Malaga located?
The main bus station in Malaga is known as the "Estación de Autobuses de Málaga" or simply "Málaga Bus Station." It is located in the city center, making it easily accessible for travelers. The address for the main bus station in Malaga is:
Estación de Autobuses de Málaga Paseo de los Tilos, s/n 29006 Málaga Spain
This central location allows passengers to connect to various bus routes within Malaga and provides convenient access to other modes of transportation, such as taxis, trams, and local buses, making it a transportation hub for both domestic and international travelers.
Driving from Malaga City to Seville
Driving from Malaga City to Seville is a scenic journey through the beautiful Andalusian region of southern Spain. Here's a description of the route and some important information:
Route: The most common route for driving from Malaga City to Seville is along the A-92 highway. Here's a step-by-step description of the journey:
Start in Malaga City: Your journey begins in Malaga City, which is located on the Costa del Sol in the province of Malaga.
Join the A-7 Highway: From the city center, you'll likely start by driving on the A-7 highway, which runs along the coastline. Follow signs for "Sevilla" or "A-92."
Merge onto the A-92: After a short distance on the A-7, you'll merge onto the A-92 highway, heading north towards Seville.
Scenic Drive: As you travel on the A-92, you'll pass through picturesque Andalusian countryside, including rolling hills, olive groves, and occasional charming villages. It's a beautiful drive, so be sure to enjoy the scenery.
Toll Roads: There may be some toll roads along the way, so be prepared with some cash or a credit card. Toll costs can vary, so check for current rates before your trip.
Rest Stops: There are several rest areas and service stations along the A-92 where you can take a break, use the restroom, and grab a snack or refreshments.
Distance and Travel Time: The distance from Malaga City to Seville is approximately 215 kilometers (134 miles). The drive typically takes around 2.5 to 3.5 hours, depending on traffic and road conditions.
Arrival in Seville: As you approach Seville, follow signs for the city center. Seville is a large city, and there are multiple routes to get to various parts of the city. You can use GPS or navigation apps to find your specific destination.
Parking: Seville has various parking facilities, including public garages and street parking, but parking in the city center can be challenging. It's a good idea to plan your parking ahead of time if possible or use park-and-ride facilities on the outskirts of the city.
Exploring Seville: Once you've arrived in Seville, you'll have the opportunity to explore its rich cultural heritage, including landmarks like the Alcazar, the Cathedral, the Plaza de España, and the historic Barrio Santa Cruz.
Please note that traffic conditions can vary, so it's advisable to check for real-time traffic updates and plan your trip accordingly. Additionally, obey traffic laws and speed limits, and ensure your vehicle is in good condition for a safe and enjoyable journey.
Conclusion on a visit from Malaga City to Seville
Thanks for checking out this post on Malaga to Seville, Spain on Visiting Spain and Mediterranean.com, hope that this was helpful for planning a visit with things to do, attractions and other fun places to explore. Please come back again for more adventures in Spain and the Mediterranean coast.