One day in Lorca Spain: A historical city filled with cultural treasures
If you are looking for a city in the Murcia region that oozes with history and cultural treasures, then you should visit Lorca, Spain. One day in Lorca, Spain located about 40 miles from the regional capital city is enough time to get a good feel and see most of the main attractions around the city filled with baroque architecture and treasures that the city was dubbed the "Baroque
A brief history to Lorca, Spain
Lorca is a historic city in southeastern Spain, known for its rich cultural heritage and fascinating history. An easy day trip from Murcia, there's so much to see here. Here's a brief overview to Lorca's past:
Ancient Origins: Lorca has a history dating back thousands of years. It was inhabited by various civilizations, including the Phoenicians, Romans, and Moors, which left their mark on the city's architecture and culture.
Moorish Legacy: During the Moorish rule, Lorca was a thriving center of art, science, and commerce. The Alcazar Castle, a prominent landmark, was constructed during this period.
Christian Reconquest: In the 13th century, Lorca was recaptured by Christian forces as part of the Reconquista. The city saw the construction of several churches and Christian monuments during this time.
Medieval Splendor: Lorca experienced a period of prosperity during the late Middle Ages, with a thriving silk industry and the establishment of noble families.
17th-Century Earthquake: In 1674, a devastating earthquake struck Lorca, causing extensive damage to many historic buildings. However, some structures, like the Castle of Lorca, survived and remain iconic landmarks.
Modern Era: Lorca continued to evolve and thrive in the modern era. It played a role in the Spanish Civil War and has a significant cultural scene, including festivals, music, and art.
Today, Lorca stands as a city where the past and present coexist, with its historic architecture, vibrant culture, and a deep sense of identity rooted in its diverse and storied history.
Where is Lorca, Spain located?
Lorca is approximately 65 kilometers (about 40 miles) southwest of the city of Murcia in southeastern Spain. The journey between the two cities typically takes around 45 minutes to an hour by car, depending on traffic and the specific route taken.

How to get to Lorca from Murcia
To travel from Murcia to Lorca in Spain, you have several transportation options:
By Car:

Route: Take the A-7 highway (Autovía del Mediterráneo) southwest from Murcia to Lorca. The journey is straightforward and well-signposted.
Travel Time: The drive typically takes around 45 minutes to an hour, depending on traffic conditions and your specific starting point in Murcia.

By Bus:

Bus Services: Several bus companies operate routes between Murcia and Lorca, including ALSA and Interbus.
Bus Terminal: Buses typically depart from the Murcia Bus Station (Estación de Autobuses de Murcia).
Travel Time: Bus travel times can vary, but the journey usually takes around 1 to 1.5 hours.

By Train:

Train Services: There is a train route that connects Murcia to Lorca. You can check schedules and availability on the Spanish national rail company's website, Renfe.
Train Station: Trains usually depart from the Murcia Train Station (Estación de Tren de Murcia).
Travel Time: Train travel times vary, but the journey can take around 1 to 1.5 hours.

By Taxi or Rideshare:

You can also opt for a taxi or rideshare service like Uber, which can provide a convenient and flexible transportation option.
Please note that travel times may vary depending on factors such as traffic and the mode of transportation you choose. It's a good idea to check schedules and availability in advance, especially if you have a specific time frame for your journey from Murcia to Lorca.

Getting around Lorca
Getting around Lorca, Spain, is relatively straightforward, and the city center is compact so it is relatively easy to walk around to the main attractions. You have various transportation options to explore the city and its surroundings:
Walking: Lorca's city center is compact and pedestrian-friendly, making it ideal for exploring on foot. You can stroll through historic streets, visit landmarks, and enjoy the local atmosphere.
Public Bus: Lorca has a public bus network that connects different neighborhoods and areas of the city. You can check bus routes, schedules, and ticket information at the Lorca Bus Station or online.
Taxi: Taxis are readily available in Lorca, and you can easily hail one on the street or find them at designated taxi stands. It's a convenient way to reach specific destinations within the city.
Biking: Lorca has dedicated bike lanes and bike-sharing programs. Renting a bicycle is an eco-friendly way to explore the city and its surroundings, and it's a popular option for locals and tourists alike.
Tourist Train: Lorca offers a tourist train service that provides guided tours of the city's historic sites and attractions. It's an enjoyable way to learn about Lorca's history and culture.
Hiking and Nature Walks: If you're interested in exploring the natural beauty surrounding Lorca, there are hiking trails and nature walks in the nearby Sierra de la Almenara and Sierra de las Estancias mountains.
Private Tours: Consider booking private tours or guided experiences to get the most out of your visit. Local guides can provide in-depth knowledge of the city's history and attractions.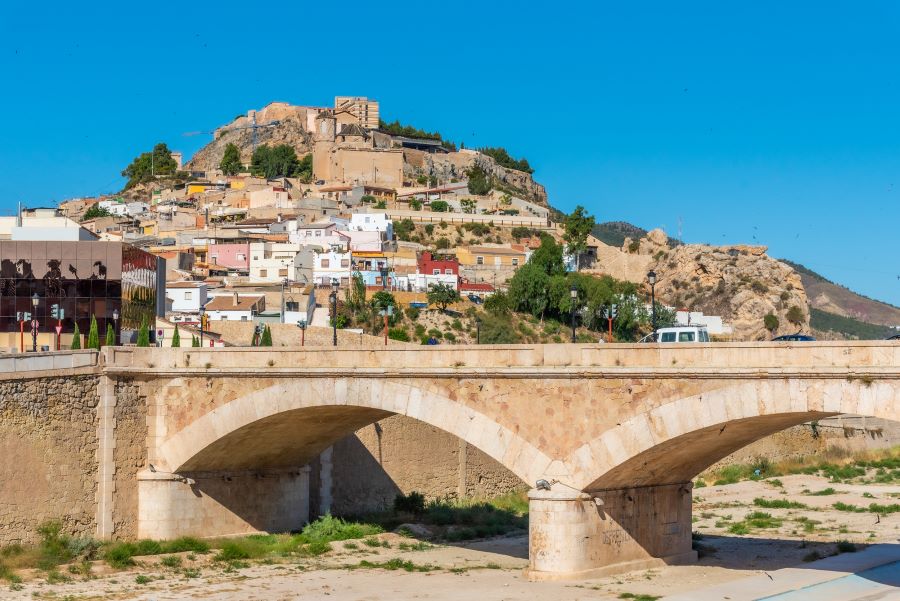 Check out the main attractions around Lorca, Spain
Lorca, Spain, is a city steeped in history and culture, offering a range of attractions to explore. You can visit the main attractions shown on the list from the top down and see most of these main attractions in one day.
Here are some of the main attractions to see in Lorca: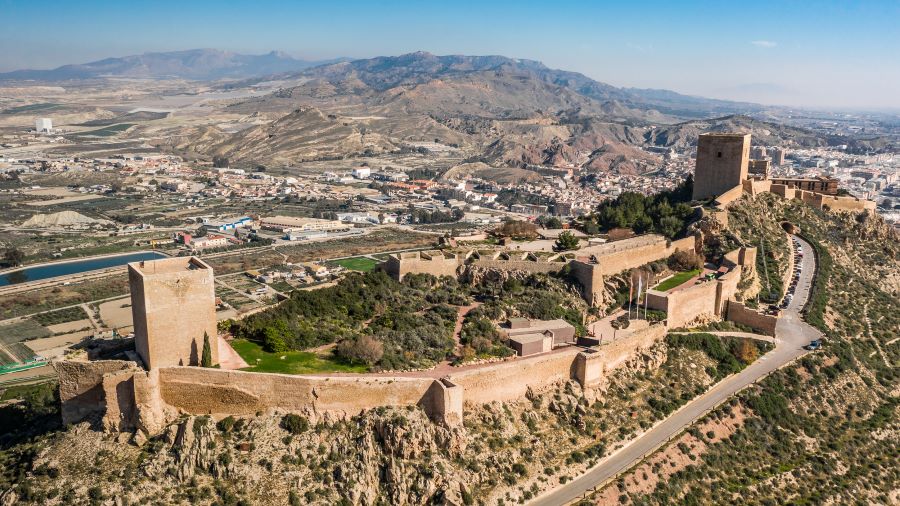 Lorca Castle (Castillo de Lorca): This imposing hilltop castle is one of Lorca's most iconic landmarks. Explore its medieval architecture, visit the Archaeological Museum, and enjoy panoramic views of the city from the castle's towers.Practical Information:

Opening Hours: The castle's opening hours can vary, so it's advisable to check in advance. Generally, it's open to visitors during the day.
Entrance Fee: There is an entrance fee to access the castle, which includes entry to the Archaeological Museum.
Guided Tours: Guided tours are available and can provide valuable insights into the history and architecture of the castle. Check for tour schedules on the official website or at the castle entrance.

Holy Week Museum (Museo de Semana Santa): Lorca is known for its elaborate Holy Week processions. The museum showcases the rich tradition and artistic heritage of these religious events.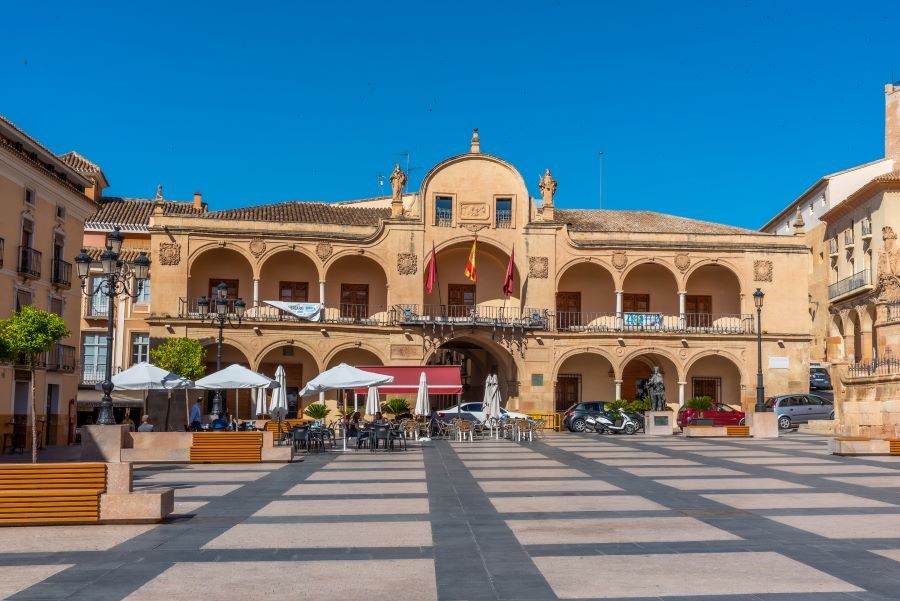 Plaza de España: This picturesque square is the heart of Lorca's historic center. It's surrounded by beautiful buildings, including the Town Hall and the Guevara Palace, which houses the City History Museum.
Architectural treasures:
Town Hall: One of the most prominent buildings on the square is the Town Hall (Ayuntamiento de Lorca). This grand structure features a Neoclassical façade with elegant columns and ornate detailing. Guevara Palace: Another architectural gem is the Guevara Palace (Palacio de Guevara), which boasts a Renaissance-style façade. Today, it houses the City History Museum (Museo de la Ciudad) and offers insights into Lorca's past. Statues and Fountains: The square is adorned with statues and fountains that add to its visual appeal. The centerpiece is often the statue of King Alfonso X of Castile, who played a significant role in the history of Lorca.
Glorieta de España: A charming circular plaza featuring a statue of the Virgin of the Huerto, it's a peaceful spot to relax and people-watch.
Iglesia de San Patricio: This historic church boasts stunning Baroque architecture and a beautiful interior with ornate altars and religious art.
Porche de San Antonio: Explore Lorca's Jewish quarter and visit this restored synagogue, which provides insights into the city's Jewish heritage.
Plaza de Calderón: Another scenic square featuring the imposing Calderón Palace, now home to the Lorca Conservatory of Music.
Church of San Francisco: An impressive church with a unique blend of Gothic, Renaissance, and Baroque architectural elements.
Casa del Corregidor: A well-preserved mansion that showcases Lorca's architectural heritage.
Sierra de la Almenara: If you enjoy nature and hiking, explore the nearby Sierra de la Almenara, offering scenic trails, wildlife, and panoramic views.
Sierra de las Estancias: Another nearby mountain range with hiking opportunities and beautiful landscapes.
Parque de las Alamedas: A lovely park with walking paths, gardens, and a serene atmosphere for a leisurely stroll.
Plaza de España Archaeological Site: An underground archaeological site beneath the Plaza de España, offering insights into Lorca's Roman history.
Market of San Juan: Experience the local culture and flavors at this bustling market, where you can find fresh produce, artisanal products, and more.
Casa Huerto Ruano: This modernist building houses the Archaeological Museum and showcases the history of the region.
Lorca's blend of history, culture, and natural beauty makes it a captivating destination for travelers interested in exploring the heritage of southeastern Spain.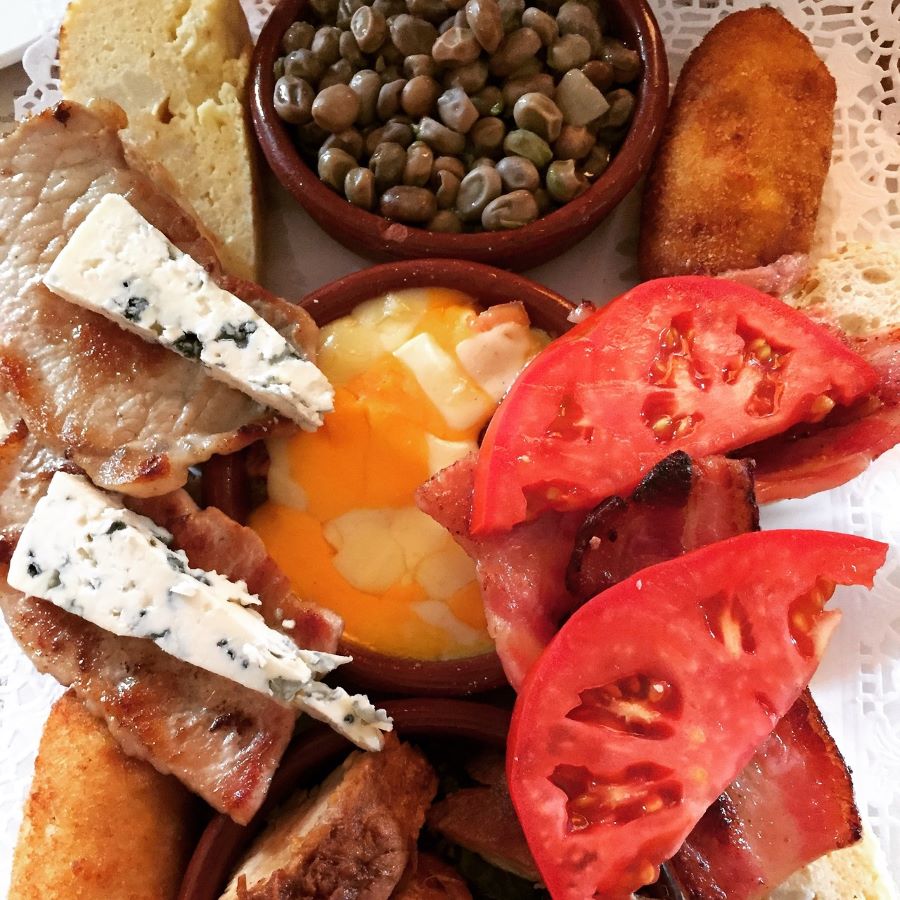 Delicious food venues around Lorca
Lorca and its surrounding region in Murcia offer a delectable array of local cuisine. Here are some restaurants and eateries where you can savor delicious local food:
Casa Juanito: Located in Lorca's historic center, Casa Juanito is renowned for its traditional Murcian dishes. Try "zarangollo" (a local vegetable dish) or "arroz con conejo" (rabbit with rice) for a taste of authentic Murcian flavors.
Mesón Los Dolores: This cozy restaurant serves a variety of regional specialties, including "migas" (crumbled bread with sausage), "gazpacho" (cold tomato soup), and a wide selection of local wines.
Bar Rabonas: A local favorite, Bar Rabonas is known for its tapas, which often include "tortilla española" (Spanish omelet) and "albóndigas" (meatballs). It's an excellent place for a casual meal.
Restaurante Almedina: If you're looking for seafood, Restaurante Almedina offers a menu filled with fresh catches from the Mediterranean Sea. Try their grilled fish or "paella" for a taste of the sea.
Restaurante Bajo Guía: This restaurant specializes in traditional Spanish cuisine with a focus on grilled meats. Don't miss their "entrecote" (ribeye steak) and "chorizo a la sidra" (sausage cooked in cider).
Restaurante Rincón de Pepe: Located in Lorca's outskirts, this rustic restaurant serves hearty Murcian dishes, including "morcilla" (blood sausage) and "pisto" (a Spanish ratatouille). The rustic setting adds to the dining experience.
Venta El Puerto: A bit farther from Lorca, Venta El Puerto offers a countryside atmosphere and serves grilled meats, "caldero" (a rice dish with fish), and other traditional Murcian dishes.
Bodegas Juan Gil: While primarily known for its wines, Bodegas Juan Gil also offers wine-tasting experiences with local cheeses and cured meats. It's a great place to explore the region's wine culture.
Tapería La Tercia: A casual tapas bar in Lorca's historic center, Tapería La Tercia serves a wide variety of tapas, from "patatas bravas" (spicy potatoes) to "pulpo a la gallega" (Galician-style octopus).
Bar Chaparral: Located in the countryside near Lorca, Bar Chaparral is famous for its "migas" and grilled meats. It's a rustic spot where you can enjoy traditional Murcian fare.
When dining at these local establishments, be sure to pair your meal with a glass of regional wine or sangria for a truly authentic taste of Murcia's culinary delights.
Check out these other topics visiting the Murcia region of Spain
Conclusion for spending one day in Lorca Spain
There's so much to mimerse yourself in the captivating beauty of Lorca, Spain, in just one day. Begin your journey at Lorca Castle, a majestic fortress with a storied past, offering panoramic vistas and a glimpse into the city's rich history. Meander through the charming Plaza de España, where Neoclassical architecture meets cultural vibrancy. For lunch, indulge in Murcia's culinary treasures, from traditional dishes like "zarangollo" to fresh seafood. Dive into Lorca's heritage at the Holy Week Museum and explore the city's diverse history in the Jewish quarter. As the day unfolds, stroll through historic streets, discovering hidden gems and embracing the local culture. By evening, relish authentic Murcian tapas and wines at a local tavern. Your day in Lorca promises a journey filled with history, culture, and delectable flavors. Plan your visit now and let Lorca enchant you.
Thanks for checking out this post on Visiting Spain and Mediterranean, please come back again for other travels around Spain.