Travel from Granada to Murcia: options to visit the sunny and amazing western region of Spain
Travel from Granada to Murcia is relatively easy with options to travel between the two cities by bus, train, driving. Due to the relatively close distance, flying between both cities isn't necessary and doesn't add any savings in time and money but we still detail that option below. We share the various options for you to travel from Granada to Murcia and how to get around the city there along with some of the popular attractions to visit in the city and surrounding areas.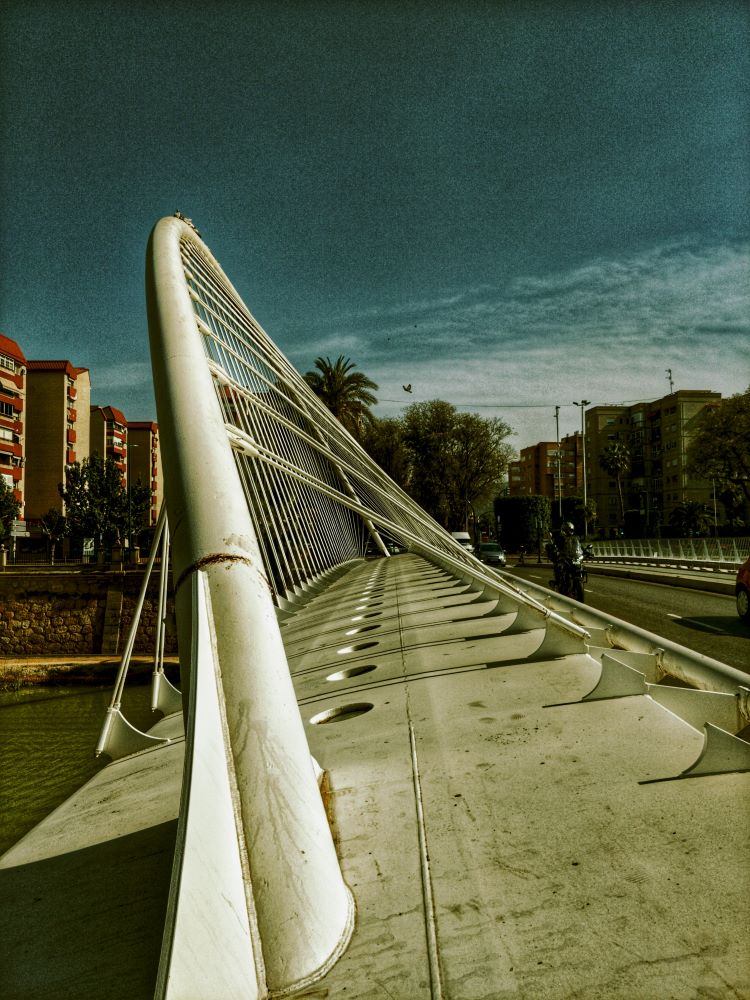 A brief history about Murcia, Spain and why you should visit the region
Murcia, a captivating region in southeastern Spain, boasts a rich history dating back to Roman times. Founded in 831 AD by the Abbasid dynasty, the city of Murcia flourished during the Moorish era, leaving behind a legacy of stunning architecture, such as the iconic La Almudena Cathedral and the Moorish-influenced Royal Casino. The Reconquista in the 13th century marked a pivotal moment when the Christians reclaimed the region, adding their own cultural influences. This historical blend is reflected in Murcia's unique heritage, seen in its vibrant festivals, culinary traditions, and architectural marvels. Today, Murcia offers travelers an opportunity to delve into its past, exploring ancient ruins, charming streets, and archaeological sites while savoring its delectable cuisine, including the famous Murcian tapas.
Visiting Murcia is an immersive experience that encapsulates both history and modernity. The region's picturesque landscapes, from its fertile plains to the beautiful Costa Cálida coastline, offer a diverse range of activities. You can explore the ancient Roman Theater in Cartagena, relax on pristine beaches, hike through natural parks like Sierra Espuña, and indulge in local gastronomy, featuring Murcia's signature dish, "zarangollo." With its pleasant Mediterranean climate and warm, welcoming locals, Murcia is an enchanting destination that invites travelers to uncover its intriguing past, bask in its natural beauty, and savor the flavors of its unique cuisine. Whether you're a history enthusiast, a nature lover, or a foodie, Murcia has something extraordinary to offer every type of traveler.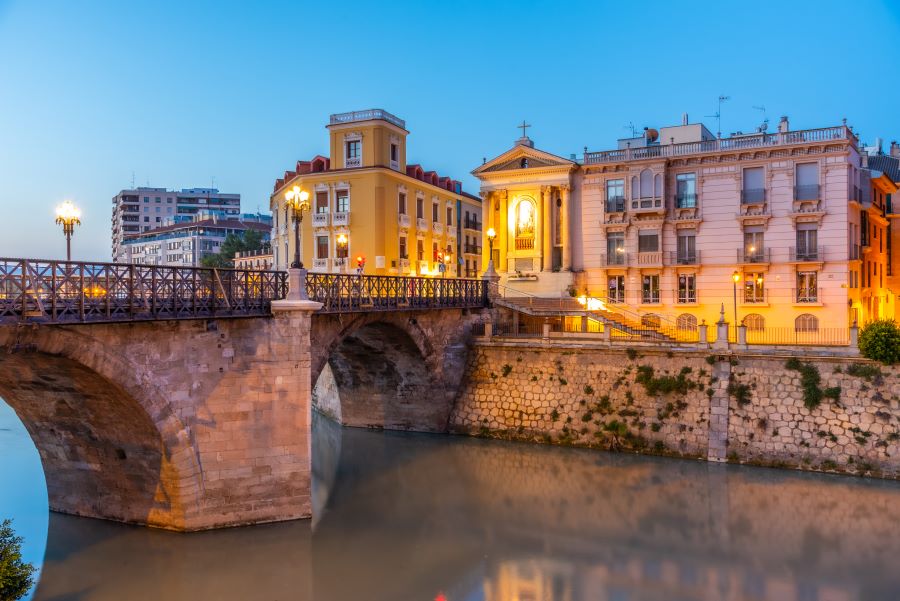 Weather and best times to visit Murcia, Spain
Murcia, located in southeastern Spain, experiences a Mediterranean climate with hot, dry summers and mild, wet winters. The best time to visit Murcia largely depends on your preferences for weather and activities. Here's a breakdown of the seasons and what to expect:
Spring (March to May):

Spring is a pleasant time to visit Murcia. The weather is mild and comfortable, with temperatures ranging from 15°C to 25°C (59°F to 77°F).
The countryside is lush and green during this time, making it ideal for outdoor activities and exploring the natural beauty of the region.
Spring is also when you can witness the beautiful blooming of almond and fruit trees in the surrounding areas.
Summer (June to August):

Summer in Murcia can be scorching hot, with temperatures often exceeding 30°C (86°F) and occasionally reaching 40°C (104°F).
If you enjoy hot weather and sunbathing, this is the best time for you to visit. The region offers many beautiful beaches along the Costa Cálida coastline.
Be prepared for high temperatures, and it's essential to stay hydrated and use sun protection.
Autumn (September to November):

Autumn is another excellent time to visit Murcia. Temperatures begin to cool down from the summer highs, ranging between 20°C to 30°C (68°F to 86°F).
This season is ideal for outdoor activities, as the weather is pleasant, and you can explore the region's natural parks, hiking trails, and historic sites without the extreme heat of summer.
Winter (December to February):

Winters in Murcia are mild compared to many other parts of Europe, with temperatures usually ranging from 8°C to 18°C (46°F to 64°F).
While it's not a typical winter destination for snow and winter sports, it's a good choice if you want to escape the colder climates of northern Europe.
You can still enjoy cultural and historical attractions in the city without the crowds.
In summary, the best time to visit Murcia depends on your preference for weather. Spring and autumn are generally considered the most comfortable seasons for outdoor activities and sightseeing, while summer is perfect for beach lovers. Winters are mild but lack the hot, sunny weather of other seasons. Consider your interests and desired activities when planning your trip to Murcia.
Transportation options between Granada and Murcia
Traveling between Granada and Murcia offers several transportation options, catering to various preferences and budgets. Here are the most common ways to make the journey:
By Car:
If you prefer flexibility and want to explore the countryside along the way, renting a car is an option. The distance between Granada and Murcia is approximately 250 kilometers (155 miles), and the journey takes around 2.5 to 3 hours, depending on traffic and road conditions.
You can take the A-92 and A-91 highways, which connect Granada and Murcia. Tolls are generally not required on this route.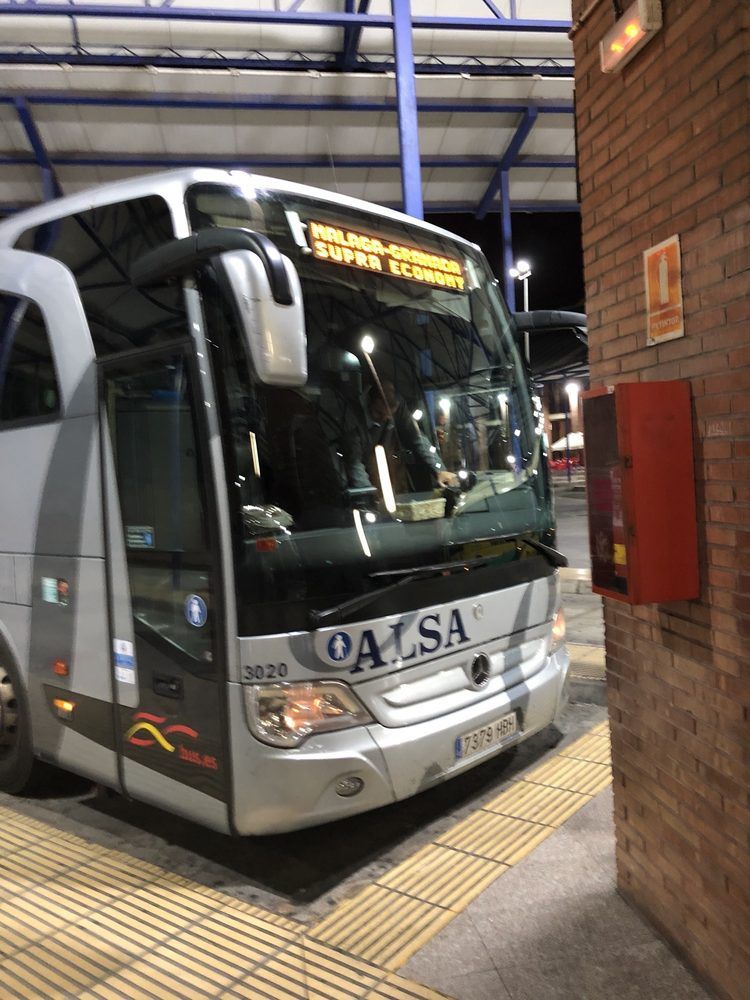 By Bus:
Bus services are available from Granada to Murcia. ALSA is a major bus company that operates this route. The journey by bus takes around 3 to 4 hours, depending on the specific service and stops.
Buses are a cost-effective option, and you can check schedules and book tickets online or at the bus station in Granada.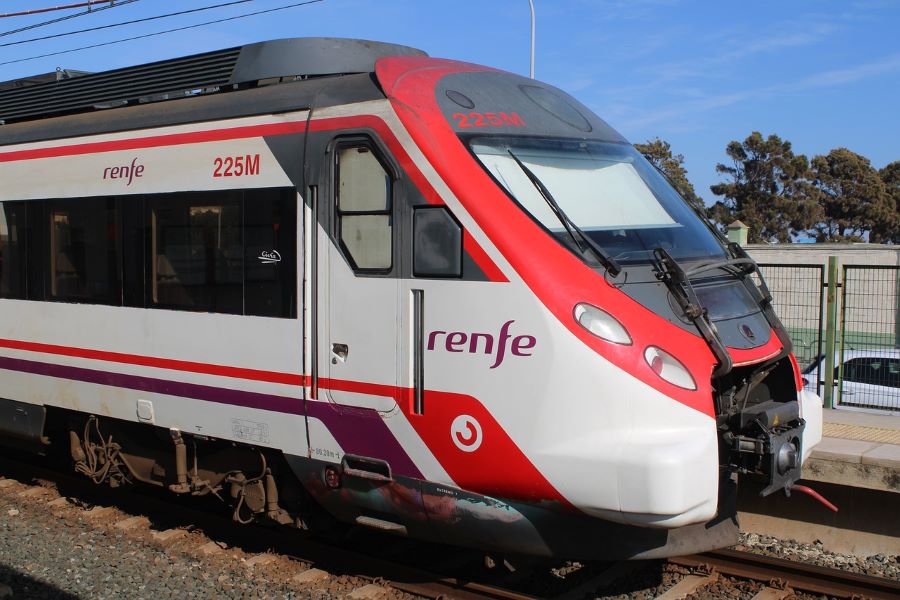 By Train:
While there isn't a direct train route between Granada and Murcia, you can take a train to the nearest major city, such as Almería or Alicante, and then transfer to a regional train or bus to reach Murcia.
The train journey from Granada to Almería or Alicante takes approximately 3 to 4 hours. Keep in mind that transfer times may vary.
By Plane:
If you prefer a faster option, you can consider taking a domestic flight. Granada's Federico García Lorca Airport (GRX) offers flights to Murcia-San Javier Airport (MJV) or Murcia-Corvera Airport (RMU), depending on the available routes.
Flight durations are relatively short, but you'll need to account for additional time spent at airports, security checks, and transportation to and from the airports.
Ridesharing and Taxis:
Ridesharing services like Uber and local taxi companies can also provide transportation between Granada and Murcia, but this option tends to be more expensive than buses or trains.
Before making your travel plans, it's advisable to check the latest schedules, availability, and prices for each transportation option, especially if you have specific dates and preferences in mind. The choice between these options will depend on your budget, time constraints, and personal preferences for convenience and comfort.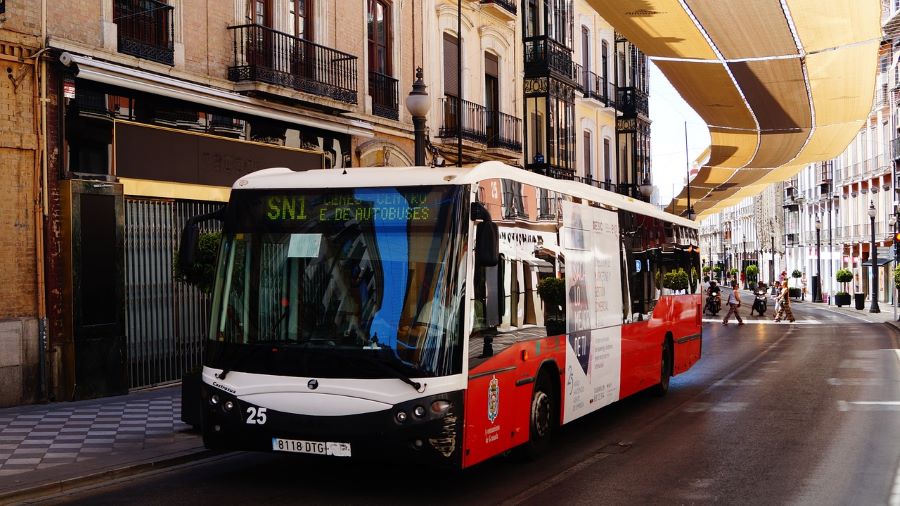 How to get around Murcia and surrounding towns and coastline area
Getting around Murcia and its surrounding towns and coastline area is relatively easy thanks to a variety of transportation options. Here's how you can navigate the region:
Public Transportation:
Bus: Murcia has an extensive bus network operated by the company LATbus, connecting the city center with neighboring towns and coastal areas. This is a convenient and cost-effective way to explore the region.
Tram: Murcia also has a tram system known as the "Tranvía de Murcia," which connects the city center with outlying neighborhoods. It's a comfortable way to get around within the city.
Taxi Services:
Taxis are readily available in Murcia and can be hailed on the street or booked in advance. They are a convenient option for short trips within the city or for traveling to nearby towns.
Rental Cars:
If you prefer flexibility and want to explore the region at your own pace, you can rent a car. Many rental agencies have offices in Murcia, including at the airports.
Keep in mind that parking in the city center can be challenging, so it's a good idea to check parking options in advance.
Bicycles:
Murcia has a growing network of bike lanes, making cycling a pleasant way to explore the city and its surroundings. You can rent bicycles from various providers in the city.
Walking:
The city center of Murcia is pedestrian-friendly, with many attractions, shops, and restaurants within walking distance of each other. Exploring on foot is a great way to soak in the local atmosphere.
Interurban Buses and Trains:
To travel to nearby towns and coastal areas, consider using interurban buses or regional train services. These options are convenient for day trips or exploring destinations beyond Murcia.
Ferries:
If you plan to visit coastal towns and islands in the Mar Menor, you can take advantage of ferry services that connect various points along the coast. Check schedules and routes for specific destinations.
Ridesharing Services:
Ridesharing platforms like Uber and Cabify may also be available in Murcia, providing additional transportation options for getting around the city and nearby areas.
When planning your transportation in and around Murcia, consider the specific destinations you want to visit and your preferred mode of travel. Public transportation is generally well-connected and affordable, making it a practical choice for many travelers. Additionally, for longer trips to coastal destinations, consider checking the availability and schedules of intercity buses and trains to make the most of your visit to this beautiful region.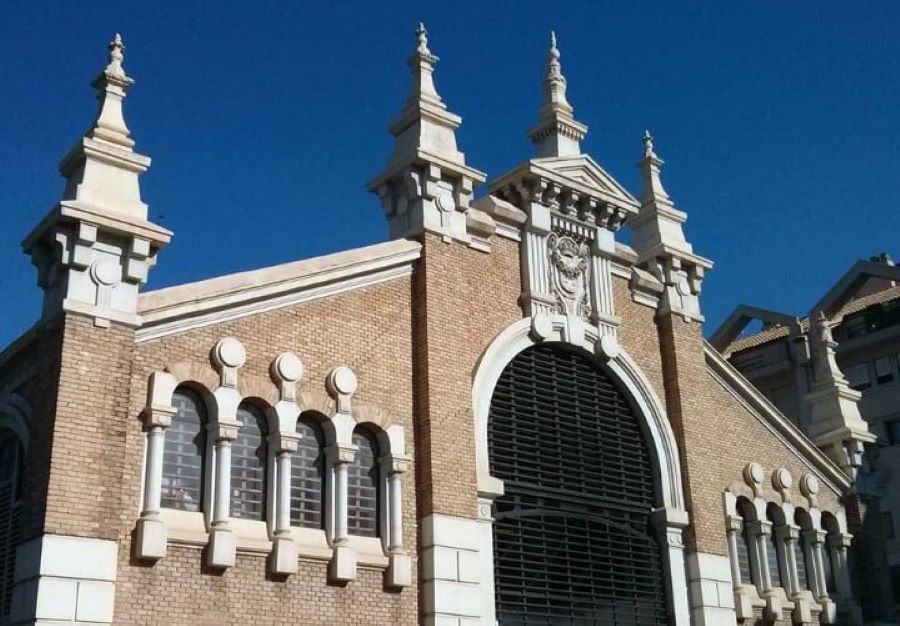 Top attractions and places to visit around Murcia City
Murcia City and its surrounding region offer a variety of attractions and places to visit, ranging from historical sites to natural beauty. Here are some top recommendations that we share in visiting around the city and other popular attractions along the coastline areas and other places of interest in the region: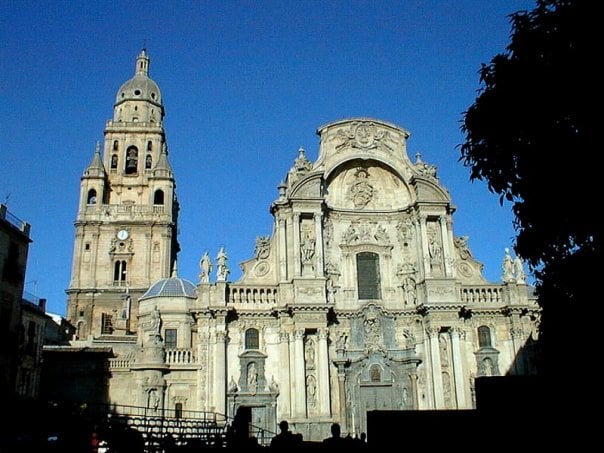 Murcia Cathedral (Catedral de Santa María): This impressive Gothic cathedral is one of the city's most iconic landmarks. Its intricate architecture, stunning interiors, and the impressive 90-meter tower are must-see highlights.
Here's a video tour of the cathedral complex and grounds below for inspiration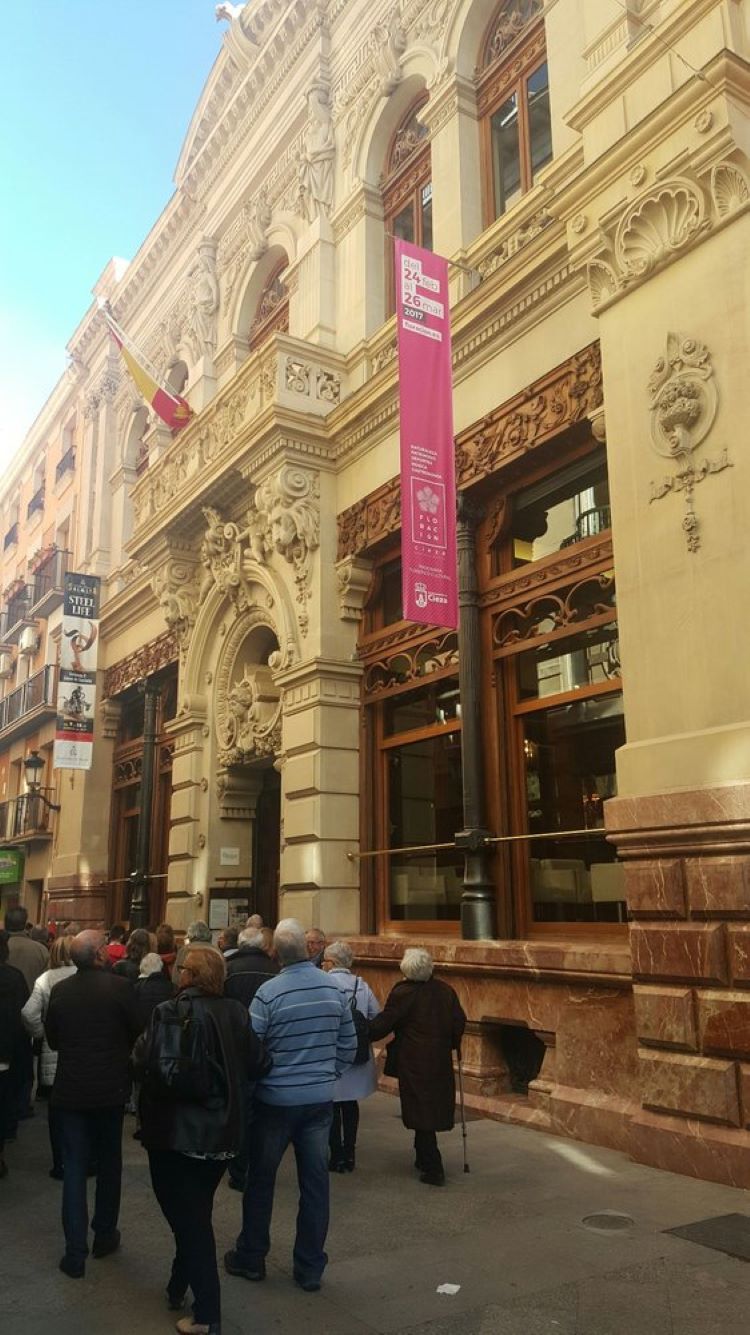 Real Casino de Murcia: Explore the opulent interiors of this historic building, which features a blend of architectural styles, including Baroque, Rococo, and Neoclassical. It's a cultural and architectural gem.
Plaza Cardenal Belluga: This central square is surrounded by important buildings like the cathedral and the Episcopal Palace. It's a great place to start your exploration of Murcia.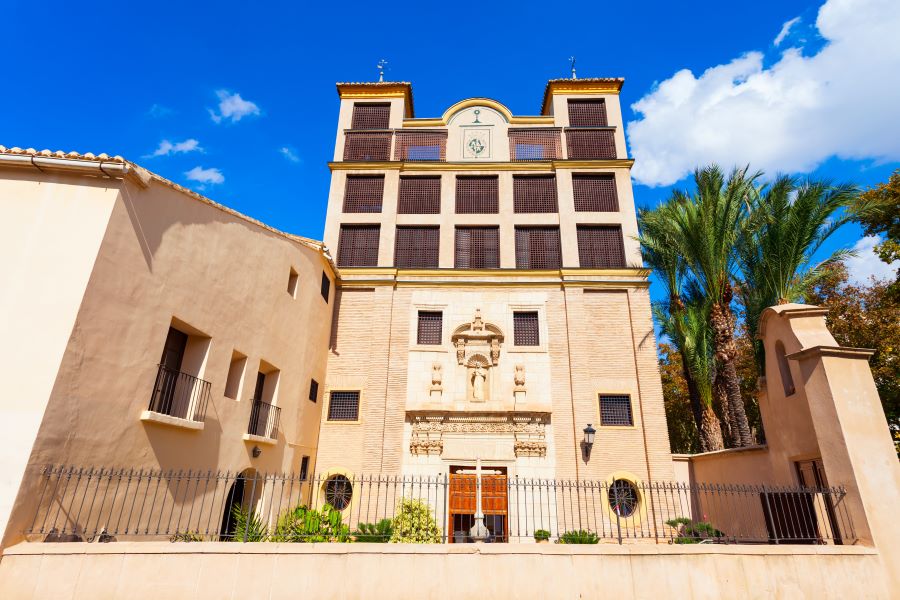 Santa Clara Monastery (Monasterio de Santa Clara la Real): Visit this serene and historic monastery to admire its Gothic architecture and peaceful courtyard. You can also enjoy views of the city from here.
Salzillo Museum (Museo Salzillo): Dedicated to the works of Francisco Salzillo, a renowned Baroque sculptor, this museum displays an exquisite collection of religious sculptures and art.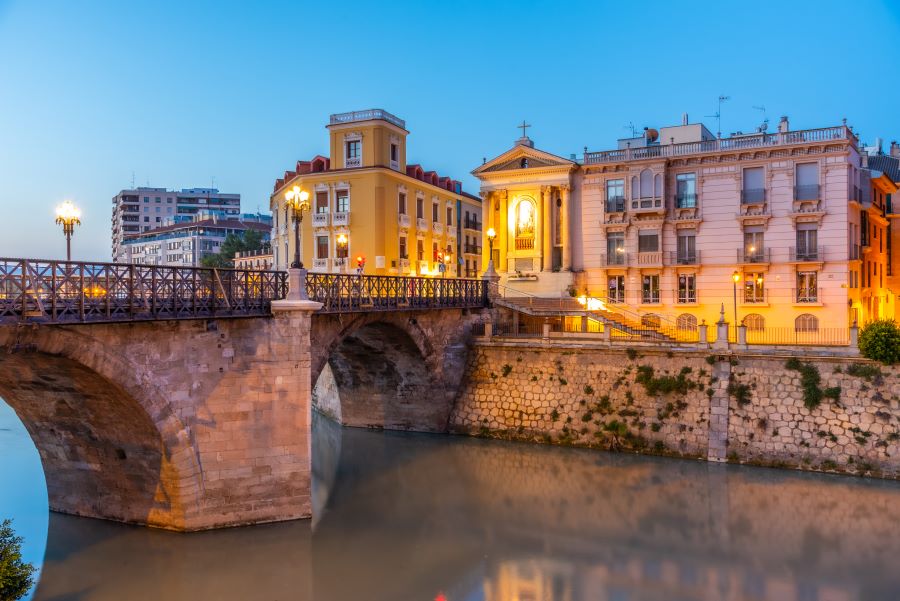 Puente de los Peligros: This picturesque bridge spans the Segura River and is a fantastic spot for photography, especially in the evening when it's beautifully illuminated.
Riverfront Walk along the Segura River: the river promenade walk along the Segura River takes in different views of the city and riverfront areas that are fun to explore and photograph. Great to visit any time of day but especially during sunset into evening time frame when the city starts to get lit up. The Malecon as it is called in Spanish is a great way to take in the views on this relaxing walk in the area.
Check out this video tour of the riverfront walks for inspiration
Jardín Floridablanca: Stroll through this well-maintained garden with fountains, sculptures, and lush greenery. It's a peaceful oasis in the heart of the city.
Castillo de Monteagudo: Located a short drive from the city center, this medieval castle offers panoramic views of Murcia and its surroundings. It's a great place for history buffs.
San Juan de Dios Church: This 18th-century church boasts an impressive Baroque façade and a beautiful interior filled with intricate altarpieces.
Beyond the city, you can explore the region surrounding Murcia:
Mar Menor: Visit the Mar Menor, Europe's largest saltwater lagoon, for water sports, beach activities, and therapeutic mud baths.
La Manga del Mar Menor: This unique sandbar separates the Mar Menor from the Mediterranean Sea and offers a wide range of water sports and recreational opportunities.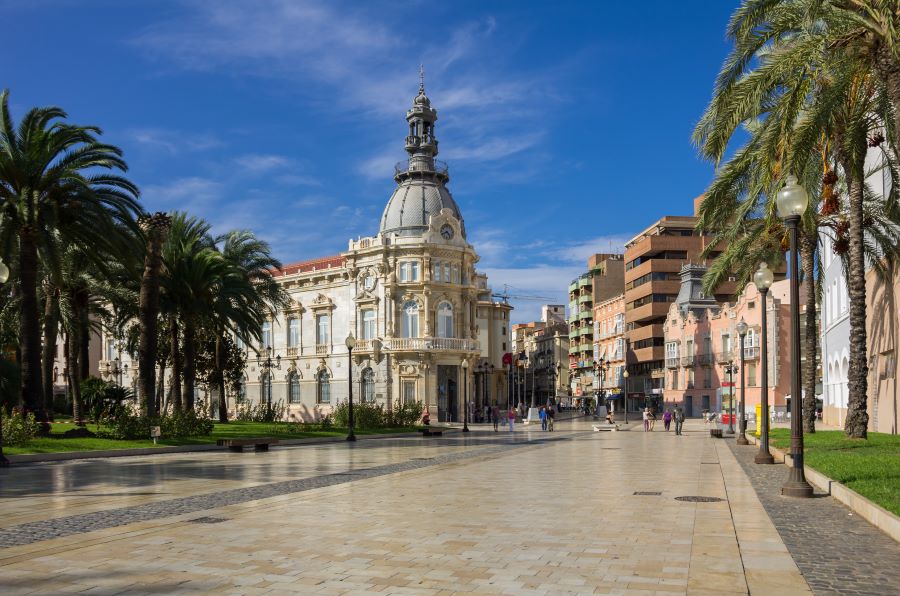 Cartagena: Discover the rich history of Cartagena, a coastal city known for its Roman ruins, historic architecture, and maritime heritage.
Check out this video tour experience exploring Cartagena below for inspiration.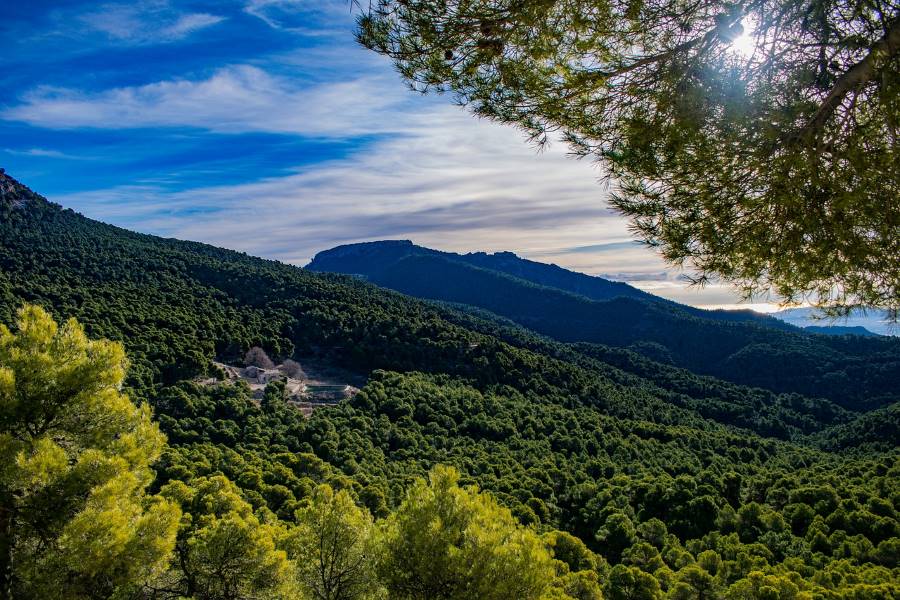 Sierra Espuña Natural Park: Explore this stunning natural park, perfect for hiking, mountain biking, and picnicking amid lush forests and scenic landscapes.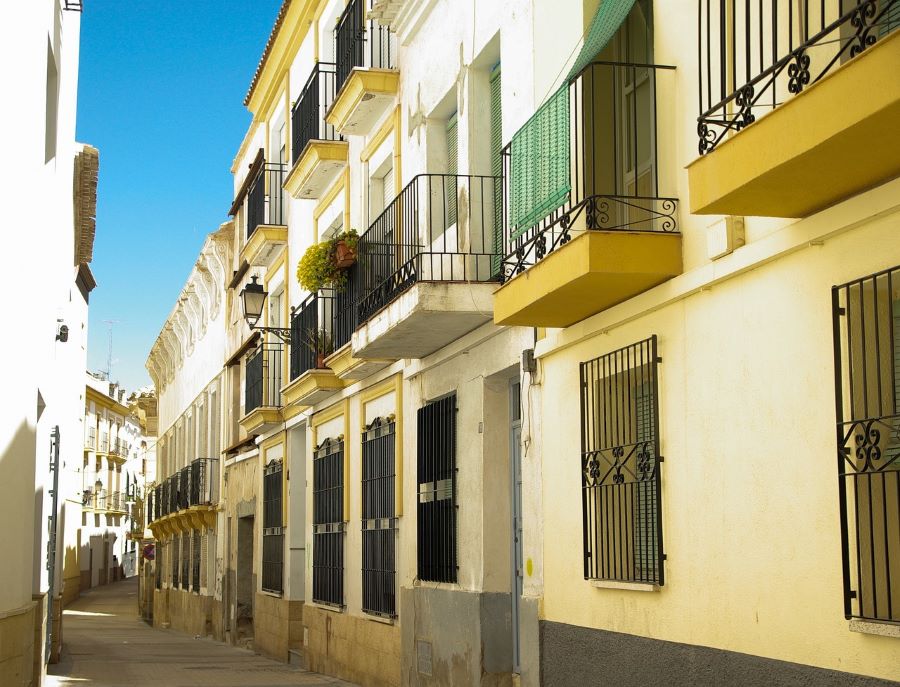 Lorca: Visit the historic town of Lorca with its medieval castle, baroque churches, and archaeological sites. The whole town is quite historic and breathtaking to explore on foot.
Check out the highlights on this video tour experience below
Whether you're interested in history, culture, or outdoor activities, Murcia and its surroundings offer a diverse range of attractions to explore and enjoy.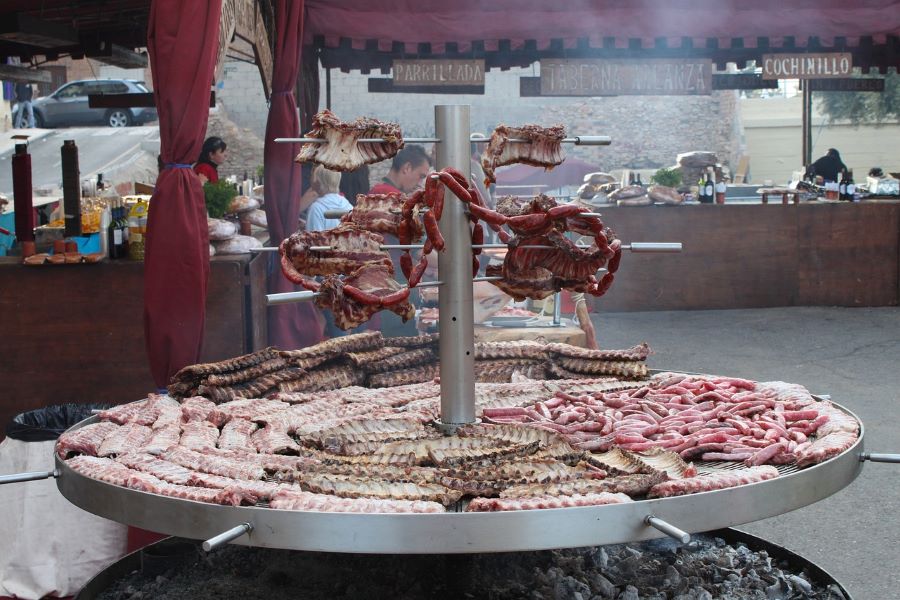 More inside tips to visiting the Murcia region of Spain
Certainly! Here are some inside tips for visiting the Murcia region of Spain:
Try Murcian Cuisine: Don't miss the opportunity to savor the local dishes. Murcia is famous for its "zarangollo" (a delicious vegetable and egg dish), "migas" (breadcrumbs with garlic and pork), and "caldero" (a rice dish cooked with fish, usually served with a flavorful garlic sauce called "aioli"). Visit local restaurants and tapas bars to experience these culinary delights.
Festivals and Events: Check the local event calendar, as Murcia hosts various festivals and cultural events throughout the year. The Holy Week processions during Easter are particularly impressive, with elaborate floats and religious traditions.
Wine Tasting: The Murcia region is known for its wine production, especially the "Jumilla" wine. Consider going on a wine tour to visit local vineyards and taste the regional wines. Jumilla is also famous for its red wines made from the Monastrell grape.
Local Markets: Explore the bustling local markets in Murcia, such as the Mercado de Verónicas and the Mercado de la Fama. You can find fresh produce, artisanal goods, and a variety of local products. It's a great way to immerse yourself in the local culture.
Explore the Mar Menor: If you enjoy water sports, head to the Mar Menor for activities like windsurfing, sailing, and kiteboarding. The calm and shallow waters of this lagoon are perfect for beginners and enthusiasts alike.
Visit the Mud Baths: Near the Mar Menor, you'll find therapeutic mud baths in areas like Lo Pagán. It's a unique experience where you can cover yourself in mineral-rich mud and then wash off in the sea, leaving your skin feeling refreshed.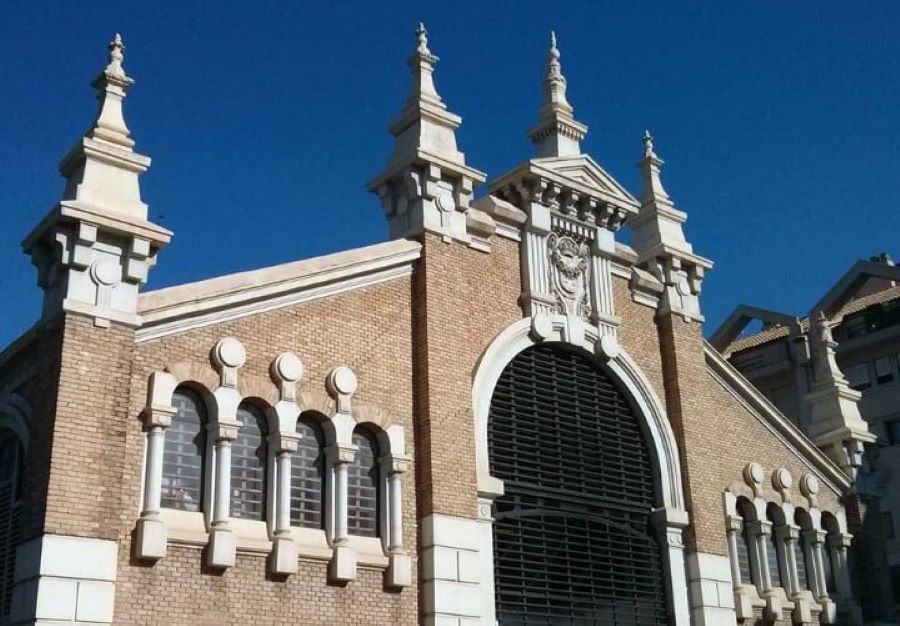 Local Markets: Explore the bustling local markets in Murcia, such as the Mercado de Verónicas and the Mercado de la Fama. You can find fresh produce, artisanal goods, and a variety of local products. It's a great way to immerse yourself in the local culture.
Language: While Spanish is the official language, many locals in the tourist areas speak some English, so you should be able to communicate relatively easily. However, learning a few basic Spanish phrases can enhance your experience and interactions.
Tipping: Tipping is common in Spain, but it's not as extensive as in some other countries. Leaving a small tip (around 10% of the bill) is appreciated, especially in restaurants.
Siesta Time: Keep in mind that many shops and businesses in Spain, including those in Murcia, may close for a siesta break in the early afternoon. Plan your activities accordingly, and be aware that lunchtime is later than in some other countries, often around 2:00 PM or later.
Local Transportation: If you plan to use public transportation extensively, consider purchasing a rechargeable travel card for buses and trams in Murcia. This can save you money and make getting around the city more convenient.
By following these inside tips, you can enhance your experience while exploring the Murcia region and immerse yourself in its culture, cuisine, and natural beauty.
Check out these other topics and places to visit around Murcia, Spain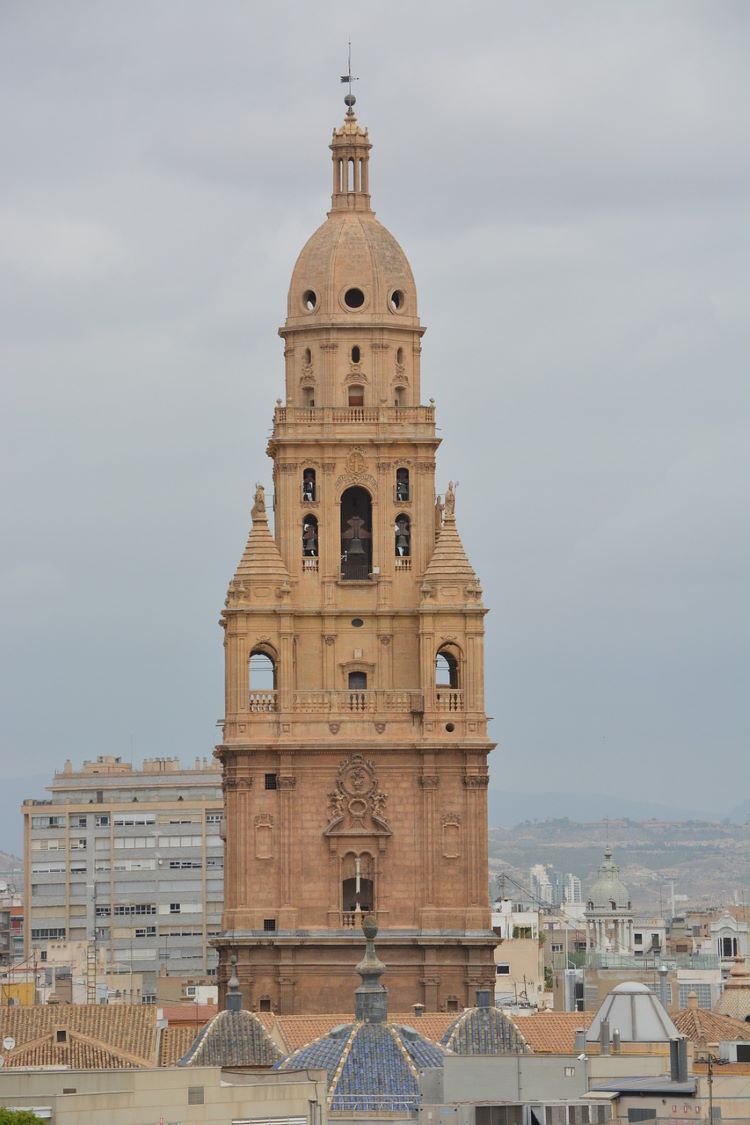 Conclusion to a visit from Granada to Murcia
In conclusion, a visit from Granada to Murcia promises an enriching journey through the heart of Spain's southeastern region. Whether you seek the splendor of historical architecture, the flavors of local cuisine, or the tranquility of natural landscapes, Murcia has much to offer. From the awe-inspiring Murcia Cathedral to the serene Santa Clara Monastery, the city's cultural treasures beckon.
Venturing beyond the city, you can explore the picturesque Mar Menor, indulge in therapeutic mud baths, and relish the flavors of regional delicacies like "zarangollo" and "caldero." As you traverse this captivating region, you'll discover a blend of history, modernity, and natural beauty that leaves a lasting impression. Whether for a day trip or an extended stay, a visit from Granada to Murcia promises an unforgettable Spanish experience that will linger in your memories long after you've departed.