Malaga to Cadiz: best routes and transportation by car, bus or train service and things to do
The drive along the scenic coastline from Malaga to Cadiz is beautiful or you can go rather fast and direct taking the toll road on the AP-7 to the AP-4 from Malaga direct to Cadiz. The route takes about four hours and covers about 171 miles or 275 kilometers.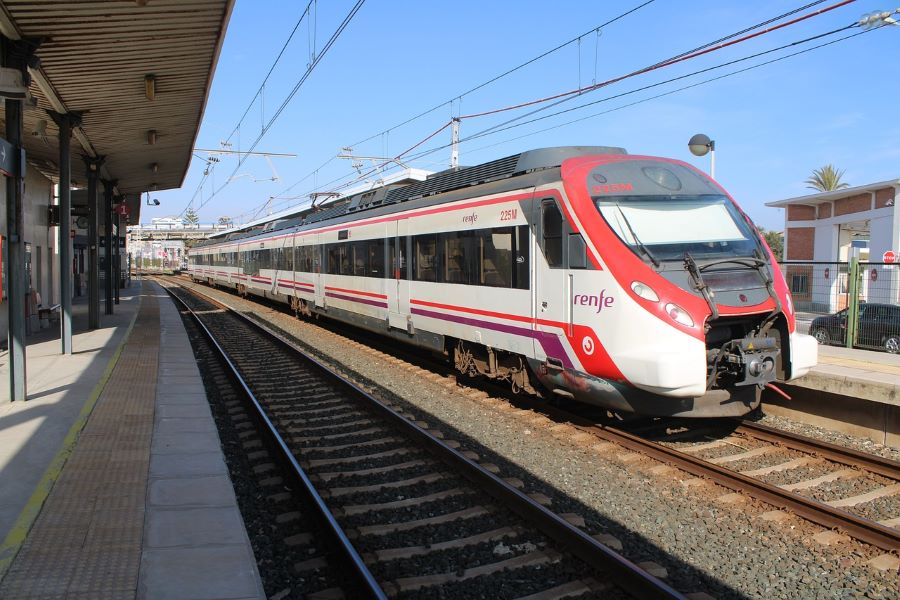 Transport options to Cadiz by car, bus and train service
There are several transport options to travel from Malaga to Cadiz, depending on your preferences and budget. Here are the most common options:
Car rental companies
Renting a car or using your own vehicle is a convenient option, allowing you to have flexibility and visit places along the way. You can take the toll roads like the AP-7 and AP-4 as mentioned earlier.
You can book a rental car from Malaga through various options, including rental car agencies, online booking platforms, and directly at Malaga Airport. Here are some common places to book a rental car in Malaga:
Malaga Airport (AGP): Many international and local car rental companies have offices at Malaga Airport. As you arrive, you can easily find rental car counters in the arrivals area of both terminals. Some well-known rental companies at the airport include Hertz, Avis, Europcar, Enterprise, and Sixt.
Downtown Malaga: In the city center of Malaga, you'll find numerous car rental agencies, especially around the train station (Estación María Zambrano) and in popular tourist areas. These agencies offer a wide range of rental car options to suit your needs.
Online Booking Platforms: You can also book a rental car in advance through online platforms like Expedia, Kayak, Rentalcars.com, or the official websites of rental companies. Online booking allows you to compare prices, select the type of car you want, and reserve your vehicle before you arrive in Malaga.
Hotel Concierge: If you're staying at a hotel in Malaga, you can inquire at the hotel's concierge desk for assistance in arranging a rental car. Some hotels have partnerships with rental agencies and can help you with the booking process.
Travel Agencies: Local travel agencies in Malaga may also offer rental car booking services. They can provide information on available rental options and help you make a reservation.
Bus service to Cadiz
There are various bus companies that operate routes between Malaga and Cadiz. The journey by bus typically takes around 4 to 5 hours, and it's usually an economical option. Check with companies like ALSA or Socibus for schedules and ticket prices.
Bus Companies: Several bus companies operate routes between Malaga and Cadiz, with ALSA and Socibus being among the most well-known providers. These companies offer daily departures, providing flexibility for travelers to choose a departure time that suits their schedule.
Duration: The journey by bus from Malaga to Cadiz typically takes around 4 to 5 hours, depending on the specific route, stops, and traffic conditions. The duration may vary slightly between different bus services.
Ticket Prices: Bus tickets are usually more budget-friendly compared to other transportation options like trains or flights. The cost of a ticket can vary based on factors such as the type of bus (standard, semi-cama, cama), time of booking, and whether you opt for one-way or round-trip tickets.
Comfort: Many buses on this route offer comfortable seating, air conditioning, and sometimes onboard entertainment like movies or Wi-Fi. You can choose the level of comfort you prefer by selecting different ticket classes. 
Departure Points: Buses depart from various locations in Malaga, including the main bus station, María Zambrano Station, which is well-connected to the city center and other parts of Malaga. In Cadiz, buses typically arrive at the central bus station, Estación de Autobuses de Cádiz, making it convenient for travelers to access the city center.
Schedules: Bus services run throughout the day, offering multiple departures, especially during peak travel seasons. It's advisable to check the schedules and book your tickets in advance, especially if you have a preferred departure time.
Stops Along the Way: Depending on the route chosen by the bus company, there may be stops at other towns or cities along the way, such as Marbella or Estepona. This can add some flexibility to your trip if you wish to explore other areas briefly.
Booking: You can book bus tickets online through the websites of the bus companies or at bus stations in Malaga. Online booking allows you to select your preferred departure time and seat in advance.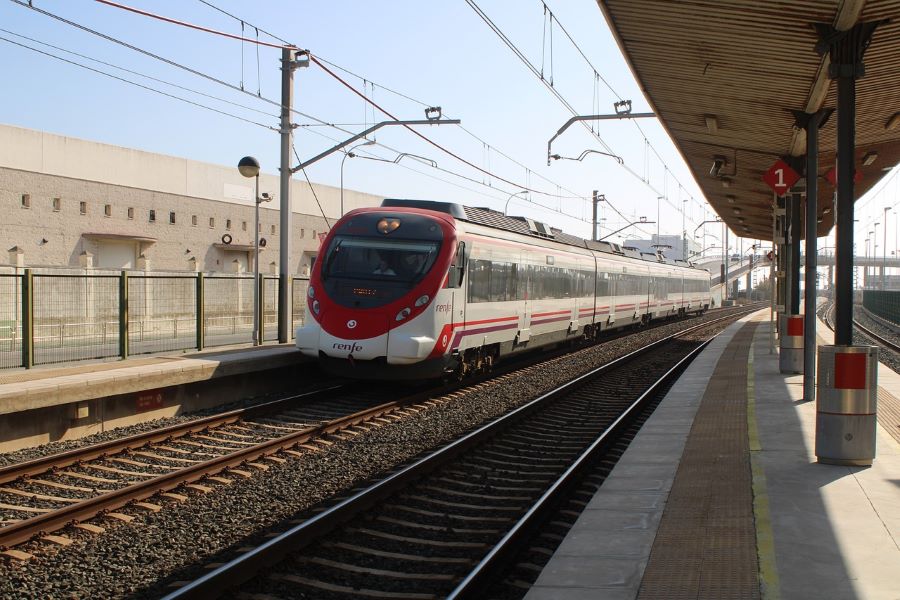 Train Service to Cadiz
Train service from Malaga to Cadiz provides a convenient and scenic way to travel between these two cities along the southern coast of Spain. Here are the key options and details about train service from Malaga to Cadiz:
High-Speed AVE Trains:
AVE Trains: The AVE is Spain's high-speed train network, and it offers a fast and efficient way to travel between major cities. You can take an AVE train from Malaga to Cadiz, usually with a transfer in Seville.
Travel Time: The journey from Malaga to Seville by AVE takes approximately 2 to 2.5 hours. From Seville, you can continue your journey to Cadiz, which takes around 1.5 to 2 hours, depending on the specific train and route. The total travel time, including the transfer in Seville, can be around 4 to 4.5 hours.
Comfort: AVE trains are known for their modern amenities, spacious seating, and onboard services. You can expect air conditioning, comfortable seats, and dining options on some routes.
Regional Trains:
Cercanías: The Cercanías network operates regional commuter trains in the Andalusia region, including Malaga and Cadiz. These trains connect nearby towns and cities, making them a cost-effective option for local travel.
Travel Time: Regional trains make multiple stops along the way, so the travel time can vary. The journey from Malaga to Cadiz by regional trains may take around 5 to 6 hours, including transfers.
Comfort: Regional trains offer basic amenities, and the seating may be less spacious than high-speed trains. However, they are a budget-friendly way to explore the region.
Booking Tickets:
You can book train tickets from Malaga to Cadiz through the official website of the Spanish rail operator, Renfe, or at train stations. Online booking allows you to choose your departure time, class, and purchase tickets in advance.
For AVE trains, it's advisable to book tickets well in advance, especially during peak travel seasons.
Train Stations in Cadiz:
Cadiz has two main train stations: Estación de Cercanías Cadiz and Estación de RENFE Cadiz. Estación de Cercanías Cadiz primarily serves regional trains, while Estación de RENFE Cadiz is used by high-speed AVE trains.
Scenic Views:
The train journey from Malaga to Cadiz offers picturesque views of the Andalusian landscape, including mountains, countryside, and the stunning coastline along the Mediterranean Sea.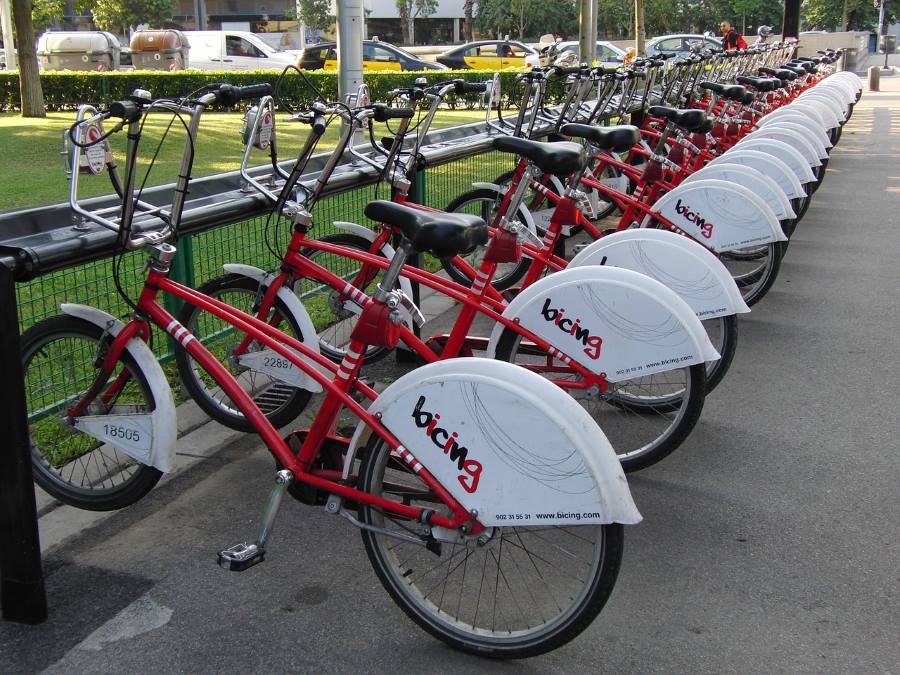 How to get around Cadiz, Spain
Getting around Cadiz is relatively straightforward, as the city is compact and easy to explore on foot. Here are some of the main transportation options for getting around Cadiz:
Walking: Cadiz's historic city center is best explored on foot. The city's narrow streets, historic architecture, and scenic waterfront promenades are all within walking distance. Most of the major attractions, shops, restaurants, and bars are concentrated in the pedestrian-friendly old town.
Bicycles: Biking is an excellent way to explore Cadiz, and you can rent bicycles from various rental shops in the city. Cadiz has bike lanes and a relatively flat terrain, making it bike-friendly. It's a great way to cover more ground and explore areas outside the city center.
Check out the Bici website here for rental details.
Public Transportation:
Buses: Cadiz has a public bus system that serves the city and its surrounding areas. You can use buses to reach destinations that are farther from the city center. Look for information on routes and schedules at bus stops or online. Check out their website at Transportes Urbanos de Cádiz (TUCA)
Cercanías Trains: The Cercanías commuter train network connects Cadiz with nearby towns and cities, making it a convenient option for regional travel. The train station in Cadiz is Estación de Cercanías Cadiz.
Website: Renfe Cercanías
Taxis: Taxis are readily available in Cadiz and can be hailed on the street or found at designated taxi stands. You can also call a taxi service to arrange a pick-up. Taxis are a convenient option if you need to reach a specific destination quickly.
Car Rentals: While having a car is not necessary for exploring Cadiz itself, if you plan to explore the surrounding regions or visit nearby beaches and attractions, you can rent a car from one of the rental agencies in the city.
Tourist Train: Cadiz offers a tourist train that provides guided tours of the city. It's a convenient way to see the main sights and learn about Cadiz's history and culture.
Check out the Cadiz tourism site for details on the tourist train Cadiz Tourism – Official Website
Ferries: Cadiz is a port city, and you can take ferries to nearby destinations like Rota or El Puerto de Santa Maria. Ferries are a unique way to explore the coast and nearby islands.
Parking: If you do have a car, be aware that parking in the city center can be challenging, and many areas are restricted to residents. Look for public parking garages or designated parking areas.
In summary, Cadiz is a walkable city, and most of its attractions are accessible on foot. However, if you need to travel farther or explore nearby towns, you can use public transportation, rent a bicycle, or take advantage of taxis and rental cars. Cadiz's compact size makes it easy to get around and enjoy its beautiful scenery and historic sites.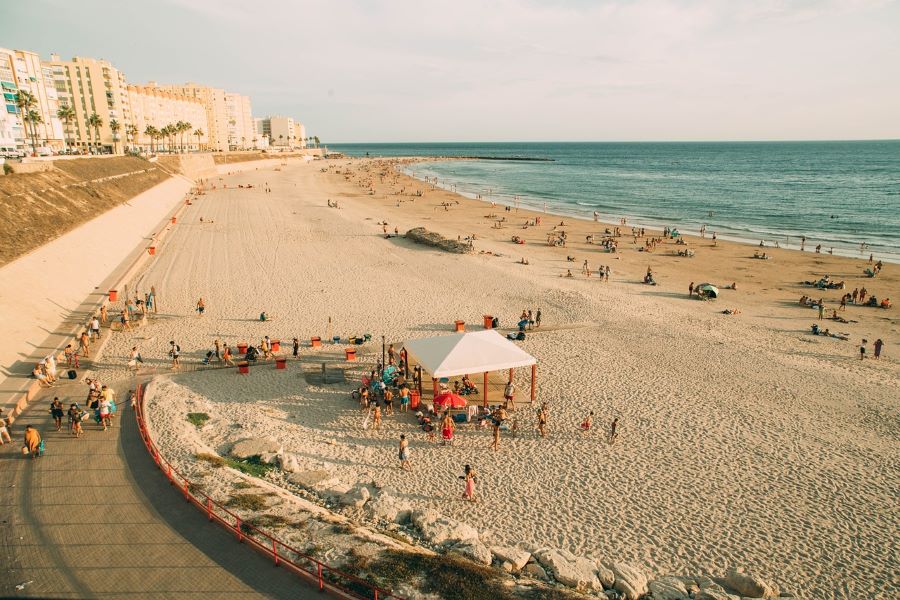 Weather and best time to visit Cadiz, Spain
The best time to visit Cadiz, Spain, is during the spring (March to May) and autumn (September to November) when the weather is pleasant and mild.
Spring: Spring brings comfortable temperatures ranging from 15°C to 20°C (59°F to 68°F), making it ideal for sightseeing and outdoor activities. The city blooms with colorful flowers, and the beaches become inviting.
Autumn: Autumn offers similar pleasant weather, with temperatures ranging from 17°C to 24°C (63°F to 75°F). It's a great time to explore Cadiz without the crowds of summer.
Summer: Summer (June to August) can be hot and crowded, with temperatures often exceeding 30°C (86°F). While the beaches are popular, it's advisable to prepare for high temperatures and book accommodations well in advance.
Winter: Winter (December to February) in Cadiz is mild, with temperatures averaging between 12°C and 17°C (54°F and 63°F). While it's not as cold as some other parts of Europe, it can be a bit rainy and less crowded, making it a quieter time to visit.
Ultimately, the best time to visit Cadiz depends on your preferences. If you enjoy warm weather and lively beach scenes, summer is a good choice. However, for a more comfortable and less crowded experience, spring and autumn are the optimal seasons to explore this charming Spanish city.
Check out these posts to visiting Cadiz, Spain
Once you have arrived, you'll want to go out and explore Cadiz. Check out our posts to visiting the city, food venues, beaches and all Cadiz has to offer
Specialty foods and markets of Cadiz, Spain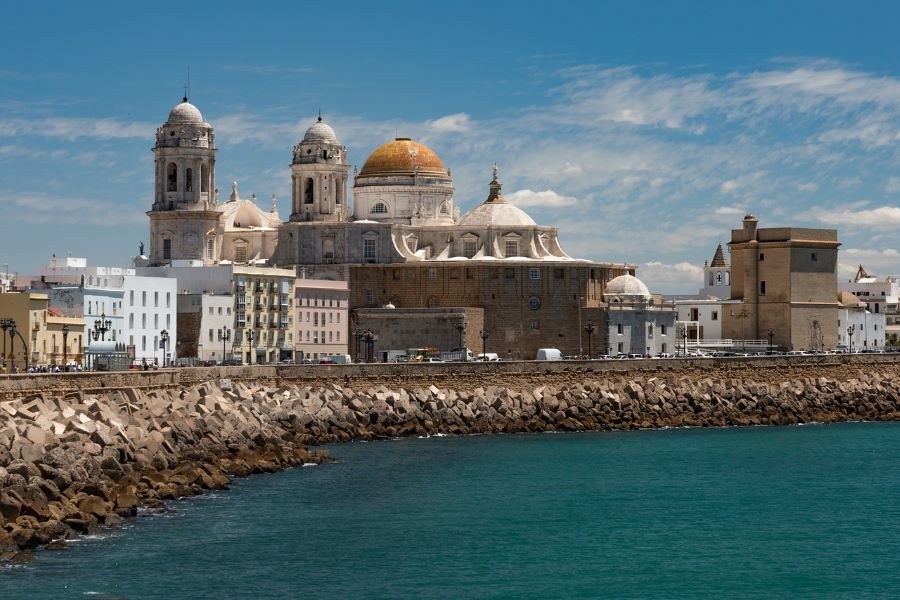 Conclusion on visiting Malaga to Cadiz, Spain
Planning a trip from Malaga to Cadiz, Spain, offers a scenic journey through Andalusia's rich culture and history. Choose from various transportation options, explore historic cities, enjoy beautiful beaches, savor local cuisine, and consider timing your visit to coincide with festivals. Whether by train, car, or foot, this trip promises a memorable experience in the heart of southern Spain.
Thanks for checking out this post on Visit Spain and Mediterranean and hope you come and check out upcoming posts in the near future. Please do bookmark this website for your planning and research.