Unveiling the Mystique: Game of Thrones' Influence on Girona's Enchanting Charm
Girona, Spain, boasts numerous attractions even before considering its distinction as one of HBO's Game of Thrones filming sites. The moment you step into the city's ancient and charming old district of city of Girona, you'll see why some of the historic landmarks were selected in Girona as a filming location becomes immediately apparent.
Whether you're an enthusiast of the series, a sentiment we certainly share, or simply intrigued by medieval architecture, Girona deserves a prominent spot on your agenda. This isn't solely due to the opportunity to explore Game of Thrones filming sites, but also due to the plethora of remarkable sightseeing and dining experiences it offers.
When Game of Thrones was shot in Seville, Spain for season 5, the gorgeous gardens and alcazar palace in Seville were chosen to feature the amazing location for the stunning water gardens of Dorne. ( You can check out my post of Seville and the Game of Thrones post here). Now with the season six, the production crew is starting to stake out scenic locations throughout the Eastern Catalonia coastal areas of Costa Brava. Some of the targeted sites include the scenic medieval city of Girona and the fortified castle of Peniscola which juts out from the seaside resort. Both of these cities are already popular tourist attractions in their own, but with the increase interest of locations used on the Game of Thrones productions, many of the iconic spots chosen will be even more popular visiting spots.
Here are a few highlights of the areas in both destinations worth visiting and checking out the stunning medieval architecture and vistas that may be a part of the Game of Thrones series for Season 6.
Game of Thrones in Girona, Spain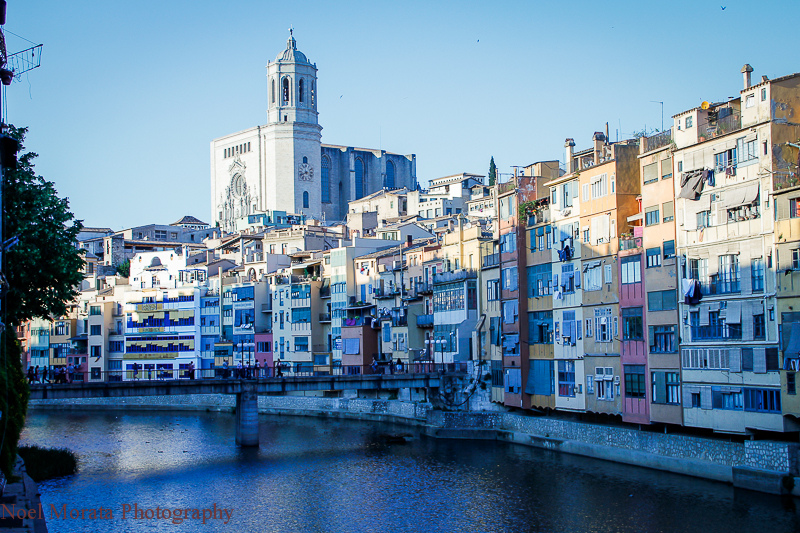 Girona
The historic and medieval areas of old Girona are quite stunning and very well preserved including many of the ramparts, towers, churches and old sections of the city. The City contains a beautiful river, canals and old bridges that span the historic areas and offer magnificent views to the historic districts and medieval architecture. The main attraction and probable location setting for the Game of Thrones series is speculating that the cathedral could be utilized for season 6. There are many gorgeous parts of the medieval cathedral which looks to be the best choice of filming, including the old town with the Jewish area, which is filled with medieval architecture and cobbled streets. Many speculate that both the old town and cathedral are going to be filmed to represent the Citadel, Braavos or Kings Landing with many of the historic alleyways and parts of the medieval old town that was used for filming segment 6 of the series.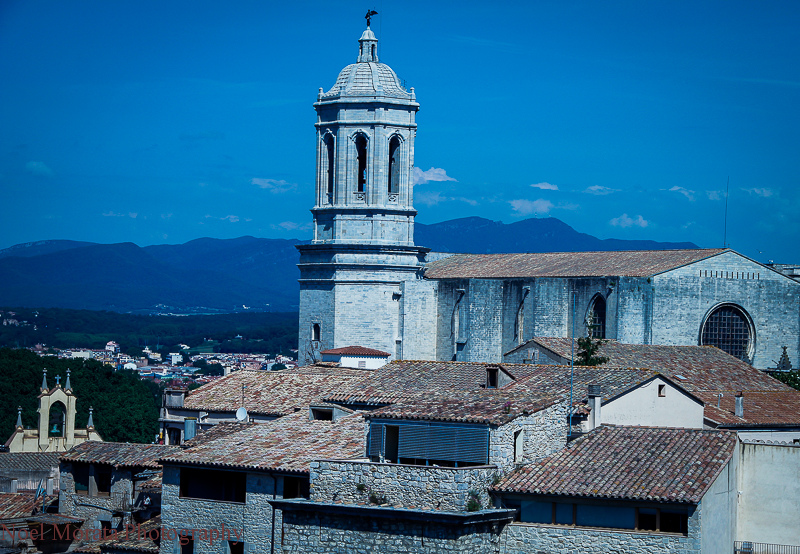 Cathedral interior and altar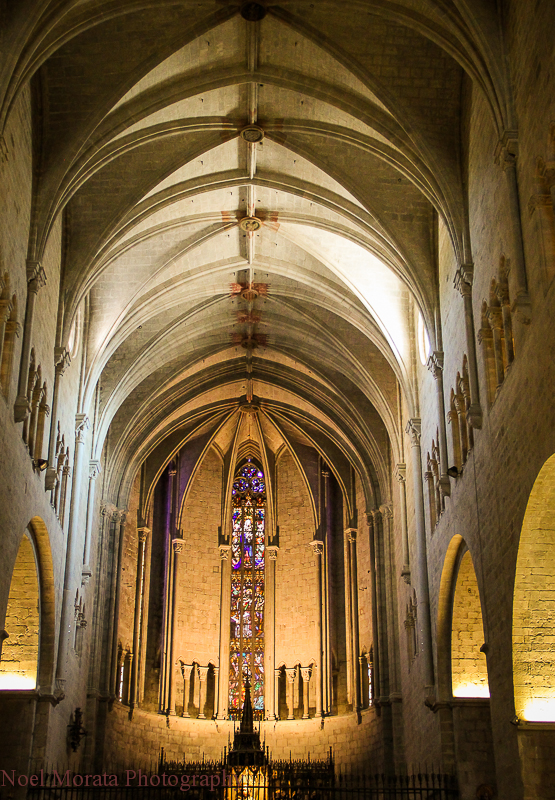 Medieval details in Girona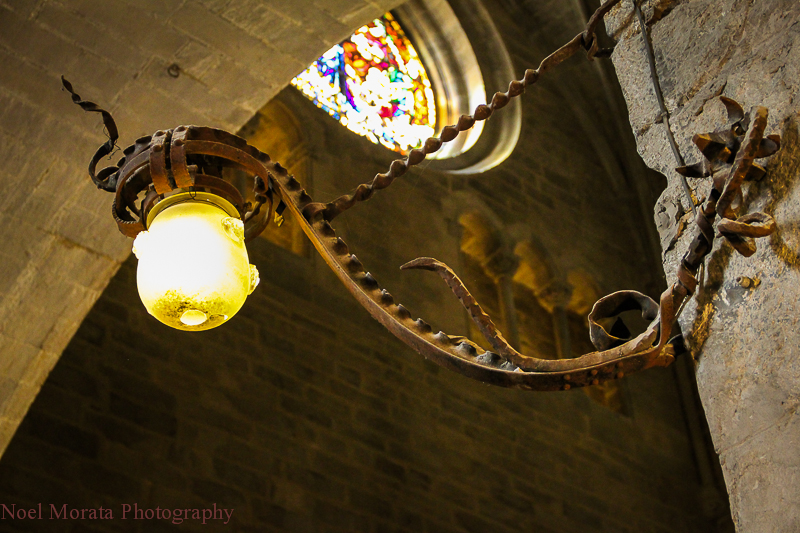 The ornate cloisters of the Cathedral at Girona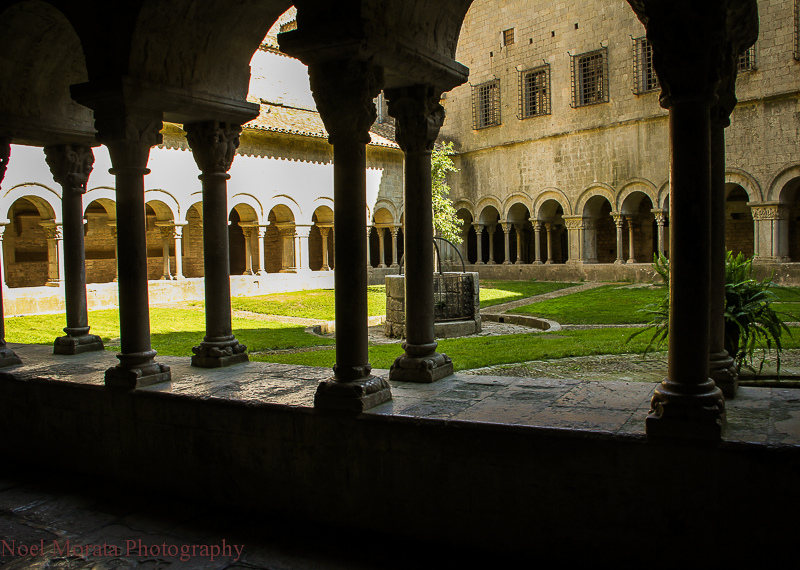 Column details of the cloister at Girona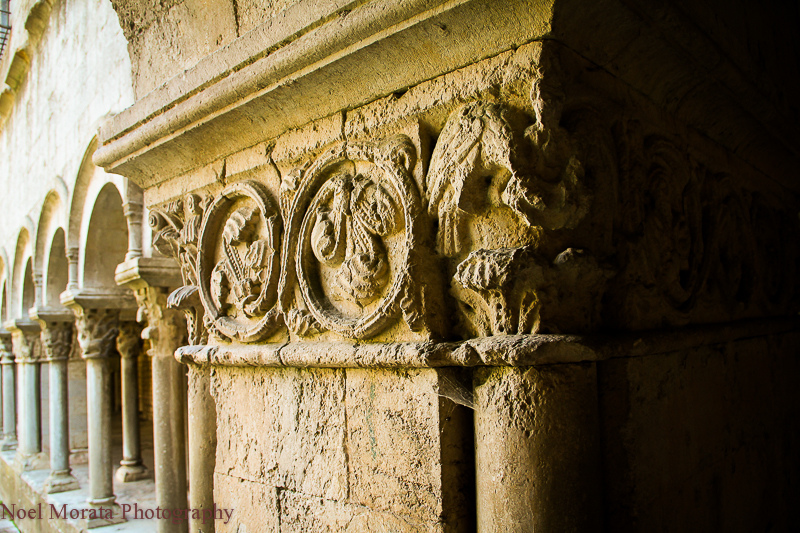 The views from the different ramparts and towers of Girona are beautiful were also be featured into the filming with natural views to the landscape and scenic countryside.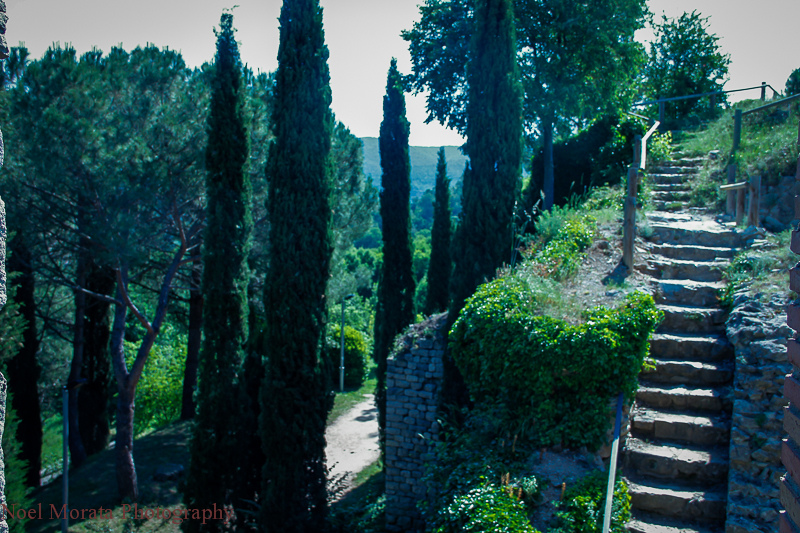 Scouting crews had been seen investigating scenic areas of the coastline and perhaps may utilize some of the beautiful views of the Costa Brava region and more of the medieval ruins or fortresses located throughout the region. If your a die hard Game of Thrones fan, look out for these locations for season 6 and maybe you'll recognize a few of these images on this post. Better yet, go and visit Girona and walk around the medieval areas and Cathedral of the city and you will really get a nice vibe of why this city was chosen as a new film location for the series.
You can find out more details about exploring Girona and Costa Brava here for what to do and see in the region.
Weather and best time to visit Girona, Spain
Girona, Spain, experiences a Mediterranean climate with mild, wet winters and hot, dry summers. The best time to visit Girona depends on your preferences for weather and activities. Here's a breakdown of the seasons:
Spring (March to May): Spring is a popular time to visit Girona as the weather is pleasantly mild. Temperatures range from around 10°C to 20°C (50°F to 68°F), and you can enjoy blooming flowers and green landscapes. It's a great time for outdoor activities, exploring the historic city, and enjoying the local culture.
Summer (June to August): Summer in Girona is hot and dry, with temperatures ranging from 20°C to 30°C (68°F to 86°F) or higher. It's the peak tourist season due to the warm weather and school holidays. However, be prepared for crowds and higher accommodation prices. This is the perfect time for enjoying outdoor events, festivals, and dining at open-air restaurants.
Autumn (September to November): Autumn is another pleasant time to visit Girona, with mild temperatures similar to those in spring. It's less crowded compared to summer, making it a great time for exploring the city's attractions without the hustle and bustle. The temperatures range from around 15°C to 25°C (59°F to 77°F).
Winter (December to February): Winters in Girona are relatively mild compared to other parts of Europe, but it can still get chilly, especially in the evenings. Temperatures range from around 5°C to 15°C (41°F to 59°F). While winter is the least crowded time, some attractions and businesses might have reduced hours. However, if you're interested in a quieter experience and lower prices, this could be the time for you.
Ultimately, the best time to visit Girona depends on your preferences for weather and the type of experience you're seeking. If you enjoy warm weather and vibrant festivals, summer might be the right choice. If you prefer milder temperatures and fewer crowds, spring and autumn would be ideal. For a quieter and potentially more budget-friendly trip, winter could be suitable.
Thanks for visiting today and checking out this post on Game of Thrones in Spain, hopefully some of these places in Spain will inspire you to visit the region of Catalonia. If you enjoyed the images and post, could you please share it with any of the social media buttons located around the post. What do you think, would you visit Costa Brava if your a Game of Thrones fan?
If you like what you see, come and check out my other social media channels for more updates, including Instagram, Pinterest and Twitter.
Thanks for checking out Visiting Spain and Mediterranean today and happy travels~