Malaga to Cordoba day trip: cool travel options to enjoy a fun excursion to this historic city
A Malaga to Cordoba tour is a fun and relatively easy day trip but will definitely be a long road trip depending on which travel options you decide to take. Cordoba city is approximately 156 Kilometers or 97 miles and takes about 1.5 to 2 hours by car going directly to this historic city.
Experiencing a day trip from Malaga to Cordoba offers a wonderful opportunity to explore the rich and diverse cultural heritage of southern Spain. This journey takes you from the sun-soaked Mediterranean coast of Malaga to the historic city of Cordoba, known for its captivating blend of Moorish, Jewish, and Christian influences.
As you depart from Malaga, you'll pass through picturesque landscapes with rolling hills, olive groves, and charming little156 Andalusian villages. The road trip promises a captivating blend of natural beauty and cultural exploration, with numerous hidden gems to discover along the way.
In Cordoba, you'll find the iconic Mezquita-Catedral, a stunning mosque-turned-cathedral that reflects the city's history as a center of Moorish Spain. The city's narrow streets, flower-filled patios, and vibrant culinary scene make it a captivating destination for history enthusiasts, art lovers, and foodies alike.
This road trip from Malaga to Cordoba is a journey through time and tradition, offering a glimpse into the rich tapestry of Andalusian culture and history. So, buckle up, hit the road, and get ready for an adventure that promises unforgettable experiences at every turn.
We explain the many travel options you can take to visit Cordoba city for a day trip or longer if you decide to extend your visit.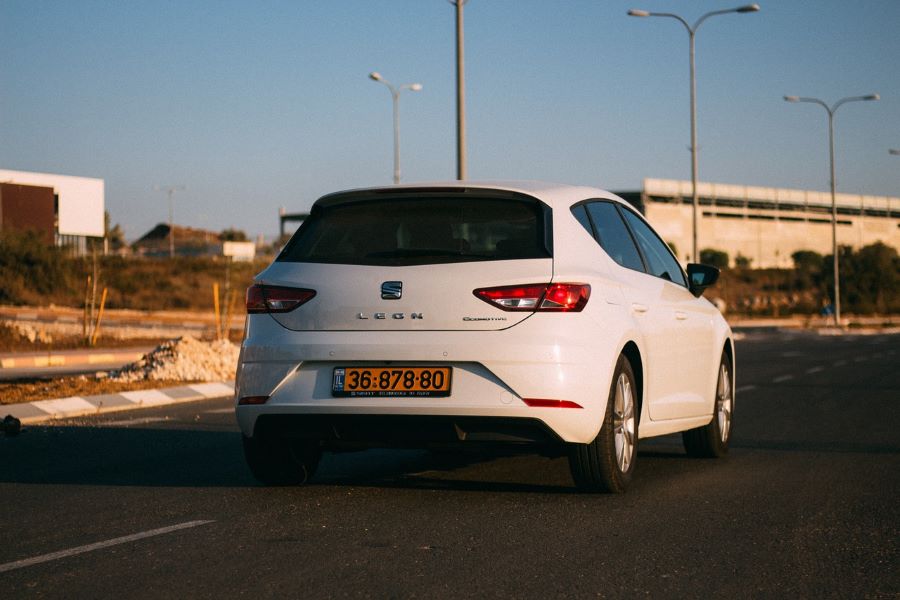 Transportation options between Malaga City to Cordoba
Traveling between Malaga City and Cordoba offers several transportation options, each with its advantages. Here are the primary ways to make the journey:
By Car: Renting a car provides flexibility and convenience and probably the fastest option and allows you to stop and go as you please.. The journey typically takes around 1.5 to 2 hours via the A-45 highway. The route is well-marked, and you can explore scenic spots along the way. Be sure to check traffic and parking options in Cordoba.
By Train: Spain's high-speed AVE trains connect Malaga and Cordoba, making it a quick and comfortable option. The journey takes approximately 50 minutes to 1 hour. Trains depart from Malaga's Maria Zambrano Station and arrive at Cordoba's central train station. It's advisable to book tickets in advance, especially during peak travel times.
By Bus: Several bus companies operate services between Malaga and Cordoba. The journey takes around 2.5 to 3 hours by bus. Bus stations in Malaga and Cordoba are well-connected to their respective city centers. Check schedules and book tickets ahead of time for convenience.
By Tour: Some tour companies offer guided day trips from Malaga to Cordoba. These tours often include transportation, guided visits to key attractions like the Mezquita-Catedral, and free time to explore the city. It's a hassle-free way to experience Cordoba's highlights.
Choose the option that best suits your preferences, schedule, and travel style. The train is typically the quickest and most convenient way to get from Malaga City to Cordoba, while driving allows for flexibility and exploration along the route.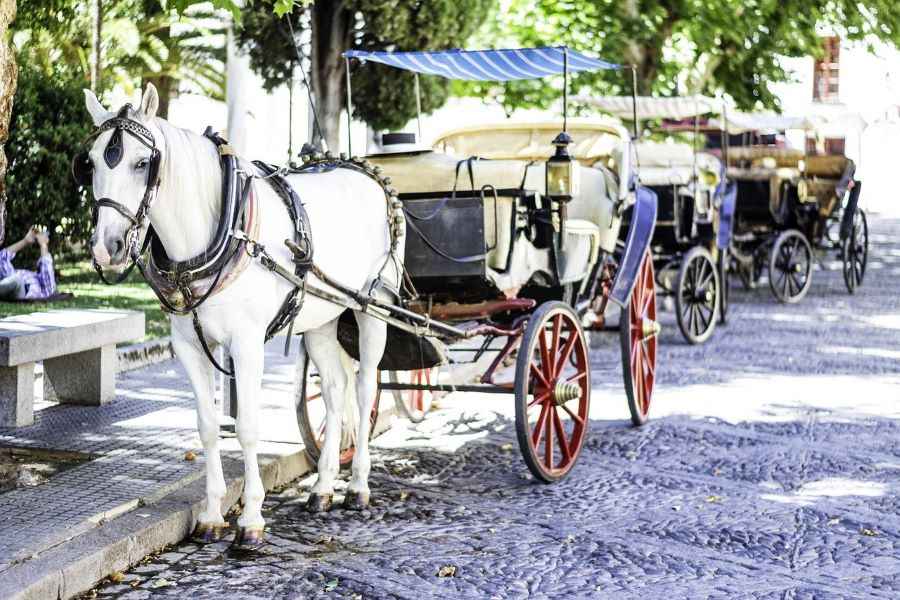 How to get around Cordoba once you have arrived.
Once you have arrived in Cordoba, there are several convenient ways to get around the city and explore its attractions. I found that walking around the easiest option while taking public transportation or even horse carriages a fun alternative to traveling around the city.
Walking: Cordoba's historic city center is compact and pedestrian-friendly, making it ideal for exploring on foot. Most of the major attractions, including the Mezquita-Catedral, Alcazar of the Christian Monarchs, and the Jewish Quarter (Judería), are within walking distance of each other. Strolling through the narrow streets and picturesque patios is a great way to soak in the city's ambiance.
Bicycles: Cordoba offers a bike-sharing program known as "Cordoba Ecotaxis." You can rent bicycles from various stations throughout the city. Biking is a pleasant way to explore Cordoba, especially along the scenic Guadalquivir River.
Taxis: Taxis are readily available in Cordoba and are a convenient mode of transportation, particularly for reaching destinations that may be a bit farther from the city center. You can easily find taxis at designated taxi stands or hail one on the street.
Public Buses: Cordoba has an efficient public bus system operated by Aucorsa. You can use buses to access various parts of the city and its suburbs. Bus routes and schedules are well-marked, and tickets can be purchased onboard or at kiosks.
Tourist Bus: Cordoba offers hop-on-hop-off tourist buses that provide guided tours of the city's major landmarks. These buses are an excellent way to get an overview of Cordoba's attractions and allow you to explore at your own pace.
Horse-Drawn Carriages: For a unique and leisurely way to see the city, consider taking a horse-drawn carriage ride through Cordoba's historic streets. It's a charming experience, particularly in the evening when the city is beautifully illuminated.Electric
Scooters: Electric scooters are available for rent in Cordoba through various scooter-sharing companies. You can use smartphone apps to locate and unlock scooters, making them a convenient option for short trips.
Cordoba's compact size and well-preserved historic center make it easy to explore on foot, but the city also offers diverse transportation options to suit your preferences and travel plans. Whether you're wandering through the historic district or venturing to nearby attractions, you'll find getting around Cordoba to be straightforward and enjoyable.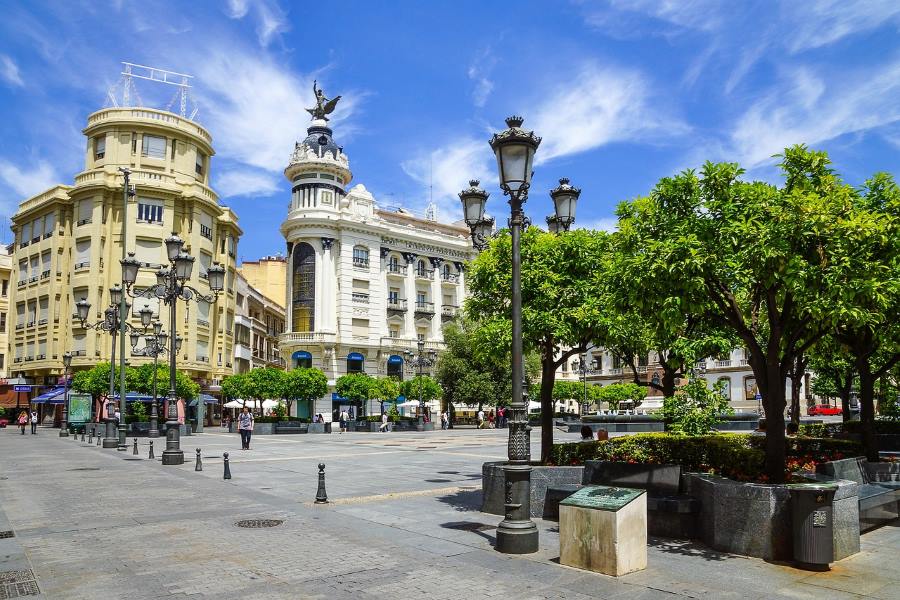 Weather and best time to visit Cordoba, Spain
Cordoba, located in southern Spain, experiences a Mediterranean climate with hot summers and mild winters. The best time to visit Cordoba largely depends on your weather and activity preferences:
Spring (March to May): Spring is one of the best times to visit Cordoba. The weather is pleasantly warm, with temperatures ranging from 15°C to 25°C (59°F to 77°F). The city's famous patios are in full bloom during the Cordoba Patio Festival in May, making it a particularly picturesque time to explore the city.
Fall (September to November): Fall is another great time to visit Cordoba. The temperatures remain comfortable, ranging from 17°C to 28°C (63°F to 82°F). The city is less crowded compared to the summer months, allowing you to enjoy its attractions and outdoor spaces with more ease.
Summer (June to August): Summer in Cordoba can be scorching, with temperatures often exceeding 30°C (86°F) and occasionally reaching well above 40°C (104°F). If you can tolerate the heat, this is the peak tourist season when the city is bustling with visitors. Be prepared for hot weather and consider early morning and late afternoon visits to outdoor attractions.
Winter (December to February): Winters in Cordoba are mild and relatively cool, with daytime temperatures ranging from 11°C to 18°C (52°F to 64°F). While it's not as warm as other seasons, it's still a good time to visit if you prefer milder weather and fewer crowds. The city's historic sites and museums remain open year-round.
Considerations:
Keep in mind that Cordoba can be crowded during major festivals and events, so plan your trip accordingly if you want to participate in these festivities.
If you visit during the hot summer months, be sure to stay hydrated, wear sunscreen, and take breaks in the shade to avoid the intense heat.
Accommodations and prices may vary seasonally, with higher rates during peak tourist months.
In summary, the best time to visit Cordoba for ideal weather and fewer crowds is during the spring and fall months. However, Cordoba's unique cultural events and attractions make it a destination worth considering year-round, as long as you are prepared for the weather conditions of the season you choose.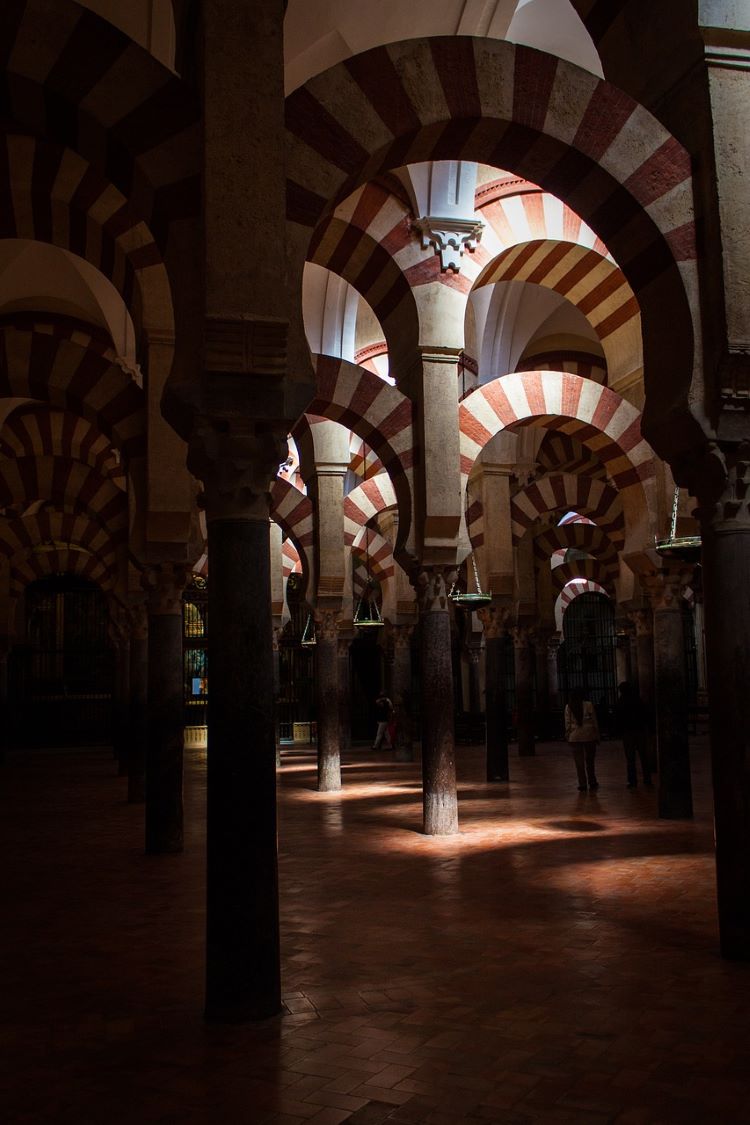 Best places to explore in Cordoba, Spain
Cordoba, Spain, is a city rich in history and culture, but the surrounding region offers a treasure trove of attractions to explore. Here are some of the best places to visit around Cordoba and the surrounding areas outside: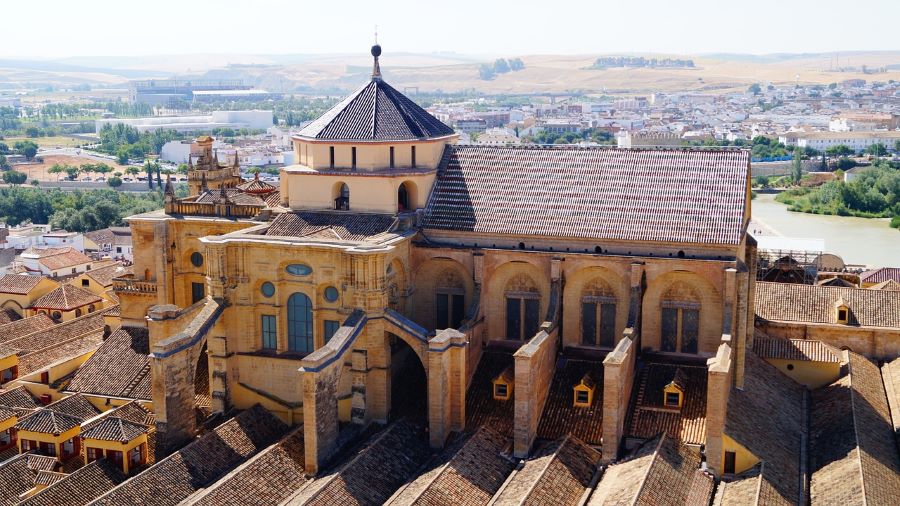 Mezquita-Catedral (Mosque-Cathedral): This iconic monument is Cordoba's most famous attraction. It's a stunning blend of Moorish and Christian architecture, featuring a forest of red and white arches and a Christian cathedral at its center. The Mezquita is a UNESCO World Heritage site.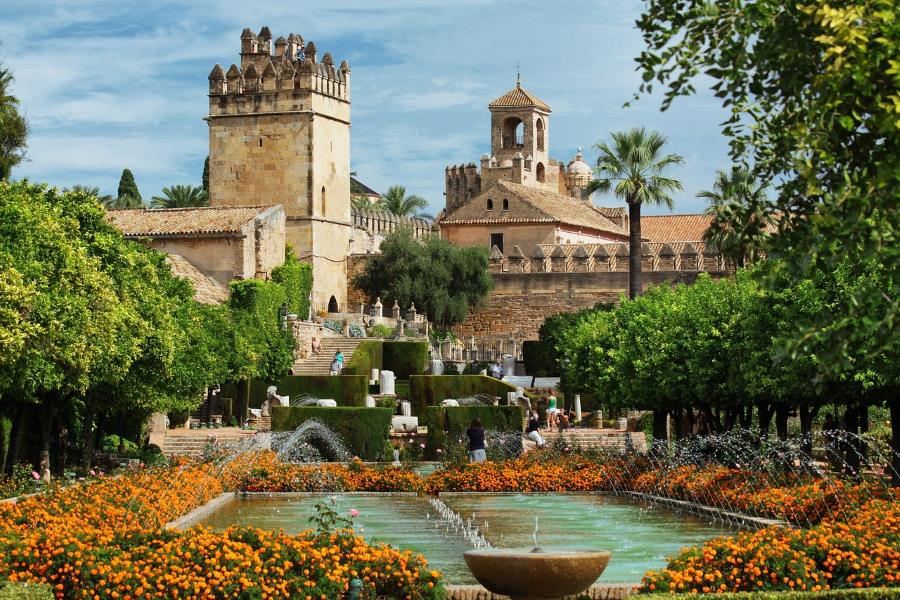 Alcazar of the Christian Monarchs: Explore this historic palace complex with beautiful gardens, courtyards, and impressive architecture. It was once a residence for Isabella I of Castile and Ferdinand II of Aragon.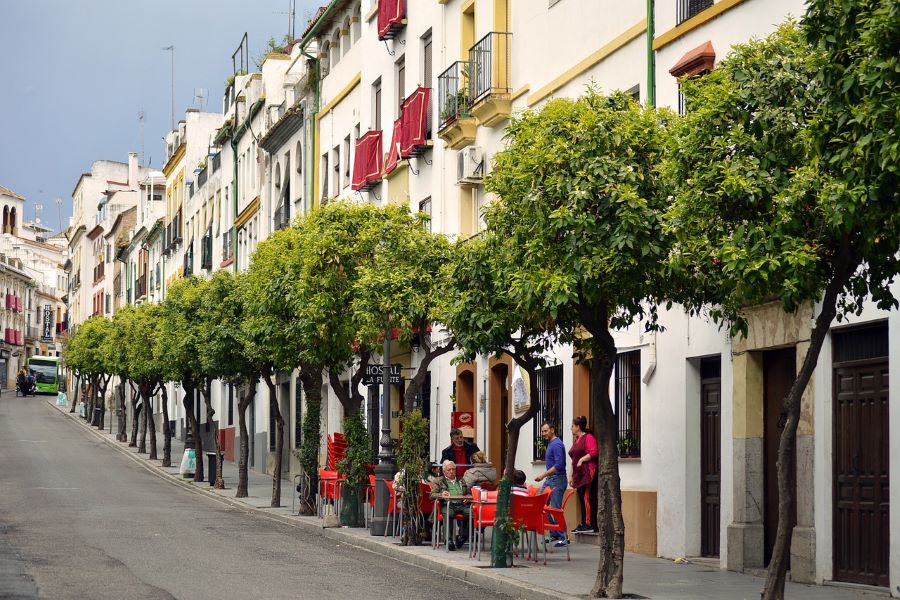 Jewish Quarter (Judería): Wander through the picturesque streets of the Jewish Quarter, characterized by narrow alleys, whitewashed buildings, and charming patios. Don't miss the Synagogue of Cordoba, one of the oldest in Spain.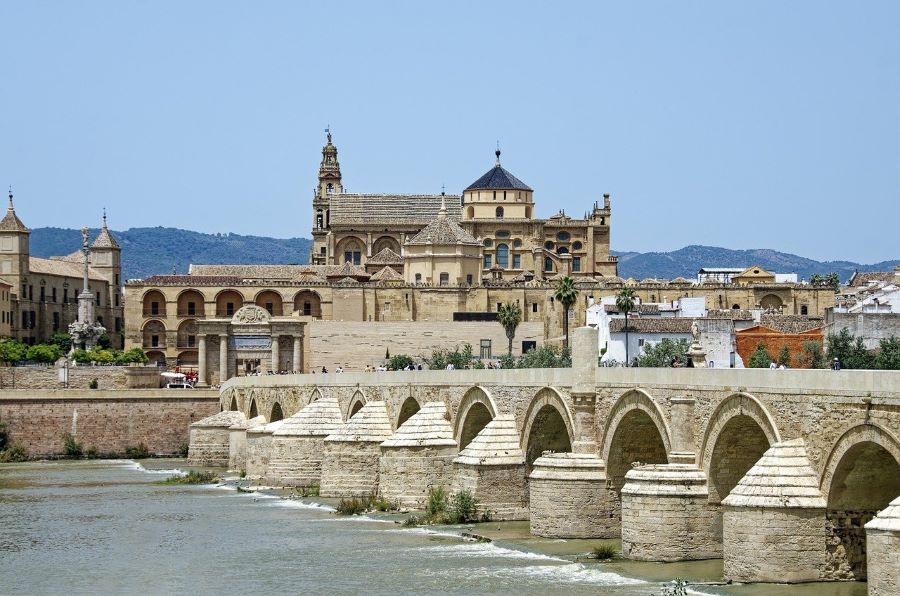 Roman Bridge and Calahorra Tower: Stroll across the Roman Bridge over the Guadalquivir River to reach the Calahorra Tower, which houses the Museum of Al-Andalus Life. The view from the tower offers a beautiful panorama of the city.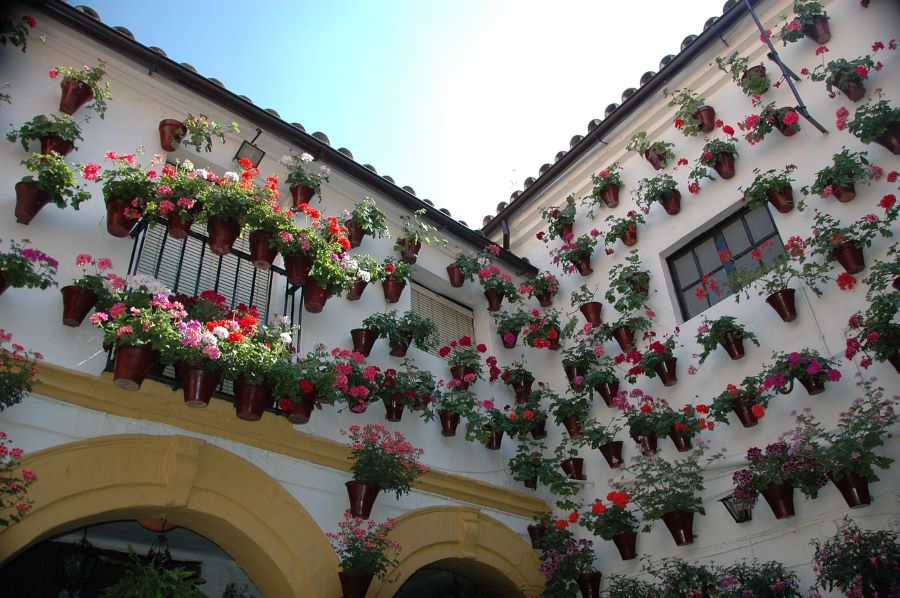 Cordoba's Patios: Cordoba is famous for its colorful patios, particularly during the Cordoba Patio Festival in May. These inner courtyards are adorned with vibrant flowers and are open for public viewing.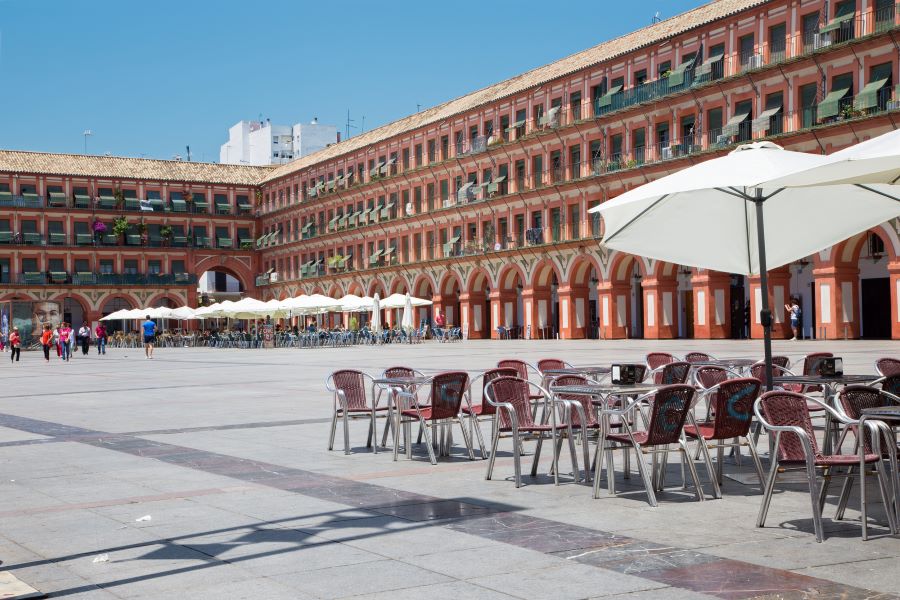 Plaza de la Corredera: This charming square is surrounded by colorful buildings with arcades and is a great place to enjoy a meal or a drink at one of the outdoor cafes.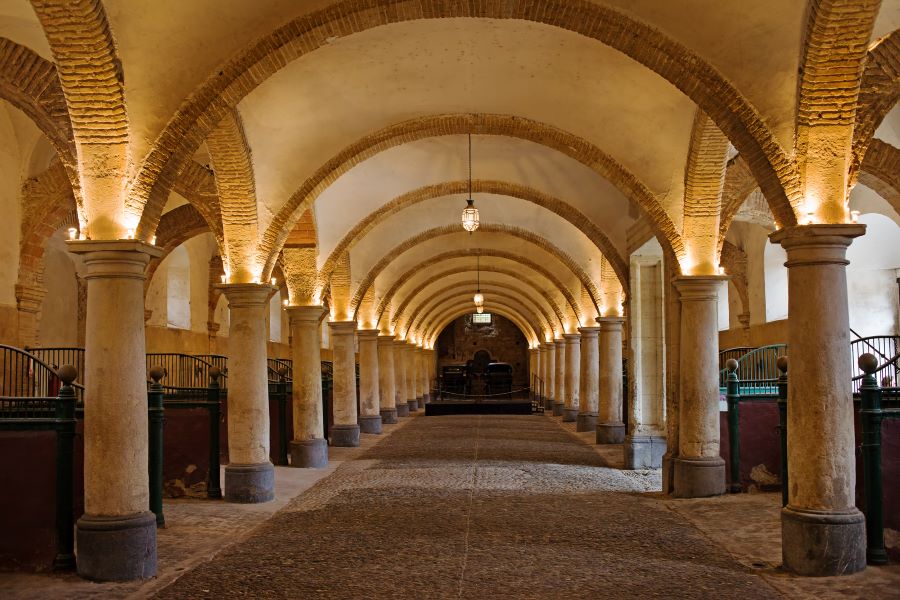 Royal Stables of Cordoba: Horse enthusiasts will appreciate a visit to the Royal Stables, where you can see Andalusian horses and watch equestrian shows.
Cordoba's Markets: Explore the bustling Mercado Victoria, a food market with a wide range of Spanish and international cuisine. For a more traditional experience, visit the Mercado de la Corredera or the Mercado Central de Abastos.
Cordoba's Courtyards Museum: Located in a historic mansion, this museum offers insight into the history and culture of Cordoba's patios and courtyards.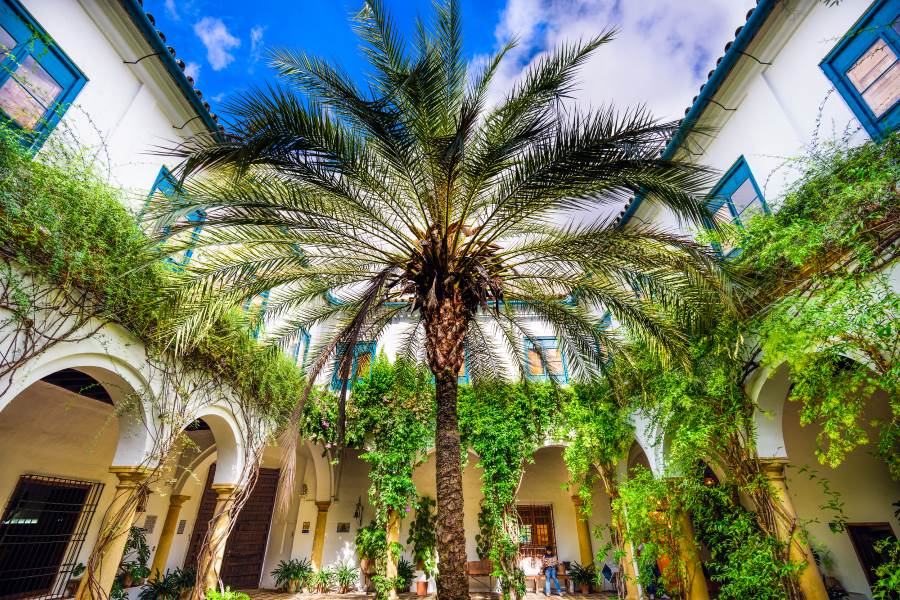 Palacio de Viana: Discover this 14th-century palace with 12 beautiful patios, each with its own unique style and character.
Archaeological Museum of Cordoba: Explore the history of Cordoba through its archaeological artifacts, including Roman and Moorish remains.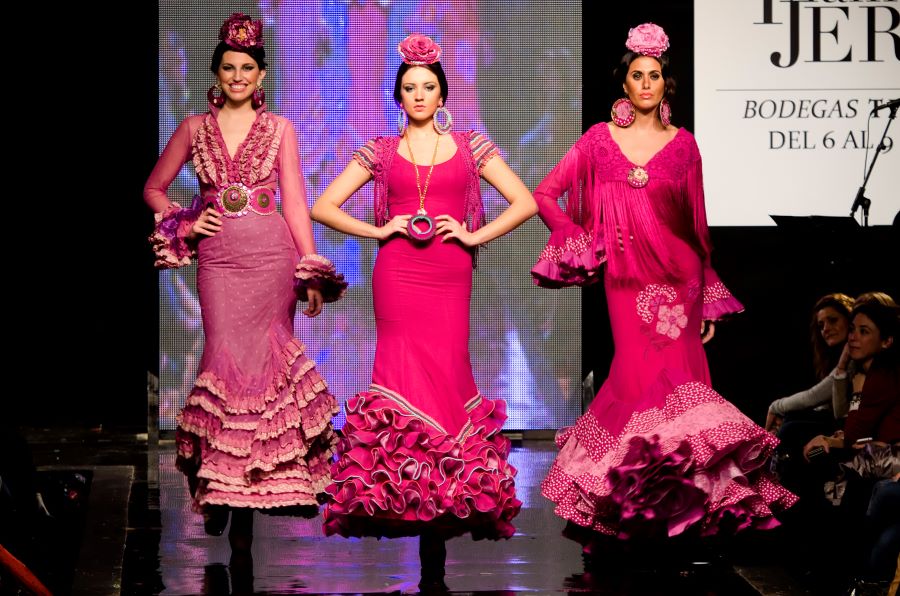 Flamenco Shows: Experience the passion of flamenco by attending a live performance at one of Cordoba's traditional tablaos (flamenco venues).
Cordoba's rich history and architectural marvels make it a captivating destination for history enthusiasts, art lovers, and anyone interested in the cultural heritage of Andalusia. Whether you're exploring its ancient streets or admiring its grand monuments, Cordoba offers a unique and unforgettable experience.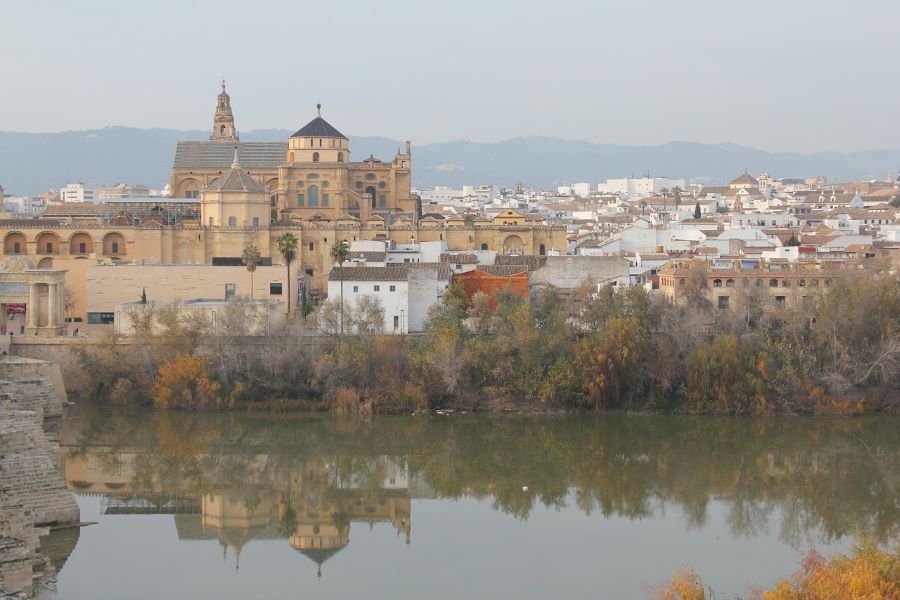 Places to explore aound the Cordoba region
Medina Azahara: Also known as the "Shining City," this archaeological site is located just outside Cordoba and was once a lavish palace-city built by the Caliph Abd-ar-Rahman III. Its well-preserved ruins provide insights into the opulence of Andalusia during the Moorish era.
Sierra de Hornachuelos Natural Park: A short drive from Cordoba, this natural park is known for its lush forests, scenic hiking trails, and the Guadalquivir River. It's an ideal spot for outdoor enthusiasts and nature lovers.
Almodovar del Rio Castle: This striking hilltop castle, situated about 22 kilometers from Cordoba, offers panoramic views of the surrounding countryside. It's a picturesque place to explore and learn about medieval history.
Montilla and Moriles Wine Region: Cordoba is surrounded by wine country, and a visit to Montilla and Moriles offers the chance to taste fine sherry wines and explore historic bodegas (wineries).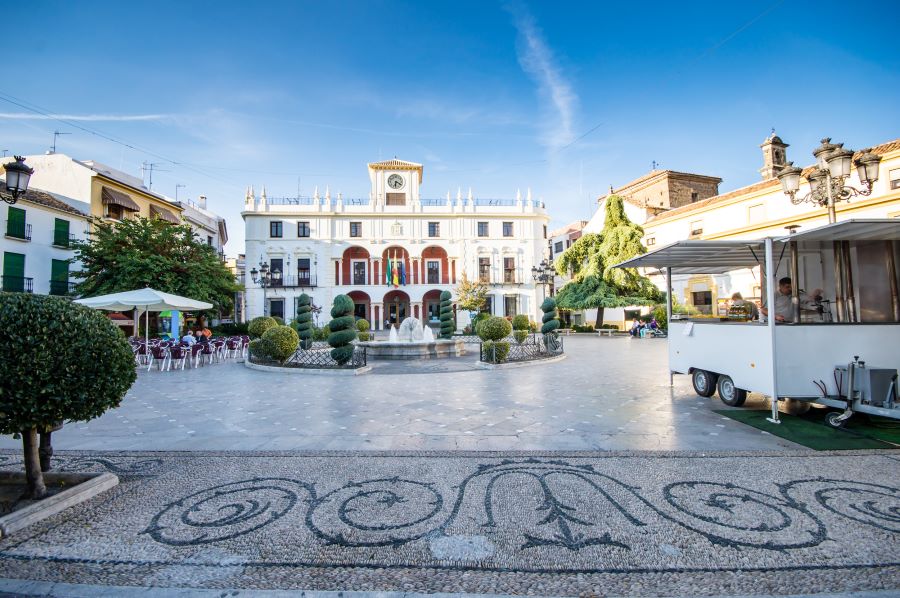 Priego de Cordoba: Known for its Baroque architecture and beautiful churches, Priego de Cordoba is a charming town nestled in the Sierras Subbéticas Natural Park. Don't miss the Barrio de la Villa, a historic neighborhood known for its narrow streets and lovely patios.
Carmona: Located to the northwest of Cordoba, Carmona is a picturesque town with a rich history. Its historic center is filled with well-preserved Moorish and Roman architecture, including an ancient Roman necropolis.
Baena: This town is famous for its olive oil production and offers a chance to learn about the olive oil-making process through guided tours of local olive mills. The town also has a historic center with interesting churches and monuments.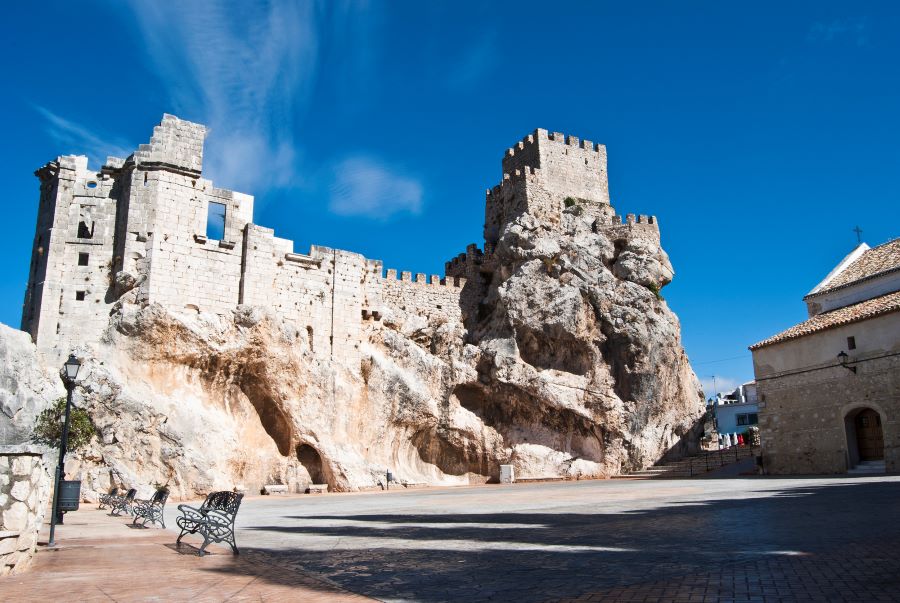 Zuheros: Nestled in the Sierras Subbéticas Natural Park, Zuheros is known for its stunning limestone cliffs, picturesque village, and the Cueva de los Murciélagos (Cave of Bats), featuring impressive cave formations.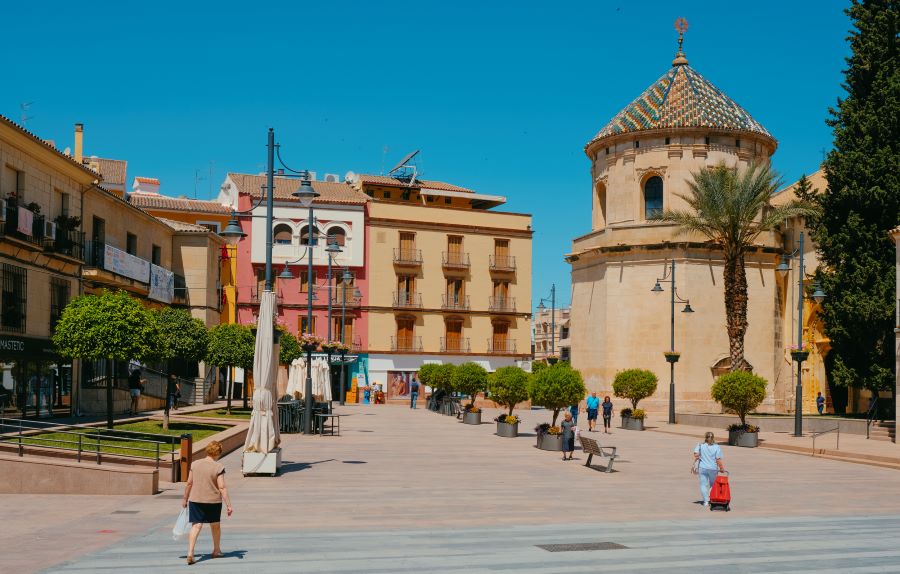 Lucena: Explore this town's Jewish quarter, historic churches, and the Castillo del Moral, a castle with roots in the 13th century.
Espejo: This small village is famous for its Moorish castle, Castillo de Espejo, and the stunning Mirador de la Mora.
These destinations offer a diverse range of experiences, from historical and cultural exploration to natural beauty and outdoor activities, all within a relatively short drive from Cordoba. Each place has its own unique charm and history, making them worthwhile additions to your itinerary when visiting Cordoba and its surroundings.
Popular and local places to eat in Cordoba: 12 places to choose from

Cordoba is known for its delicious cuisine, influenced by Andalusian traditions and flavors. Here are some local and popular places to eat in and around Cordoba:
Taberna Salinas: This cozy and traditional tavern is famous for its salmorejo, a cold tomato and bread soup. It's a must-visit for authentic Cordoban flavors and tapas.
Bodegas Campos: Located in the heart of Cordoba, this historic restaurant offers a blend of traditional and modern Andalusian dishes. Try the rabo de toro (oxtail) and other local specialties.
Bar Santos: Known for its flamenquín, a Cordoban specialty of breaded and fried pork or ham, Bar Santos is a popular spot for casual dining.
Casa Pepe de la Judería: Situated in the Jewish Quarter, this restaurant serves Andalusian cuisine with a focus on fresh ingredients and traditional recipes. Don't miss the local wines.
El Churrasco: If you're in the mood for grilled meats, El Churrasco is the place to go. The restaurant offers a selection of succulent steaks and a cozy atmosphere.
La Taberna del Río: This riverside restaurant offers picturesque views of the Guadalquivir River. It's an excellent spot for seafood dishes and a relaxing meal on the terrace.
Taberna El Capricho: A popular choice for tapas, El Capricho offers a variety of small dishes, including local cheeses and cured meats, served in a rustic setting.
Casa Rubio: Located near the Mezquita, Casa Rubio specializes in traditional Cordoban dishes like salmorejo, flamenquín, and berenjenas con miel (fried eggplant with honey).
Casa Paco: Known for its traditional Cordoban stews, Casa Paco is a family-run restaurant that offers hearty and flavorful Andalusian dishes.
Mercado Victoria: This gourmet food market in Cordoba offers a wide range of culinary options, from traditional Spanish dishes to international cuisines. It's a great place to sample a variety of flavors.
Taberna Sociedad Plateros de María Auxiliadora: A local favorite for tapas, this historic tavern offers a cozy and authentic atmosphere. Try their assortment of tapas, from jamón serrano to marinated fish.
El Alma del Genio: For a contemporary twist on Cordoban cuisine, El Alma del Genio combines traditional flavors with modern presentations, making it an excellent choice for a special dining experience.
More inside tips on taking a day trip from Malaga to Cordoba, Spain
Taking a day trip from Malaga to Cordoba is a fantastic way to explore the historical and cultural treasures of both cities. Here are some inside tips to make the most of your day trip:
Early Start: Start your day trip early to maximize your time in Cordoba. The high-speed AVE train from Malaga to Cordoba takes about 50 minutes, so aim for an early morning departure.
Train Tickets: Book your train tickets in advance, especially during peak tourist seasons or holidays, to secure your preferred departure times. You can purchase tickets online or at Malaga's Maria Zambrano Train Station.
Tourist Information: Visit the Cordoba Tourist Information Center located near the train station upon your arrival. They can provide maps, city guides, and updated information about special events or exhibitions happening in Cordoba.
Mezquita Tickets: The Mezquita-Catedral is Cordoba's highlight. Consider purchasing tickets online in advance to skip the often long lines at the entrance. Some tours also offer skip-the-line access and guided visits.
Guided Tours: To gain deeper insights into Cordoba's history and culture, join a guided tour. Knowledgeable guides can provide context and stories about the city's attractions.
Explore the Jewish Quarter: Take time to wander through the Jewish Quarter's narrow streets, picturesque patios, and charming shops. Stop at local cafés for a taste of Cordoba's culinary delights.
Alcazar: Visit the Alcazar of the Christian Monarchs early in the day to avoid crowds. The gardens are particularly beautiful and tranquil.
Lunch: Savor Cordoban cuisine at one of the city's traditional restaurants. Try local dishes like salmorejo (cold tomato soup) and flamenquín (fried pork or ham).
Siesta: Keep in mind that many shops and smaller businesses in Cordoba may close for siesta (afternoon rest), usually from 2:00 PM to 5:00 PM. Plan your activities around this schedule.
Evening Stroll: Cordoba comes to life in the evening. After your siesta or leisurely lunch, explore the city's streets, squares, and monuments as the temperature cools down and the city lights up.
Local Events: Check if there are any local events, festivals, or performances happening during your visit. Cordoba often hosts cultural events that showcase Andalusian traditions.
Souvenirs: Purchase unique souvenirs such as handcrafted ceramics, leather goods, and traditional Cordoban products from local shops and markets.
Return Journey: Plan your return journey to Malaga well in advance to ensure you catch your train. Cordoba's train station is easily accessible from the city center.
A day trip from Malaga to Cordoba is a whirlwind of history, culture, and gastronomy. By following these tips and planning your itinerary strategically, you can make the most of your visit and create lasting memories of both cities.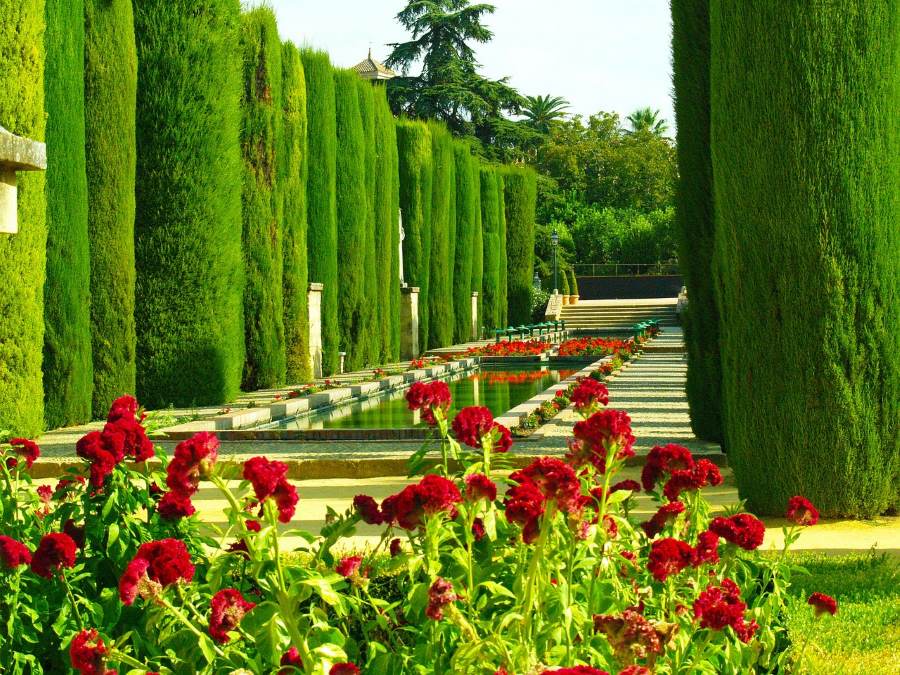 Check these other posts visiting Cordoba, Spain
Day trip from Seville to Cordoba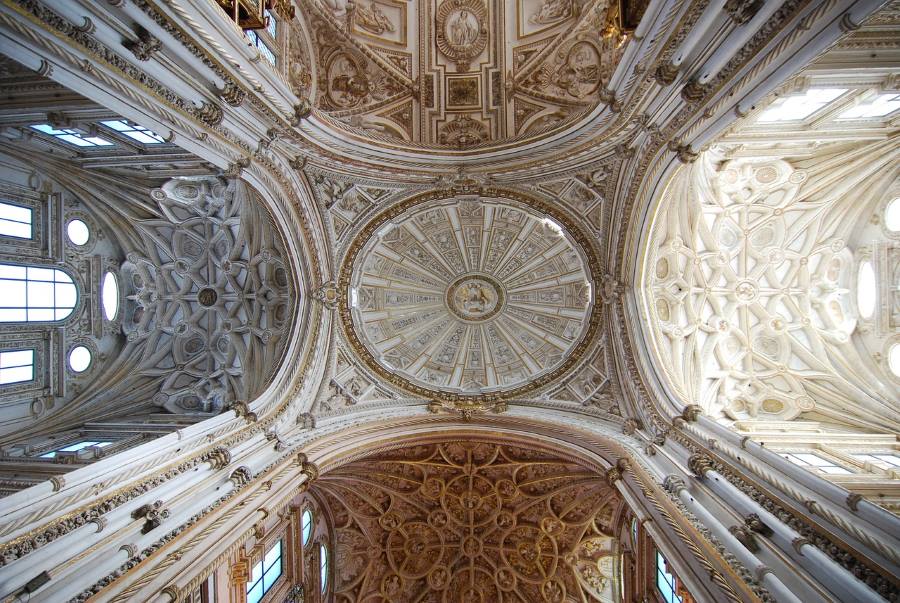 Conclusion on a day trip from Malaga to Cordoba, Spain
A day trip from Malaga to Cordoba, Spain, offers a whirlwind exploration of Andalusian culture and history. Starting with an early morning AVE train ride, you'll arrive in Cordoba ready to discover its iconic attractions. The Mezquita-Catedral, a stunning blend of Moorish and Christian architecture, stands as a highlight, while the Alcazar's gardens provide a tranquil escape. Wandering through the Jewish Quarter's narrow streets and patios immerses you in Cordoba's charm. As the day transitions into evening, the city comes alive, enticing you to explore its illuminated streets.
While a single day only scratches the surface of Cordoba's treasures, it leaves a lasting impression of its rich cultural tapestry. As you return to Malaga, you carry with you the echoes of Cordoba's history and a newfound appreciation for this remarkable Spanish city, ready to continue your journey through the wonders of Andalusia.