Cordoba to Granada day trip: historic and cultural treasures visiting the Alhambra and other treasures
If you are exploring the Andalusian region and exploring Cordoba then a visit to Granada makes an easy day trip or longer depending on how much time you can schedule for this road trip. The distance from Cordoba to Granada in Spain is approximately 166 kilometers (about 103 miles) when traveling by road. The journey typically takes around 1.5 to 2 hours by car, depending on traffic and the specific route you take. Both cities are well-connected, and there are also options for traveling between them by train or bus or by rental car if you are visiting a variety of areas and have the flexibility to start and stop at various places you choose.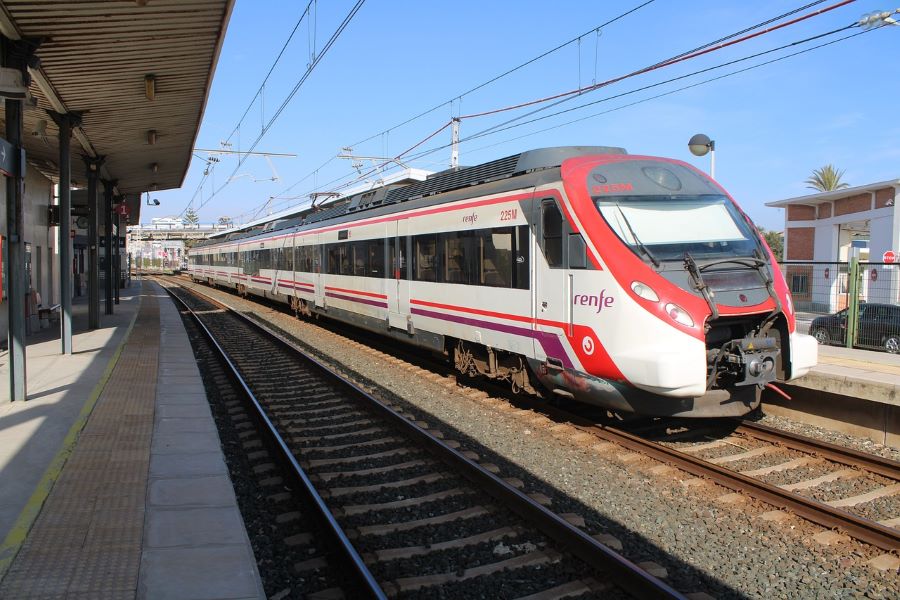 Transportation options traveling from Cordoba to Granada city
Traveling from Cordoba to Granada offers several convenient transportation options:
Train: The train is a popular and efficient way to travel between Cordoba and Granada. Both cities have well-connected train stations. The journey takes approximately 2 to 2.5 hours, and you can choose between standard and high-speed AVE trains. Be sure to check the train schedules and book your tickets in advance, especially during peak travel times.
Bus: Several bus companies operate services between Cordoba and Granada. The bus journey takes around 2.5 to 3.5 hours, depending on the route and stops. Buses are a cost-effective option, and you can find various departure times throughout the day.
Car Rental: Renting a car provides flexibility, especially if you plan to explore other areas in the region. The drive between Cordoba and Granada takes approximately 2 hours via the A-45 highway. Keep in mind that parking in Granada can be challenging, so consider your parking options in advance.
Private Transfers: Private transfer services are available and can be convenient if you prefer a more personalized and comfortable journey. You can arrange a private car or van to transport you directly from Cordoba to Granada.
Combination of Train and Bus: If you're looking for a budget-friendly option, you can take a train from Cordoba to Antequera Santa Ana station and then transfer to a bus to Granada. This option may take longer than a direct train or bus but can be more economical.
When choosing your transportation method, consider factors such as travel time, convenience, budget, and your preferred travel experience. The train and bus options are the most commonly used for traveling between Cordoba and Granada, offering a range of schedules to suit your itinerary.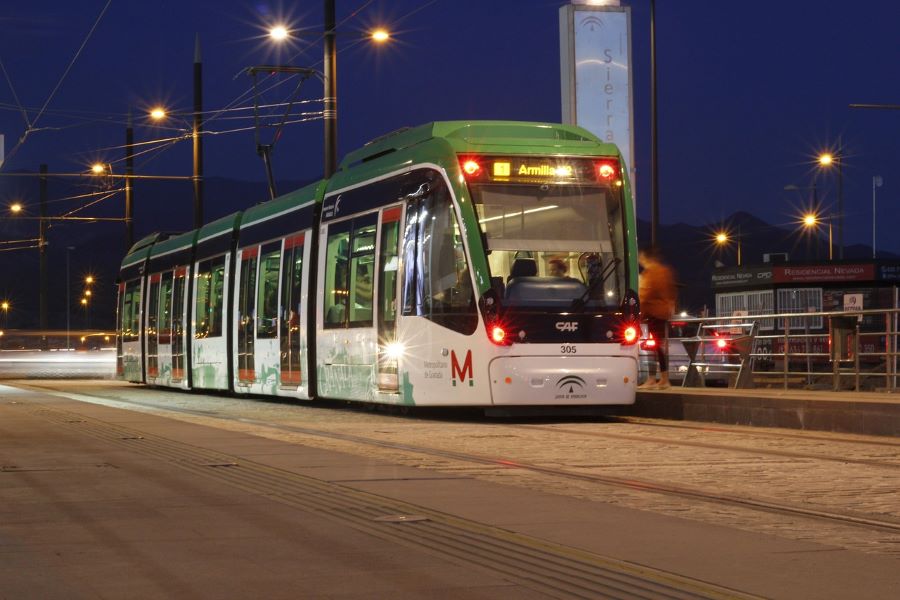 How to get around Granada city
Getting around Granada city is relatively straightforward, and there are several transportation options to explore this historic city:
Walking: Granada's city center is compact and pedestrian-friendly, making it ideal for exploring on foot. Many of the major attractions, including the Alhambra, Albayzín, and the Cathedral, are within walking distance of each other. Strolling through the narrow streets and squares is a delightful way to experience the city's charm.
Public Buses: Granada has an extensive public bus network operated by Transportes Rober. Buses are a convenient way to reach destinations outside the city center, such as the Alhambra or the Science Park (Parque de las Ciencias). You can purchase tickets on the bus or use a reloadable transport card for multiple journeys.
Tourist Train: Granada offers a tourist train that provides guided tours of the city's major attractions. It's a convenient way to get an overview of Granada's sights while enjoying a comfortable ride.
Taxi: Taxis are readily available in Granada, and you can flag them down on the street or find them at taxi stands. Taxis are a convenient option for reaching specific destinations or for late-night transportation.
Bicycles: Granada has a bike-sharing program called "Sierra Cycles," which allows you to rent bicycles for short trips within the city. There are also bike rental shops for longer rentals, and the city has dedicated bike lanes.
Horse-Drawn Carriages: For a unique and traditional way to see Granada, consider taking a horse-drawn carriage ride. These carriages offer guided tours of the city's historic areas, including the Albayzín.
Metro: Granada has a small metro system with two lines, making it convenient for traveling to some parts of the city. However, it may not cover all the areas you want to explore.
When exploring Granada, keep in mind that the city's historic areas, like the Albayzín and Sacromonte, have narrow streets and may not be accessible by car. Walking and using public transportation are often the best ways to discover the city's cultural and architectural treasures.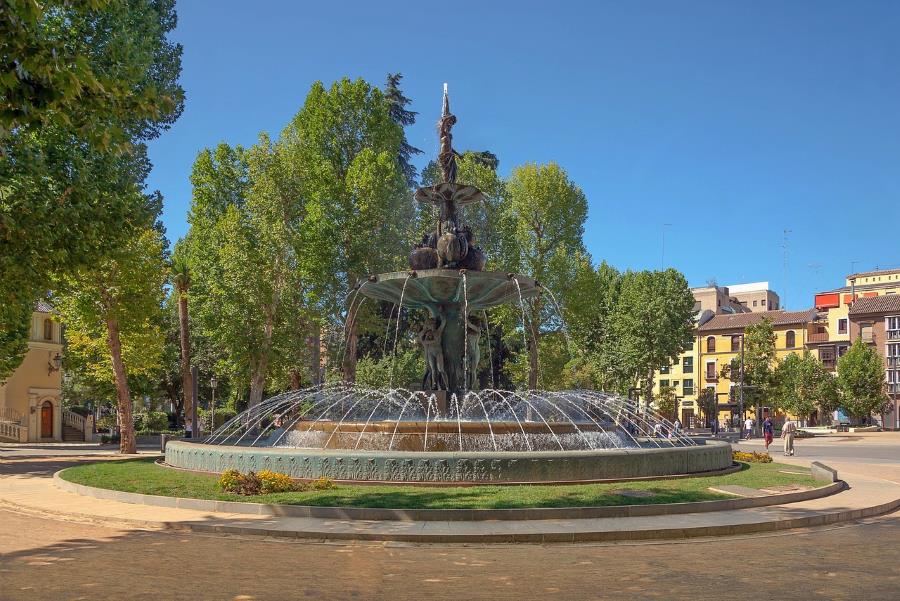 Weather and best time to visit Granada
Granada, located in southern Spain, boasts a Mediterranean climate with distinct seasons. The best time to visit Granada largely depends on your weather and activity preferences:
Spring (March to May): Spring is one of the best times to visit Granada. The weather is pleasantly mild, with daytime temperatures ranging from 15°C to 25°C (59°F to 77°F). This season is perfect for exploring the city's historic sites, strolling through gardens, and enjoying outdoor activities. The famous Alhambra Palace is particularly beautiful when surrounded by spring blossoms.
Fall (September to November): Fall is another great time to visit Granada. The temperatures remain comfortable, ranging from 16°C to 28°C (61°F to 82°F). This is a less crowded period than summer, making it easier to explore the city's attractions. Fall also brings vibrant foliage to the Sierra Nevada mountains, creating stunning landscapes.
Summer (June to August): Granada's summer can be scorching, with daytime temperatures often exceeding 30°C (86°F) and occasionally reaching over 40°C (104°F). While it's hot, it's also the peak tourist season, with many visitors coming to see the Alhambra. Be prepared for crowds and consider early morning or late afternoon visits to escape the heat.
Winter (December to February): Winters in Granada are relatively mild compared to other parts of Europe. Daytime temperatures range from 8°C to 16°C (46°F to 61°F). Although it's cooler, winter is an excellent time to visit if you prefer fewer crowds and lower prices. The Alhambra is less busy, and you can enjoy the city's attractions at a more leisurely pace.
Considerations:
Granada's altitude can lead to chilly evenings, even in the warmer months, so packing layers is advisable.
The Alhambra Palace is a must-visit attraction, and it's essential to book tickets well in advance, especially during the busy seasons.
If you visit during the hot summer months, stay hydrated, wear sunscreen, and take breaks in the shade.
In summary, the best time to visit Granada for pleasant weather and fewer crowds is during the spring and fall seasons. However, each season offers its unique charm, and Granada's attractions can be enjoyed year-round. Your choice of when to visit will depend on your weather preferences and tolerance for crowds.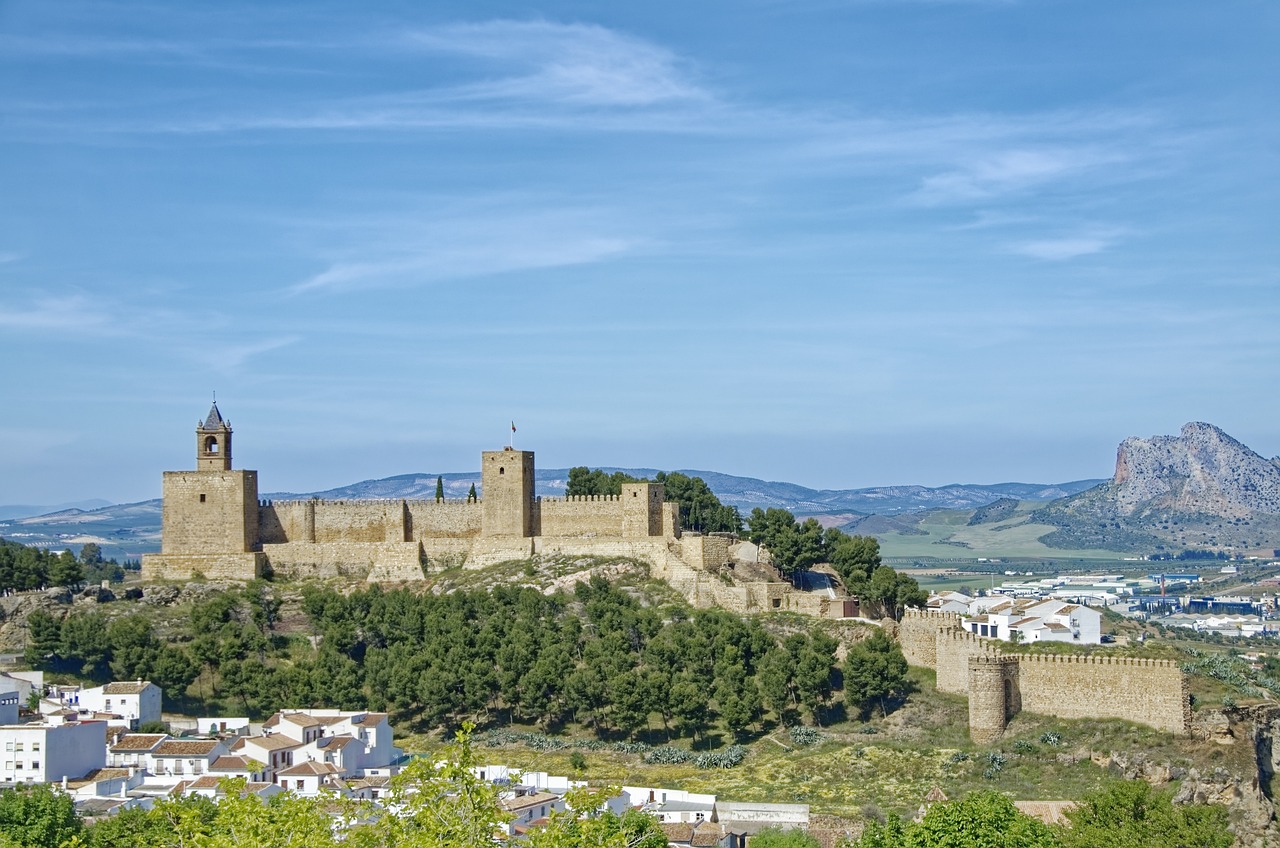 12 Best things to do in Granada on a day trip visit
If you're planning a day trip to Granada, Spain, you'll have limited time to explore, but there are still plenty of fantastic things to see and do. Here's a list of the best activities and attractions to make the most of your visit:
1. Visit the Alhambra: The Alhambra Palace is Granada's crown jewel and a UNESCO World Heritage site. Explore the Nasrid Palaces, Generalife Gardens, and the Alcazaba fortress. Be sure to book your tickets in advance.
2. Stroll through the Albayzín: Wander the labyrinthine streets of the Albayzín neighborhood, a historic Moorish quarter with white-washed buildings, cobblestone streets, and panoramic views of the Alhambra.
3. Albayzín Mirador San Nicolás: Head to the Mirador de San Nicolás for the most iconic view of the Alhambra against the backdrop of the Sierra Nevada mountains. It's a great spot for photos.
4. Explore the Royal Chapel: Visit the Royal Chapel (Capilla Real) to see the final resting place of Catholic Monarchs Ferdinand and Isabella. It's located near the Granada Cathedral.
5. Granada Cathedral: Marvel at the impressive Renaissance architecture of the Granada Cathedral, known for its ornate facade and interior.
6. Lunch in Plaza Nueva: Enjoy a meal in Plaza Nueva, the city's main square, which is surrounded by restaurants and cafes.
7. Hammams and Arab Baths: Consider a relaxing visit to one of Granada's Hammams or Arab baths to experience traditional Moorish bathing rituals.
8. Tapas Tour: Granada is famous for its free tapas served with drinks at bars. Take a tapas tour to sample local dishes and experience the city's culinary culture.
9. Science Park (Parque de las Ciencias): If you have an interest in science and technology, visit the Parque de las Ciencias for interactive exhibitions and outdoor spaces.
10. Sacromonte Caves: Explore the unique Sacromonte neighborhood, famous for its cave houses and flamenco performances.
11. Lorca's House Museum: Visit the Federico García Lorca House Museum to learn about the life and work of the renowned Spanish poet and playwright.
12. Shop for Souvenirs: Explore the Alcaicería, the old Moorish silk market, which is now a bustling market street with shops selling souvenirs, textiles, and crafts.
Remember that Granada is a city with a rich history and a vibrant cultural scene, so there are many more attractions and activities to discover. While a day trip allows you to see the highlights, consider staying longer if you want to delve deeper into the city's offerings and experience its lively atmosphere.
Check out these other topics covering travel to Granada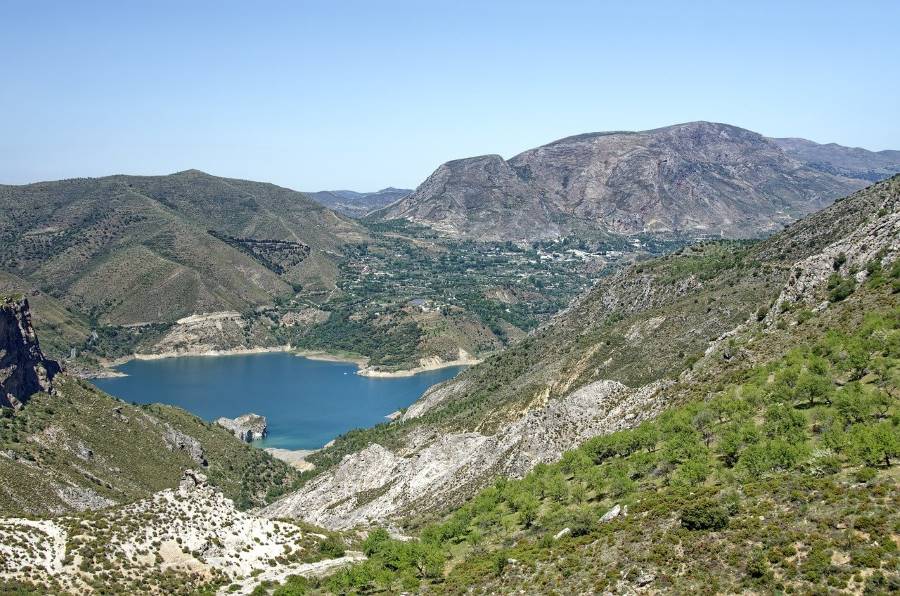 Conclusion on a Cordoba to Granada day trip
A day trip from Cordoba to Granada is a captivating journey through the heart of Andalusia, offering a glimpse into the rich tapestry of Spain's history, culture, and architectural marvels. As you embark on this adventure, you're in for a day filled with memorable experiences and discoveries.
Upon arriving in Granada, you'll be transported to a world where the legacy of the Moors and the elegance of the Renaissance come to life. The Alhambra Palace, a UNESCO World Heritage site, stands as a testament to Granada's rich heritage, showcasing breathtaking architecture and enchanting gardens.
Wandering through the Albayzín, you'll encounter the charm of narrow streets, white-washed buildings, and panoramic views of the Alhambra. The city's cultural treasures, such as the Granada Cathedral and the Royal Chapel, provide insights into its diverse history.